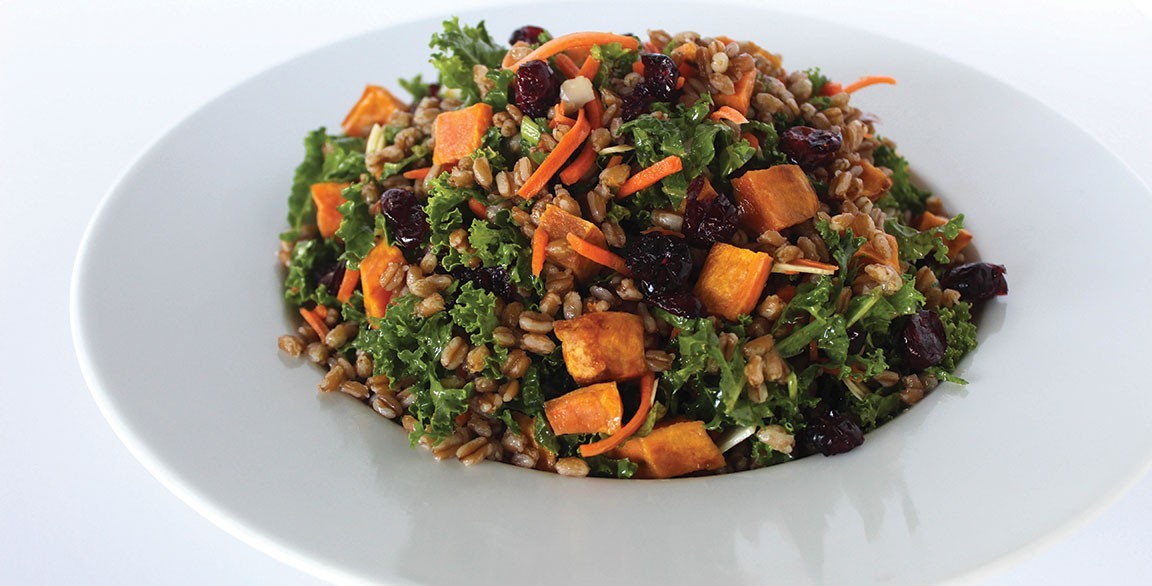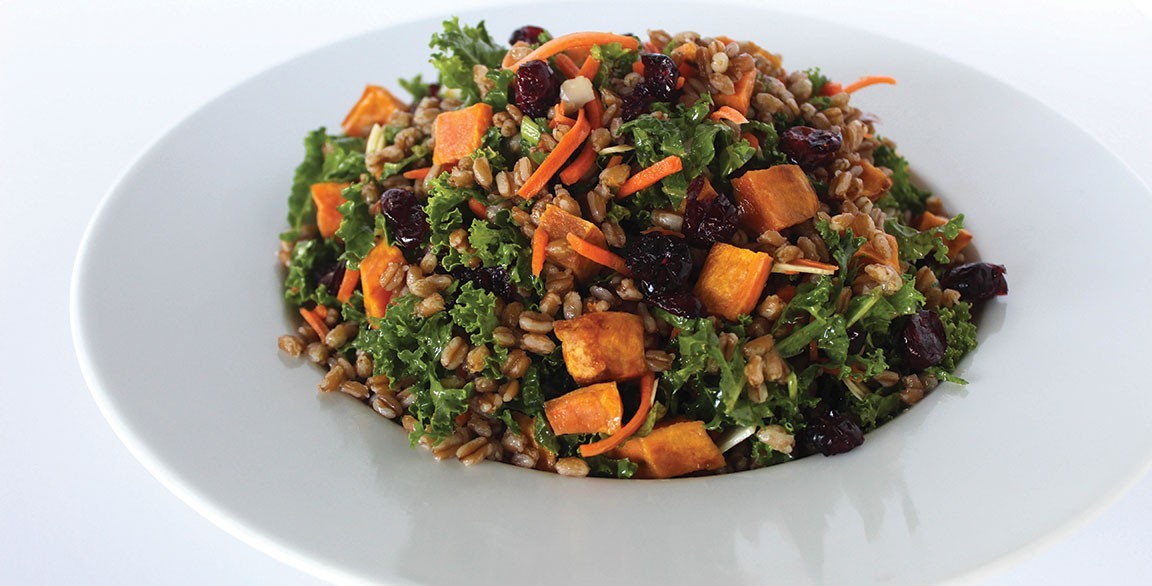 By Flavor & The Menu
May 5, 2020
Propelled by the trend toward plant-forward choices, a farro-based dish has emerged as a standout at Coolgreens, a health-focused fast casual offering salads, bowls and sandwiches. The 50/50 Bowl started life as a limited-time offering last fall, quickly becoming the second highest-selling bowl overall, and landing a permanent spot on the menu.
The build starts with a base of cool kale combined with warm farro. Roasted chicken and sweet potato, plus dried cranberries, almonds and carrots are mixed in, with Coolgreens' housemade honey-lime dressing lending hits of both sweet and sour. "The honey-lime dressing pairs well with the peppery bite of kale and the buttery, nutty flavor of farro," says Amanda Powell, VP of Operations. Seeing the value in farro, Coolgreens has added it to the options for its create-your-own grain bowls.