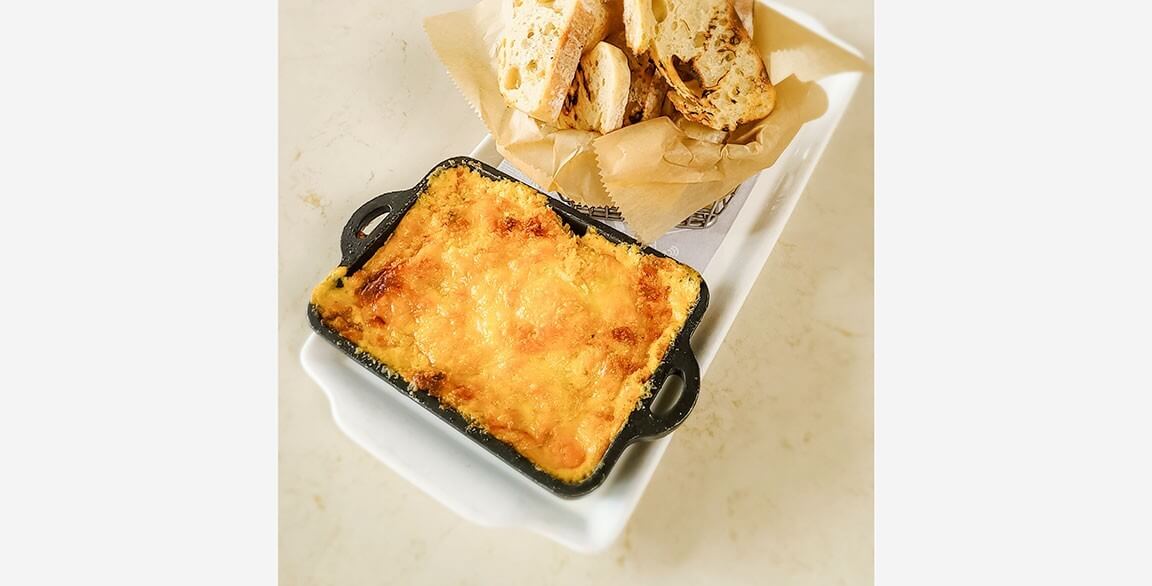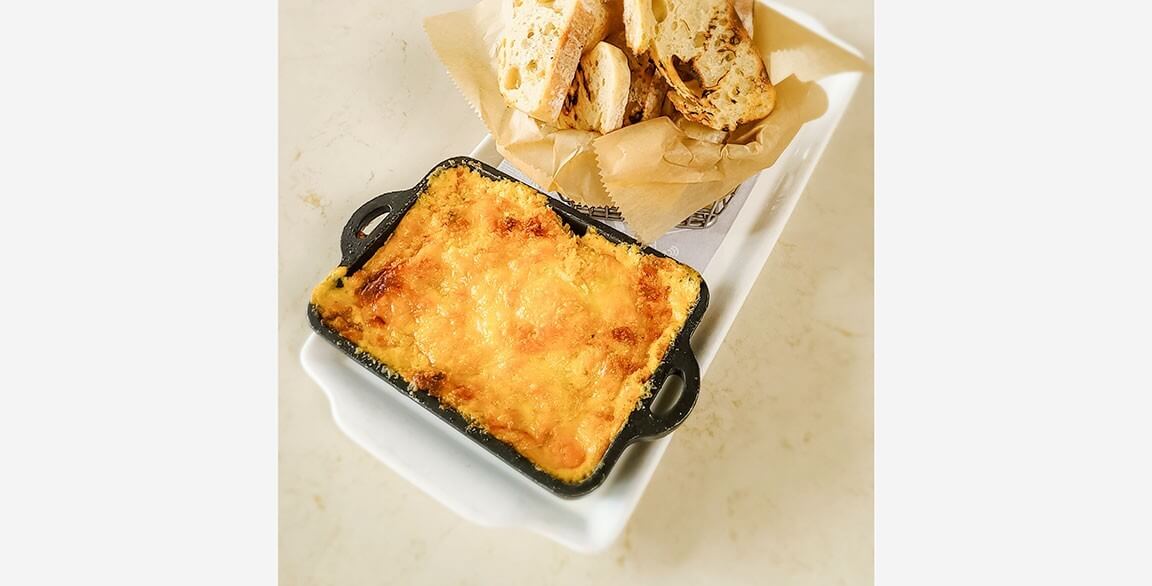 By Flavor & The Menu
July 23, 2021
Echo, an oceanfront bar and restaurant at the King and Prince resort, gets its name from the property's history as a Naval Air station during World War II, when emerging radar technology featured the ebb and flow of electromagnetic waves. Today, James Flack, Resort Executive Chef, understands the pulse of bold, trend-forward flavors and textures, pushing innovative combinations while balancing echoes of comforting familiarity. The Smoked Oyster & Artichoke Dip embodies that sensibility.
"It all starts with fresh oysters. We get them weekly and smoke them in house," says Nick Janos, Resort Sous Chef. These are added to a blend of cheeses, including Boursin and smoked Gouda. "The result is a rich and creamy dip that we top with panko and more cheese before finishing in the oven."
Together, it's a thoughtful balance between the smoked oysters, the bite from the artichokes, the melted cheese on top and chewy French baguette slices used to carry the dip. "What else could you ask for while having a drink oceanside?" asks Janos.