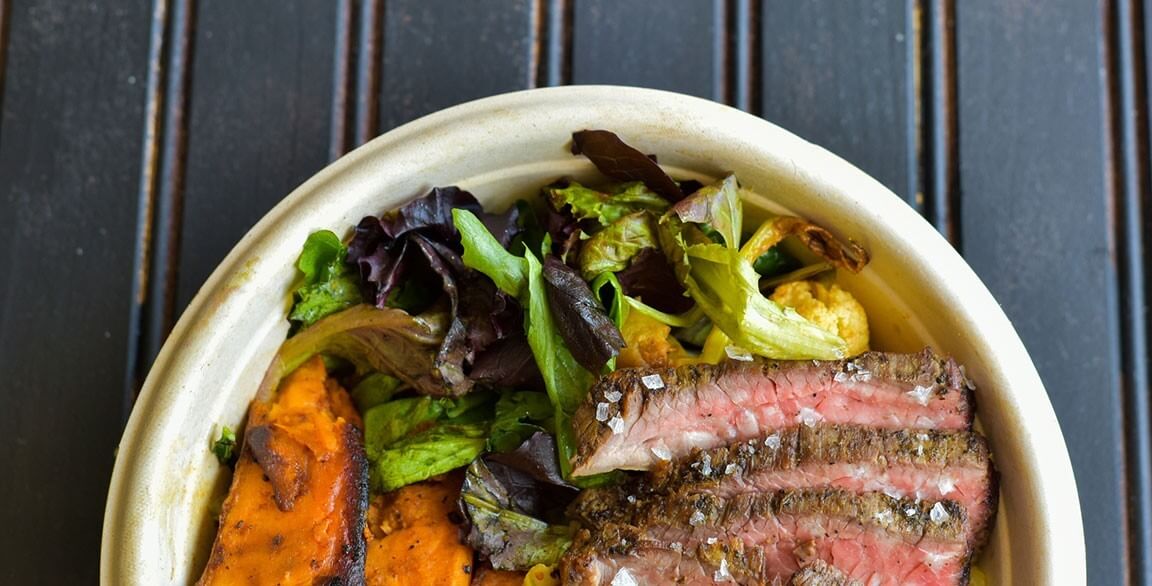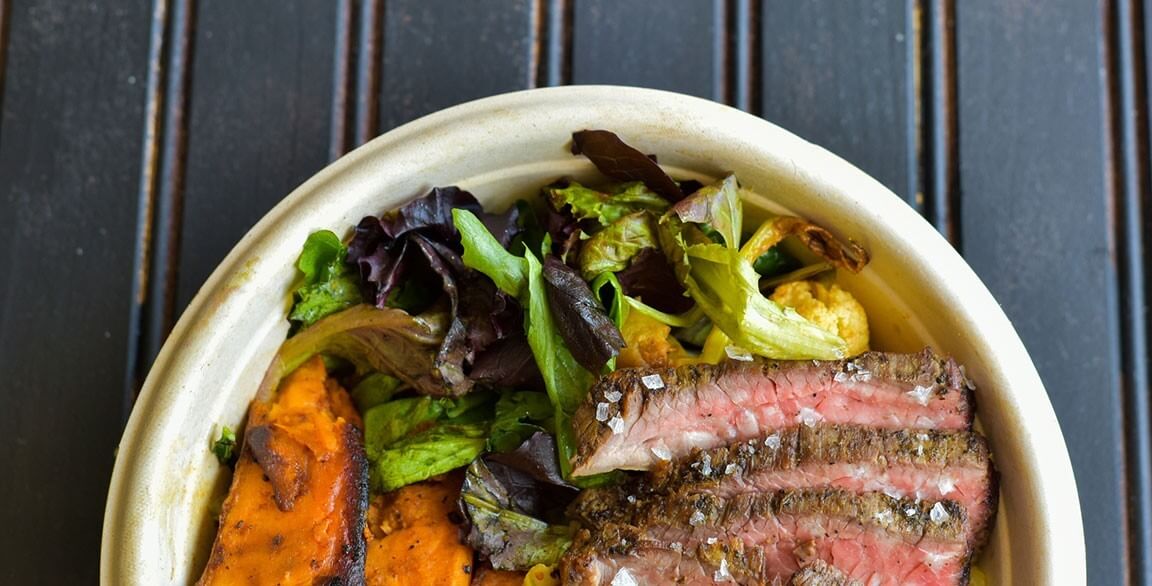 By Rob Corliss
April 20, 2021
Gut health has become an area of increasing focus as a critical component of overall health and well-being. This becomes even more meaningful with the realization that 70 percent of our body's immune cells live in the gut. The trillions of microorganisms that colonize our digestive tract are referred to as a gut microbiome. In order to keep our gut flourishing, we need to feed it with both probiotic and prebiotic-rich foods. In the context of immunity, "microbiome" is a word that is becoming more common in wellness conversations, and will influence menus in 2021 and beyond.
As consumers look more closely at food as a way to optimize gut health (as opposed to relying primarily on supplements), operators should take note and consider the menu opportunities. Look to bowls as a viable pathway for bringing gut health and immunity to life, as they can naturally feature an abundance of probiotics and prebiotics. Fermented foods and beverages rich in probiotics include: kimchi, sauerkraut, pickled vegetables, miso, tempeh, cottage cheese, kombucha, tepache, kvass, active culture yogurt and kefir. For ingredients loaded with prebiotics, look to items such as: varieties of nuts, seeds, fruits, vegetables, seaweed, beans and whole grains. Chefs can incorporate these into dine-in, to-go or family-style bowls and salads.
Below, we show flavor-forward builds that enhance the immune system by supporting gut health:
MENU SIGHTINGS
The Immunity Bowl: Packed with immunity boosters: roasted yams, dark leafy greens, roasted Brussels sprouts, tempeh, quinoa-lentil mix, miso mushroom sauce
Veggie Grill, based in Culver City, Calif.
Lentil Avocado Bowl: falafel, roasted veggies, avocado, spinach, super greens, roasted eggplant, hummus, pickled onions, cucumber, lentil tabbouleh, cabbage slaw, skhug & garlic dressing
Cava, based in Silver Spring, Md.
Lechon: Crispy pork belly, pickled papaya slaw, crispy garlic, scallions, tomatoes, Chinese broccoli, "Sara" sauce (savory and sweet gravy)
Mighty Bowl, New York
Urban Bowl: Mixed salad greens, steamed kale, olive oil, kimchi, sea vegetables, avocado, carrots, scallions, sunflower seeds and za'atar with choice of sauce; add rice, quinoa or poached egg
Harlow, Portland, Ore.
The Mesa Bowl: Quinoa, pumpkin mole, black beans, roasted broccolini, lime-dressed red cabbage, Cotija cheese, corn-poblano salsa, silk chile pepitas
Spyce, two locations in Boston
Warm Probiotic Superfood Oatmeal: Coconut- or maple-flavored oatmeal with 15-plus grams of protein from grass-fed whey and 1 billion CFU probiotics and GF oats, quinoa and amaranth, with choice of three toppings
Vibe Foods; Lone Tree, Colo.
Heart Beet Bowl: Greens blend, pickled beets, crumbled blue cheese, red onion, sweet potatoes, sweet walnuts, Greens house dressing
Greens The Salad Spot, Boardman, Ohio
Keto Smoked Salmon Bowl: Mixed greens, sustainably raised smoked Norwegian salmon, hard-boiled egg, avocado, sour cream, red onion, watermelon radish, everything seasoning, fresh dill, lemon wedge
Modern Market Eatery, based in Denver
Mediterranean Breakfast Bowl: Hummus, tabbouleh, arugula, heirloom tomatoes, cucumber, dill, basil, oregano, fried garbanzos, fried egg and sherry vinaigrette, served with grilled flatbread
Tender Greens, based in Los Angeles
Featured Recipe