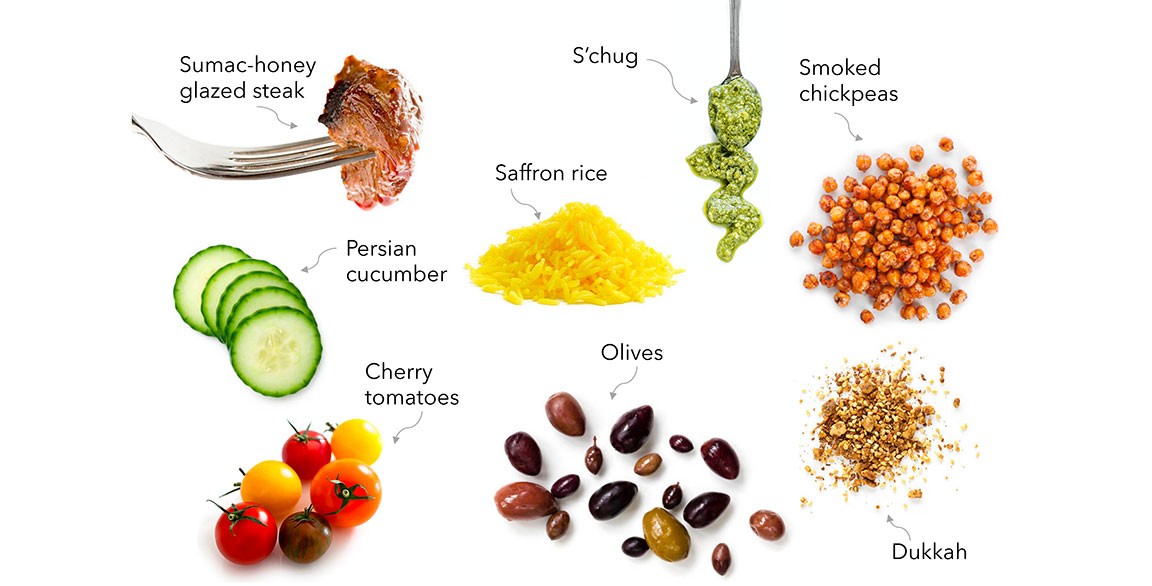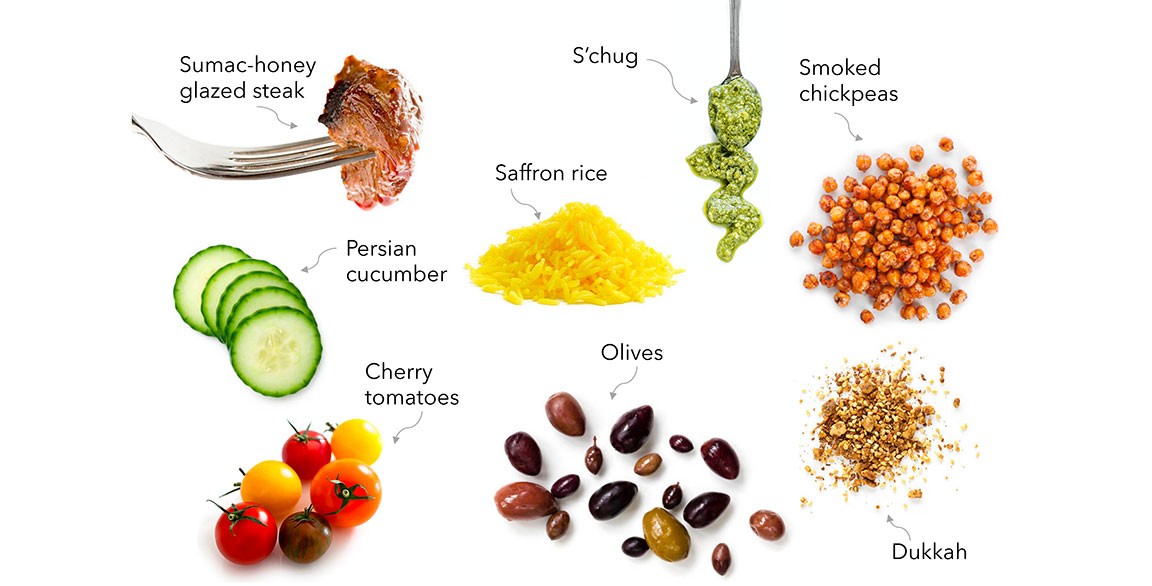 By Flavor & The Menu
July 8, 2020
The appeal of customization helped launch the success of bowls as a popular format, but curated bowls are finding more menu space today. Their growth is driven by a few significant factors. Of course, many chefs have long made the case for a curated bowl versus a build-your-own version, as the former promises a culinary experience, which in turn guarantees a better brand experience. But the demand for personalization has generally won out, driving trial and enticing younger consumers.
The market has shifted in the last few years. Lifestyle diets such as keto and Whole30 have gained a wide swath of devout followers, who look to their favorite restaurants for options that fit the stringent guidelines of those diets. Customization has become a bit of a chore for that group. Bowls that are strategically built around those guidelines take the guesswork out of ordering—and promise a delicious flavor experience. And the other driver pushing curated bowls into focus is the exponential growth in takeout/delivery orders. Today's new reality has forced so many innovations. In the context of bowls, that means making the ordering experience easier. Curated bowls are a one-click order; customization takes time. From an operator perspective, the ability to strategically orchestrate the composition of ingredients in a bowl build helps with practical considerations like optimal temperature and texture after transport time.
BOWLED AWAY
Here's a round-up of trend-forward curated bowls that lead with craveable flavor.
Laing & Crispy Pork Bowl: Braised kale in coconut milk, ginger and chiles with crispy marinated pork, rice and atchara
Lalo, Philadelphia
Bueno Bowl: Mojo chicken thigh, brown rice, black beans, guacamole, pico de gallo, maple chipotle sauce
Fields Good Chicken, based in New York
Chorizo Bowl: Chorizo seasoned with special housemade tomato-based sauce over rice and black beans, served with sweet plantains
La Bicicleta Arepa Bar, Allentown, Pa.
Watermelon Poke Bowl: Watermelon poke, pineapple, cucumber and edamame with choice of white rice, brown rice or marinated kale
Sweetcatch Poke, based in New York
Chicken Katsu Curry Bowl with brown rice, chicken schnitzel, Kewpie mayo, honey curry
Great White, Los Angeles
Harissa Hash Bowl: Sweet potato, caramelized onion, organic fried egg, black beans, harissa, arugula, crème fraiche
LB Kitchen, Portland, Maine
Keto Korean Pork Bowl: Ground pork, grilled squash and zucchini, and carrot ribbons in a light Korean sauce
Hungry Like a Mother, Broussard, La.
Crispy Rice Bowl: Blackened chicken, raw carrots, shredded cabbage, cucumbers, cilantro, roasted almonds, crispy rice, warm wild rice, arugula, lime squeeze, spicy cashew dressing
Sweetgreen, based in Culver City, Calif.
Kitchari Spiced Keto Bowl: Tofu, egg, roasted cauliflower rice, cabbage, broccoli, pecans, coconut-mint chutney
Vital Root, Denver
FEATURED RECIPE
GET THE RECIPE FOR VIETNAMESE BREAKFAST RICE BOWL