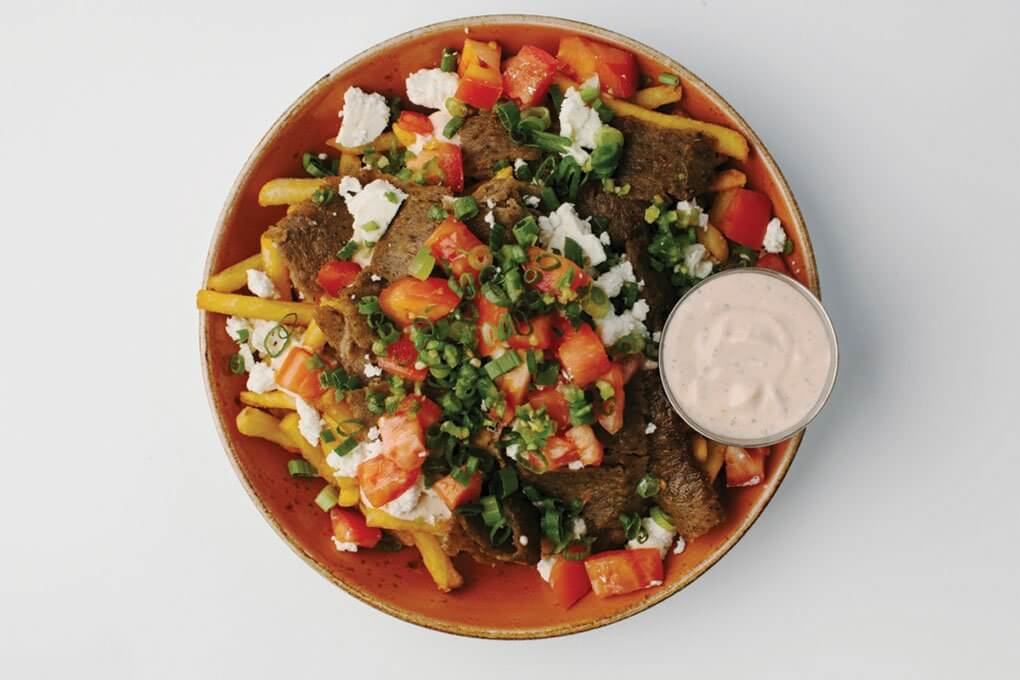 By Flavor & The Menu
April 19, 2019
The perfect marriage of loaded fries and a modern bowl, the El Greco Street Bowl at Luna Grill, a Mediterranean "luxe casual" with more than 40 locations in Southern California and Texas, features premium gyros paired with french fries, feta, tomato, Serrano pepper, green onion and a spicy cucumber yogurt sauce.
"The El Greco Street Bowl brings together some of the most well-loved flavors in Mediterranean cuisine—gyros and cucumber yogurt sauce—with a new south-of-the-border inspired spiciness and flair from the addition of Serrano peppers and green onions," says Maria Pourteymour, Co-Founder and Chief Cuisine Officer.
The inaugural item in Luna Grill's bowl category, the El Greco Street Bowl debuted as a limited-time offering, but was so successful that it earned a permanent spot on the menu and inspired a whole new category for the chain. Luna Grill now offers a chicken version of the El Greco Street Bowl with rice or salad substitutions, as well as a veg-centric Better Beet Bowl.