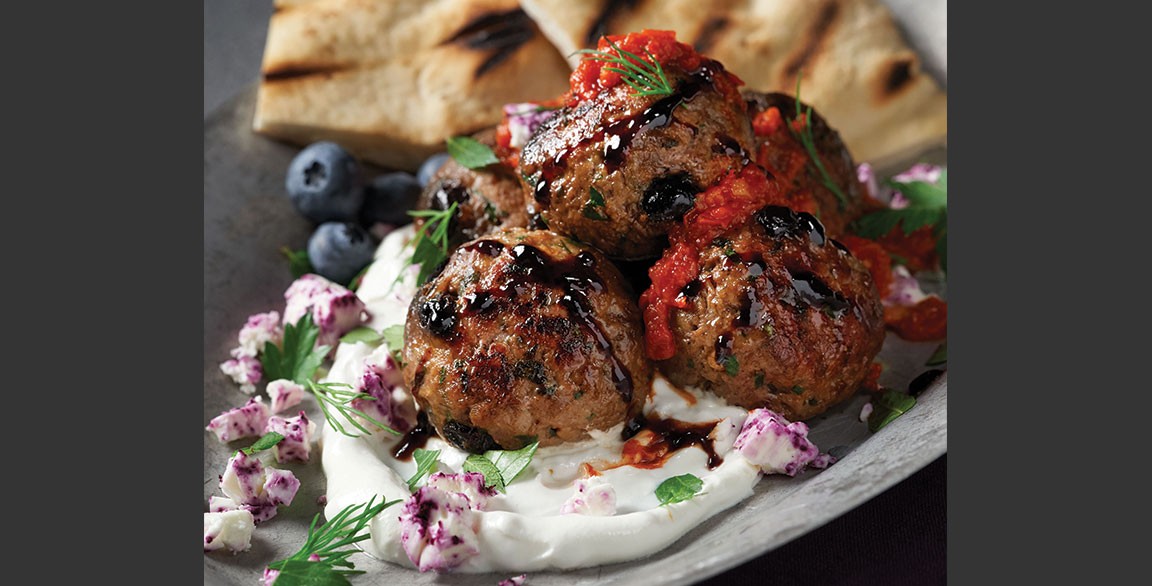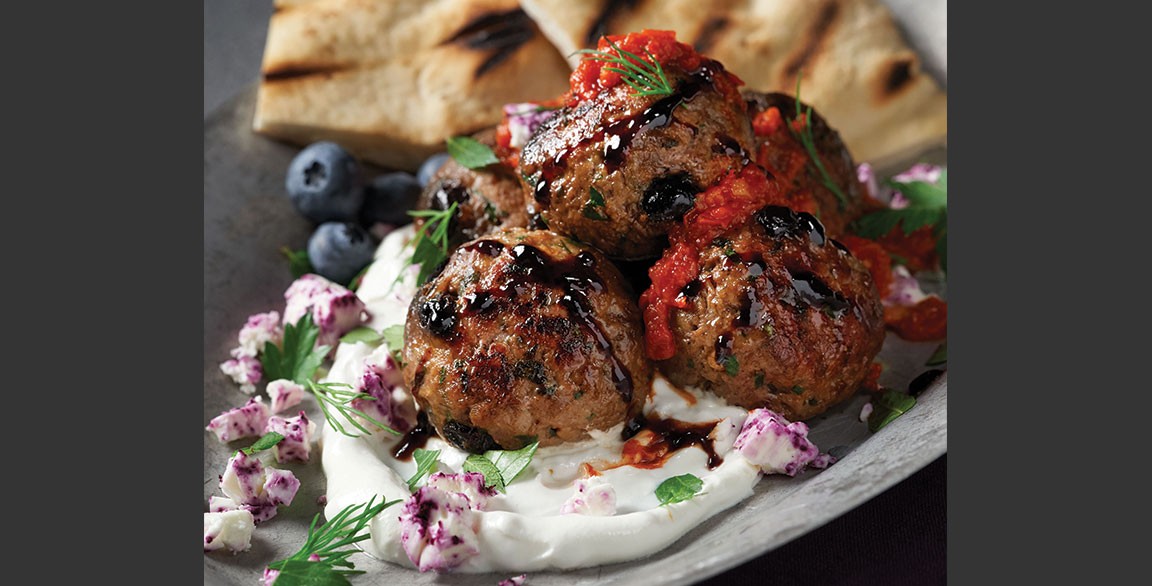 By Flavor & The Menu
November 21, 2020
Today, many chefs are paying extra attention to the overall disposition of the nation, then responding with menu choices that not only thrill the palate, but offer familiar touchpoints. Of course, when developing globally inspired dishes, the strategy of cushioning adventure in beloved formats, like burgers, tacos and sandwiches, is not a new one. But consider the more nuanced approach of extending the use of a well-known and much-loved ingredient into global builds. By doing so, you're strategically tethering the flavor adventure to safe harbor.
"Blueberries' sweet-tart flavor works well with so many ingredients. Because of this, they become a great bridge between the familiar and the unfamiliar, which is the best way to get your guests to try something out of their
comfort zone."
Daniel Camp, On the Border
Globe Trotter
We asked a handful of creative high-volume chefs to share their approach to modern flavor building in global mash-ups. Given the highbush blueberry as inspiration, they leveraged its dramatic color, natural sweet-tartness, superfruit status and familiarity when pondering their signature takes on globally-inspired menu items.
Global Glazes & Toppings
Global Mix-ins
Sweet Blueberry Hummus with olive oil cake crostini
—Efrem Cutler
Blueberry-'Nduja Honey Butter: 'Nduja whipped with butter, honey and enough fresh blueberries to give it color—top with fresh blueberries, bee pollen, crispy onions and parsley, and serve with artisan sourdough, cornbread or yeasted sweet bread
—Ian Ramirez
Smoked Pork Butt with Blueberry Mole, served with jicama slaw featuring pickled onions, jalapeños and pickled blueberries
—Jeffrey Quasha
Blueberry-Tomato Gazpacho with fresh citrus juice
—Daniel Camp
Balancing Act
Global dishes often lead with big flavor—it's what makes them so exciting and appealing. It can also make them intimidating. Blueberries bring balance, rounding, brightening or contrasting where needed. "In terms of dishes from global hot spots, using fruit as a natural sweetener offsets some of those bitter or spicy flavor profiles," says Jeffrey Quasha.
Daniel Camp says blueberries can be used as a way to soften the profile of Eastern Mediterranean condiments, popular in so many formats today, from traditional pitas to eclectic tacos, bowl builds and more. "Fresh blueberries, red onion, cucumbers, and mint 'salsa,' or a blueberry-yogurt sauce, can provide a cooling contrast to the aromatic spices and hot sauces typically found in wraps, pitas and other handhelds from the Eastern Med," he says.
For more global flavor inspiration, visit www.blueberrycouncil.org/foodservice.