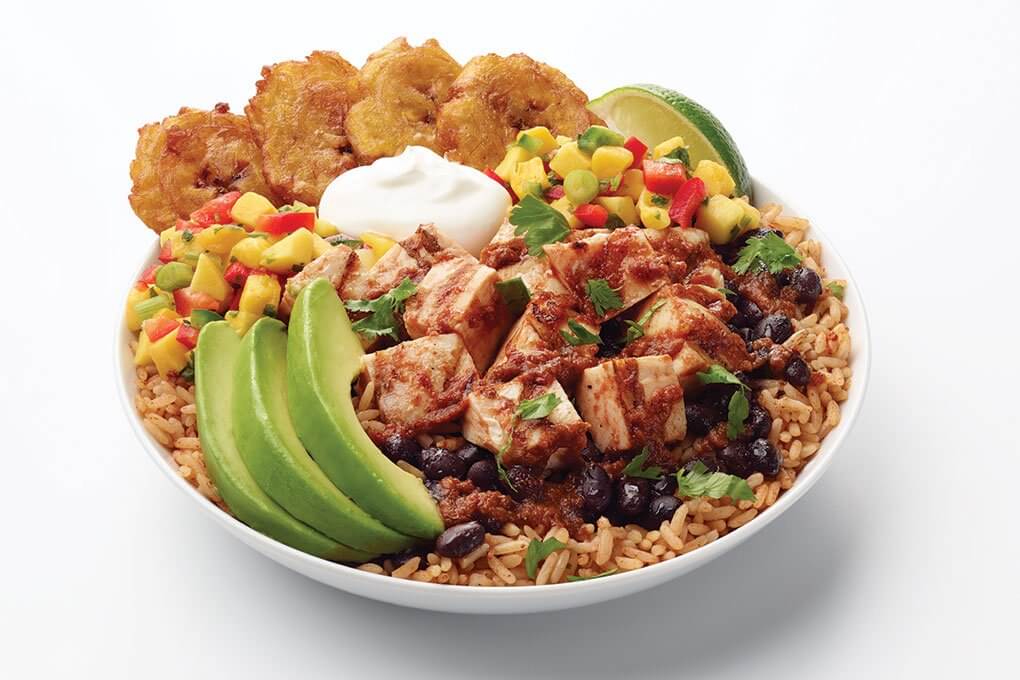 By Flavor & The Menu
April 19, 2019
The fans have spoken. Fast-casual California Tortilla runs a March Madness promotion that pits eight previous menu items against each other to win a spot as the brand's next limited-time offer.
"The Cubano Bowl beat out seven other competitors after more than 4,400 votes poured in," says Keith Goldman, Co-Founder/Corporate Chef. "It was the clear winner. Since making it a menu offering, The Cubano Bowl has lived up to its champion status and has been a best seller chain-wide."
Rice and beans are topped with mesquite chicken, mango salsa, avocado, sour cream, cilantro and tostones. It's then drizzled with a housemade Havana sauce, which blends barbecue sauce with the flavors of lime juice, orange juice, crushed chile peppers, tomatoes, Mexican spices and herbs.
"The dish has both sweet flavors from the fresh mango salsa and a savory-citrusy tone from our Havana sauce," Goldman says. "The fresh, made-daily sauce is a favorite within Cal Tort nation, and our fans voted to bring The Cubano Bowl back for a reason—it packs a punch. The dish and its flavors are unique and can't be ordered anywhere else in the fast-casual segment."