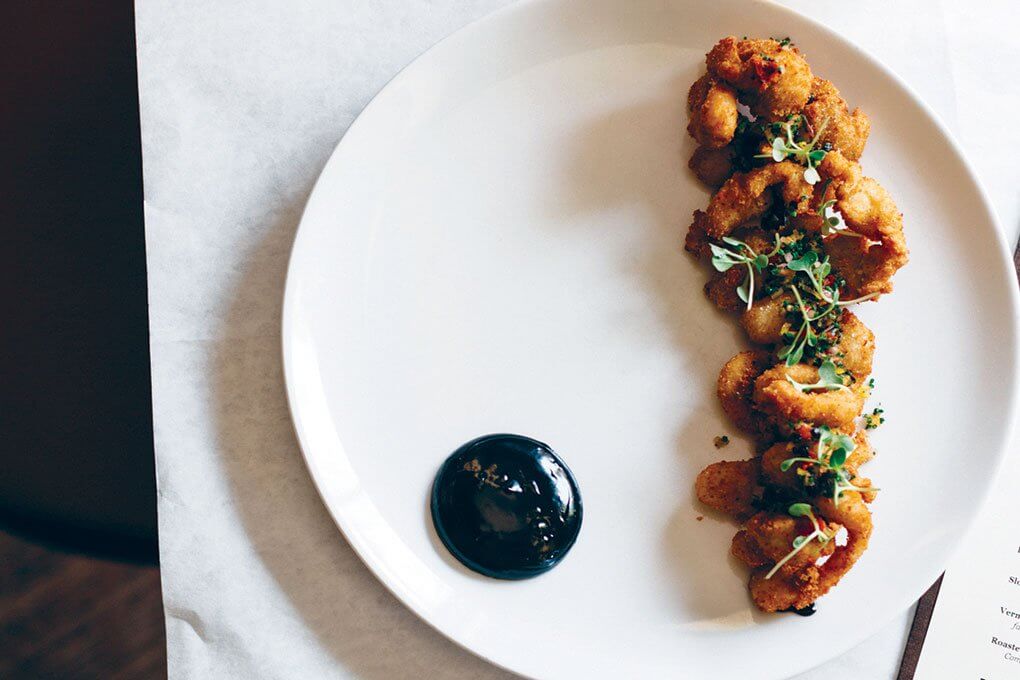 By Flavor & The Menu
April 19, 2019
Fried clams are a New England tradition, but they're gaining favor across the country as well, thanks to seafood's recent positioning as a trend-forward casual shareable. At French-inspired Craigie on Main, Chef/Owner Tony Maws reimagines this coastal classic into a fine-dining favorite.
His Crispy-Fried Essex Clams are breaded and fried, then garnished with preserved lemon and pickled peppers. The dish is paired with a dramatic dipping sauce of dried black olive and squid ink anchoïade, which is a Provençal dip made with anchovies, olive oil, white-wine vinegar and garlic.
"The flavors of lemon and pickled peppers enhance the flavors of the clams, while giving a subtle zest to the dish," says Maws. "The dish is accompanied by the salty and bitter taste of the anchoïade."
This rendition of fried clams was inspired by his time at now-closed Clio in Boston, where Chef Ken Oringer breaded clams in panko. "He gets the credit for that idea," says Maws. "At Craigie on Main, we played with the breading a bit, added togarashi, and came up with a play on tartar sauce where the pickles—in this case lemons and peppers—are on top and the dip is a squid-ink anchoïade."