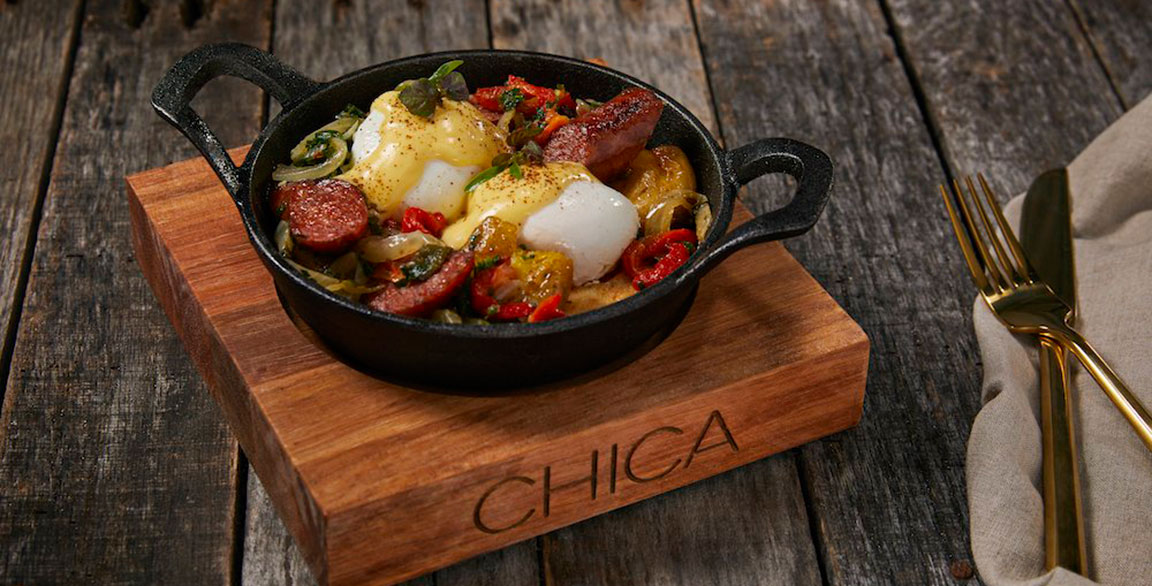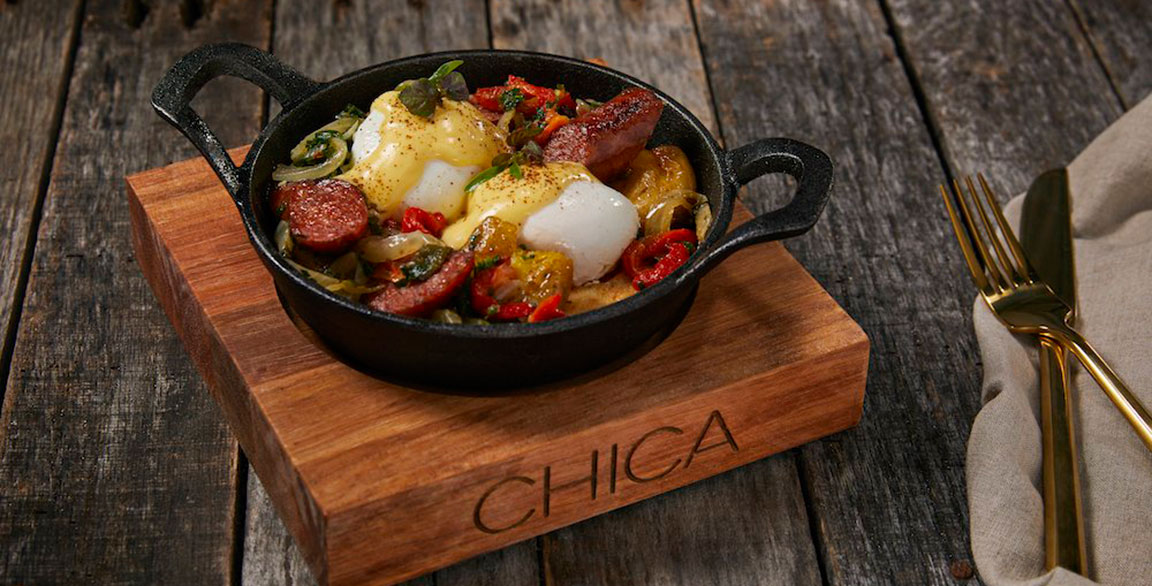 Eggs continue to shine at breakfast and are being introduced by chefs in a number of new formats. Three in particular are gaining traction on trend-forward menus. They offer menu developers a prime opportunity to create impactful limited-time offerings or signature menu items. All benefit from striking a balance between comfort and sophistication, along with an ease of adaptation and flavor adoption.
INSPIRING EGG DISHES
With the egg's built-in versatility and loyal fan base, it's a safe platform for innovation.
1

SOFT SCRAMBLED

Texture has become a prominent tool in recipe development. Modern builds incorporate soft-scrambled eggs to entice guests, as the eggs' creamy texture is indulgent and luxurious on the palate.
ON THE MENU
Soft-Scrambled Egg Sandwich: Hook's cheddar, Hobbs' Applewood Smoked Bacon and chive crème fraiche
AOC, Los Angeles
Pizza Eggs: Scrambled eggs, herbed tomato ragù, Parmesan cheese, toasted cheese pizza
Goodkind, Milwaukee, Wis.
Scrambled Egg Carbonara with black pepper, pancetta, Parmesan and breadcrumbs
Martina, Minneapolis
TRY THIS
Tempura Soft Scramble: Soft-scrambled eggs + tempura shrimp + romesco sauce
Savory Breakfast Parfait: Gingered chicken congee + soft-scrambled eggs + thick soy sauce + crispy shallots
2

BAKED EGG DISHES/SKILLETS

The hype of shakshuka and khachapuri has encouraged guests to continue their exploration of global breakfast dishes. Build off this momentum and introduce versions of baked eggs and skillet comfort with regional and global flavors that offer visual charm. Position these as individual servings or shareables.
ON THE MENU
Turkish Eggs: Poached eggs in tomato sauce mixed with cannellini beans, labneh, pistachio dukkah, topped with sumac
Milk & Honey, New York
Baked Creamed Eggs with prosciutto, spinach and Gruyère cheese, served with a petite salad and sliced baguette
Sardine, Madison, Wis.
Cast Iron Skillet Hash with shirred eggs, grilled onions and Parmesan tots, barbecue trimmings, farmhouse cheddar cheese
Pork & Pickle, Kansas City, Mo.
TRY THIS
Chilaquiles Skillet: Baked eggs in salsa verde + tortilla chips + black beans + queso fresco + fresh avocado + crema
Southern Skillet: Creamy white cheddar grits with baked eggs + buttermilk biscuits + shaved Virginia ham + shredded scallion
3

PORTABLE OMELETTES

These handhelds highlight the convergence of sandwich portability with the premium appeal of a hearty and substantial omelettes and frittatas. Diners expect diverse on-the-go selections, and breakfast hybrids answer the call with familiar-yet-unique offerings. Operators with the ability to offer a customized omelette can create further differentiation.
ON THE MENU
Loaded Omelette Biscuit: A loaded omelette (crumbled sausage, bacon, ham, cheddar cheese) stacked on a scratch-made biscuit, slice of American cheese
Arby's/Hardee's, based in Atlanta
PEC: Crispy prosciutto, egg frittata, scamorza cheese, arugula, pesto and "bomb" Calabrese aïoli on a housemade brioche bun with everything bagel seasoning
Ciao, Gloria, Brooklyn, N.Y.
Omelette Sandwich with cream cheese, tomato, dukkah
Bread Lounge, Los Angeles
TRY THIS
Omelette in a Hole: Texas toast (insides cut out) + select-your-favorite omelette filling (griddled/baked inside)
Omelette B-Fast Grinder: Three-cheese omelette + deli-sliced Genoa salami and ham + tomato + red onion + dressed lettuce + toasted hoagie roll