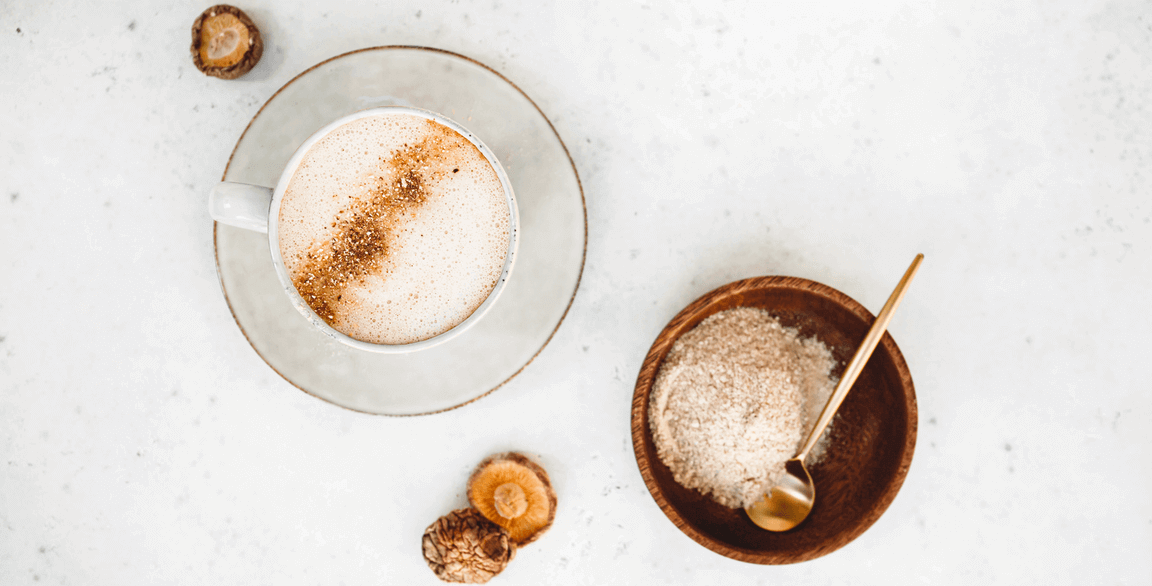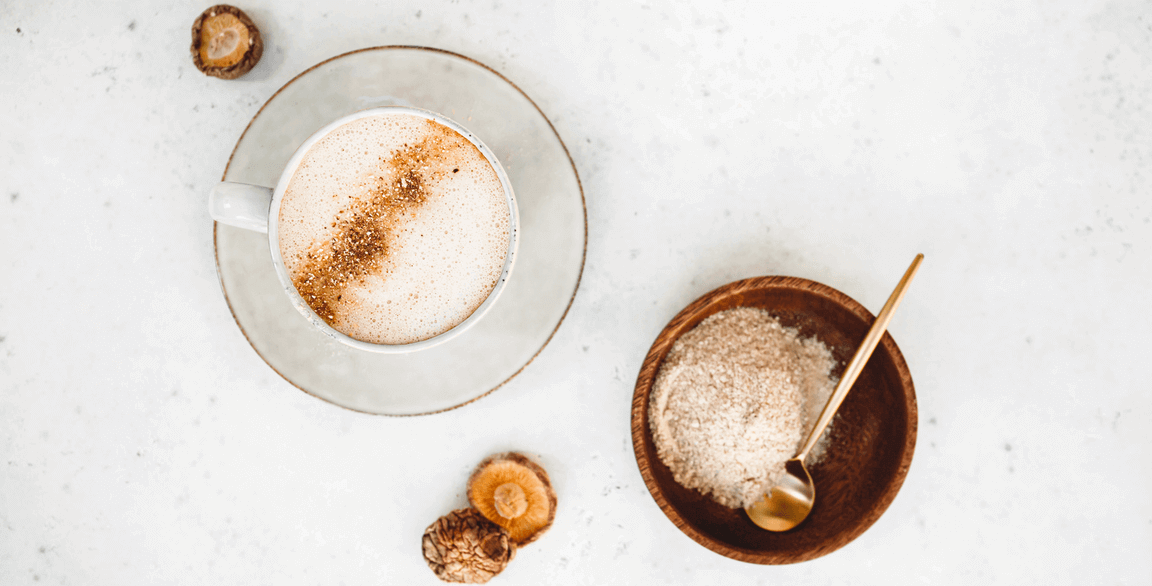 Whether cultivated or wild, mushrooms are a gastronomic joy, prized by chefs for their satiating umami flavor, distinctive textures and culinary versatility. From the thick, meaty stems of king trumpets to the cabbage-like appearance of maitakes to the golden hue of chanterelles, mushrooms deliver rustic sophistication, along with functional benefits. Always in season, mushrooms provide chefs (and beverage developers) with a broad canvas for menu development. We explore different culinary techniques, paired with trending mushroom varieties, to awaken their full potential and leverage their modern positioning.
1

SAUTÉED

Sautéing mushrooms in butter extrapolates their pure, earthy elegance, highlights flavor and showcases the enduring appeal of simplicity on the menu.
Gilded Eggs: Sautéed chanterelle mushrooms spooned over soft-scrambled eggs lightly sprinkled with sea salt flakes and cracked peppercorns
Miso-Sesame Shrooms: White miso butter-basted pink oyster mushrooms finished with black sesame seeds
2

ROASTED

Roasted thick-sliced or whole, mushrooms offer a meaty eating experience and can enhance accompanying plant-based flavors. Roast with medium-high heat, just enough to draw out any liquid while developing deep caramelized flavor.
King Roasters: Roasted medallions of king trumpet mushrooms, basted with schmaltz; serve atop sweet potato purée, with caramelized minced apples and brown butter drizzle
Roasted Mushroom "Steak": Lion's mane mushroom sliced into a thick "steak," seasoned, slow roasted; serve over risotto topped with tomato-caper butter sauce
3

FRIED

Conquer diner hesitancy of lesser-known mushroom varieties with a light coat and a quick fry, accentuating their delicate textures and delivering a euphoric flavor experience.
Spicy Mushroom "Fries": Tempura-dipped enoki mushrooms quick-fried to a crispy texture, sprinkled with togarashi; serve with ponzu ketchup
Morel Poppers: Herbed mascarpone cheese-stuffed, lightly battered and fried morel mushrooms; serve with a brandy demi-glace dip
4

SMASH-SEARED

Artfully smashing or weighted pressing mushrooms as they cook creates the duality of a luscious, charred crispness with a soft interior.
Chamoy Maitake "Smashrooms": Smash-seared maitake mushroom cluster finished with chamoy sauce glaze and crumbles of queso fresco
Smashed Bello Melt: Cast-iron smash-seared peppered portobello mushroom cap on toasted brioche with white American cheese, griddled onions and aïoli
5

GRILLED

Grilling doubles down on the mushroom's inherent rusticity, adding charred and smoky flavor notes to complement its classic earthiness.
Portobello Satay: Marinated thick-sliced portobello mushroom strips, skewered and grilled; serve with salsa macha
Trumpet Mushroom Bolognese: Grilled royal trumpet mushrooms, hand-pulled into thick shreds, tossed with rigatoni pasta and tomato sauce and sprinkled with nutritional yeast flakes
6

POWDERED

Mushrooms ground into a powder are an easy way to intensify flavors to any number of dishes or beverages.
Timberland Lasagne: Ricotta (flavored with porcini mushroom powder) layered with pasta sheets, mozzarella and Parmesan, roasted eggplant and spinach
Ham with Red Eye Reishi Gravy: Pan-fried country ham steak finished by simmering in a splash of black coffee (along with the ham's pan drippings), a combo of reishi and cordyceps mushroom powder, and a dollop of butter; serve with a buttermilk biscuit
7

PICKLED & BOLD-FLAVORED

Quick-pickled and bold-flavored mushrooms make for engaging appetizers, side dishes, and bowl, salad and ramen enhancers, as well as cocktail garnishes (think Bloody Mary) or intriguing hero ingredients in numerous menu builds.
Pickled Shiitake Snackers: Roasted shiitake mushroom caps, pickled
with a yuzu-spiked soy-honey-ginger pickling marinade
White Button Smokies and Gouda Grits: Smoked white button
mushrooms flavored with barbecue seasoning; serve over Gouda grits