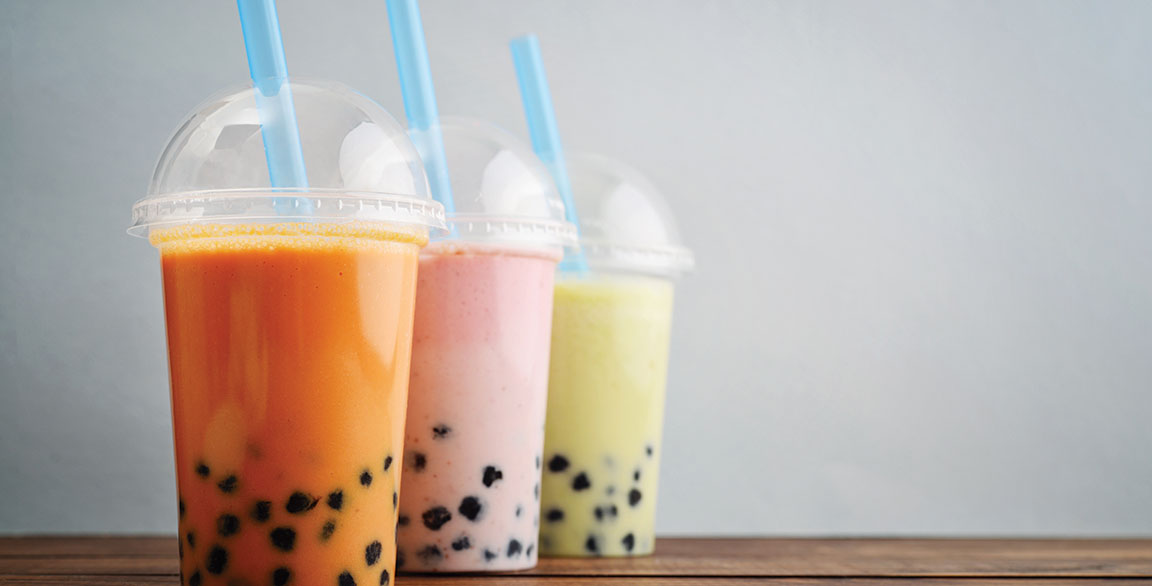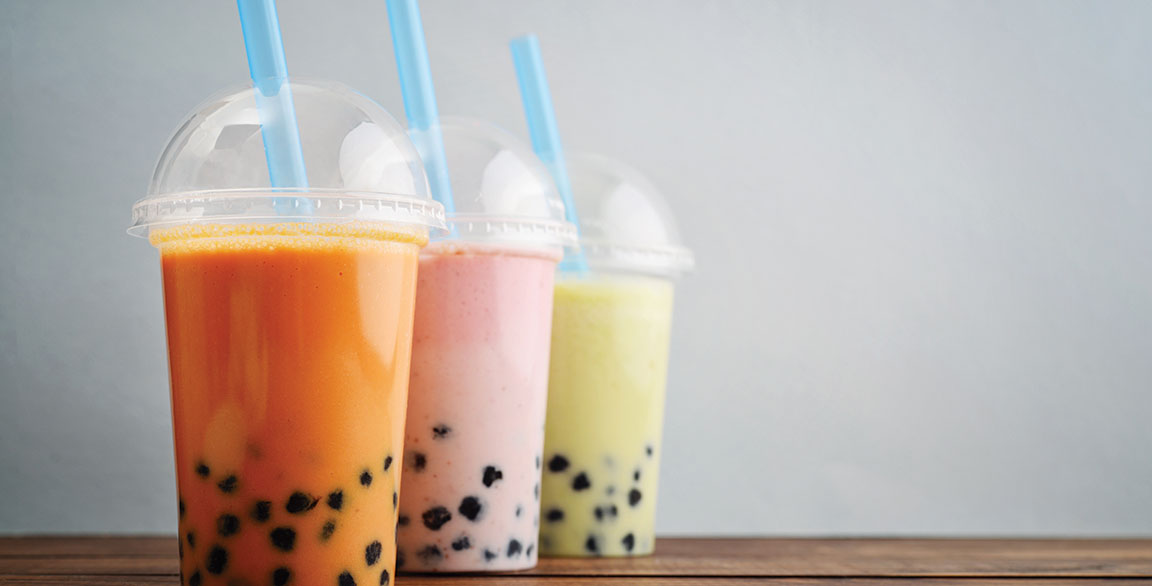 Coffee and tea are perennial menu powerhouses and growth vehicles. Both maintain this status by perpetually inspiring guests with new techniques and intriguing flavor infusions. A quick-moving innovation pipeline energizes menus and keeps consumers revved up, especially younger ones who respond with enthusiasm to newly discovered global ingredients, Instagram-worthy experiences and fun concoctions in both coffee and tea drinks.
Thanks to this speed of adoption, a product can zoom from niche to mainstream in a blink, making it imperative that beverage developers implement creative strategies to further encourage trial.
Create beverages that convey an engaging story, impart big flavor and offer a sense of whimsy—all while tapping into freshness, healthful indulgence and/or wellness cues.
Leverage consumer enthusiasm to accelerate interest and deepen your point of differentiation. The following 10 categories are primed for development, leading with flavor, fun and distinctiveness.
1

Flavored Cold-Brew Coffee

Fun-flavored cold-brew coffee is a trend worth tapping into. Operators are showcasing creative combinations, highlighting fruit purées, plant-based creams and aromatic spices. They're bringing wilder flavor infusions to cold brew, which has shown great success in the specialty coffee and smoothie categories.

Cold-Brew Blue Latte
Cold-brew coffee + vanilla-blueberry purée + lavender oat milk foam

Cold-Brew Shandy
Hops-infused cold-brew coffee + housemade lemonade + charred lemon slices
2

Fizzed Tea/Sparkling Tea

There are two ways to execute this idea: Add probiotics that introduce a fermented, slightly sour flavor for dimension, while also signaling health and wellness, or inject carbonation into the tea, menuing it as a soda alternative and in-house "craft" tea spritzer.

Stone Fruit Tea Fizz
White tea + pluot sipping vinegar + peach purée + fresh thyme sprig

Golden Pineapple Sparkling Tea
Green tea + seltzer + pineapple juice + yuzu + turmeric
3

Cascara

Made from the dried skins of coffee berries, this byproduct doesn't taste like coffee. It carries cherry notes with a hint of tobacco and tells a great sustainability story. Often called coffee cherry tea, operators can use it to engage adventurous sippers searching for new flavor experiences.

Mango Cascara Quencher
Cascara/cold-brew coffee + sparkling water + mango syrup + lime wedge

Cascara "Sangria" Crème
Cascara + pomegranate syrup + fresh fruit chunks + cardamom-sweetened condensed milk
4

Indelible Tea

Teas that change color with acidity, self-opening flowering tea leaves and fermented pu-erh tea each have driven consumer curiosity and excitement about this category. Teas like these wow guests with the unexpected, providing operators opportunity to truly push innovation.

Mermaid Tears
Butterfly pea flower tea + shaved ice + lime-kiwi purée + chopped fresh strawberries

Brown Sugar Chai Bubble Milk Tea
Chilled coconut milk chai tea + brown sugar + black tapioca pearls + cream mousse + cocoa powder dusting
5

Thick & Satiating Chilled Coffee Drinks

Breakfast is primed for coffee drinks that take creamy sweet indulgence one step further. Introduce satiating textures that generate crave-inducing layers of flavor. Up the premium cues with invigorating chilled coffee creations, like Wendy's Frosty-ccino in vanilla or chocolate, to create one-of-a-kind signature offerings.

Raspberry-Coffee Chia Swirl Shake
Cold-brew coffee-chia pudding + vanilla shake + raspberry purée swirl

Peanut Butter Swirl Mocha Smoothie
Espresso + cacao powder + oat milk + dates + IQF banana + peanut butter swirl
6

Health-Infused Tea

A big category of next-gen beverages includes bright, low-calorie, low-sugar and high-flavor teas—demonstrating that lightness can be craveable. Court modern consumers by amplifying tea's health messaging with additional wellness cues via fruits, botanicals, florals, adaptogens and plant infusions.

Frozen Tropical Cream Tea
White tea + passionfruit + guava + almond milk + ice

Magenta Rose Iced Tea
Hibiscus/rose hip tea + gingered-dark cherry purée + fresh spearmint sprig
7

Green Coffee

Antioxidant rich, raw coffee beans offer guests a different taste experience from roasted beans. Position green coffee's flavor characteristics as a break from sweet coffee drinks. Menu these as part of a specialty coffee lineup.

Holiday Green Coffee
Warm green coffee extract (beans steeped in water) + apple/pear juice + cranberry syrup + orange slice

Green Coffee Mojito Mocktail
Chilled green coffee extract (beans steeped in water) + sparkling grapefruit juice + lime juice + fresh mint leaves + agave + shaved ice
8

Barrel-Aged Tea

Craft brewing fits well into reshaping consumer perception and positioning limited-edition offerings of premium drinks. Much like barrel-aged cocktails or spirits, use wine, apple brandy, sherry, rum or whiskey barrels to impart intriguing flavor notes and aged characteristics to tea.

Black Velvet Tea
Hot black tea (from bourbon barrel-aged tea leaves) + candied grapefruit peel + blueberry honey

Angel Cloud Iced Tea
Chilled white tea (from Chardonnay barrel-aged tea leaves) + lychee juice + elderflower syrup + vanilla foam
9

Whipped Coffee

Dalgona coffee caught fire with consumers during quarantine days, whipping instant coffee, sugar and hot water until creamy, then adding it to hot or cold milk. Operators are leveraging its creamy mouthfeel and fun visual, layering it over milk teas or using it as a specialty coffee topping.

Mexican Whipped Coffee
Instant coffee/sugar/hot water + horchata + cinnamon + ice

Hot Peppermint Whipped Mocha
Instant coffee/sugar/hot water + cocoa powder + steamed milk + crushed peppermint candies + chocolate syrup drizzle
10

Juiced Fruits/Iced Tea Hybrids

Cross-category beverages are the new norm, especially resonating with younger demographics searching for functional benefits and big flavor. Freshly juiced fruits and/or vegetables blended with high-quality iced tea hits the sweet spot for functional wellness while delivering easy sipping refreshment.

Watermelon Iced Tea
Orange pekoe tea + fresh watermelon juice + tulsi basil

Blood Orange Iced Tea
Roobios tea + fresh blood orange juice + fresh carrot juice + lemongrass stalk