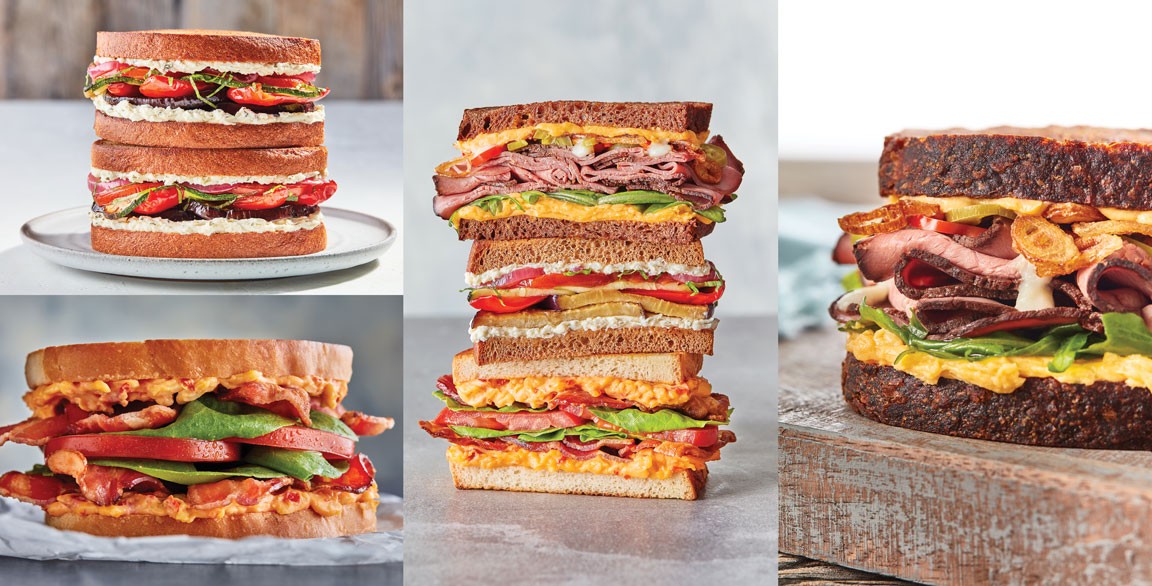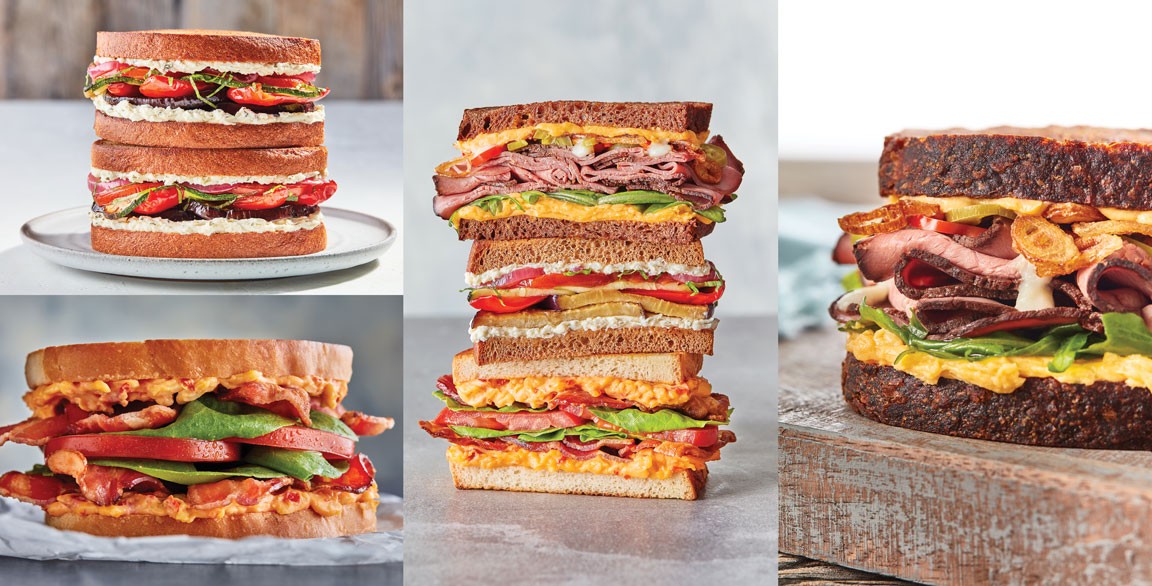 By Flavor & The Menu
October 17, 2020
Menu developers know that crafting a crave-worthy sandwich requires a pitch-perfect balance of textures and flavors. Jennifer Daskevich is an expert in finding that balance, using passion, skill and strategy to construct winning builds.
This "World Sandwich Champion" and founder of Sandwich America, a site that celebrates the handheld, has close to 30,000 Instagram followers who appreciate her ability to identify and deconstruct what makes a sandwich a hero.
Daskevich's culinary attention to detail leads to extraordinary sandwiches: brushing bacon fat on the bread for savory, salty depth; toasting only one side of a sourdough build to ensure a just-right crispiness in the chew, rather than a harder crunch that is challenging to bite through; or finding the ideal cheese that lends impeccable counterpoint in richness and flavor.
We tapped her to develop three championship-worthy sandwiches that deliver comfort, craveability and signature flavor. The key ingredient to drive them to success?
Iconic cheese from Bel Brands—Boursin® Garlic & Fine Herbs Cheese, Price*s® Original Pimiento Cheese Spread and NEW Merkts® Craft Beer Cheese.
Daskevich's approach to three classic builds showcases careful consideration to sandwich construction and strategic use of a high-impact ingredient.
Merkts® Craft Beer Cheese & Roast Beef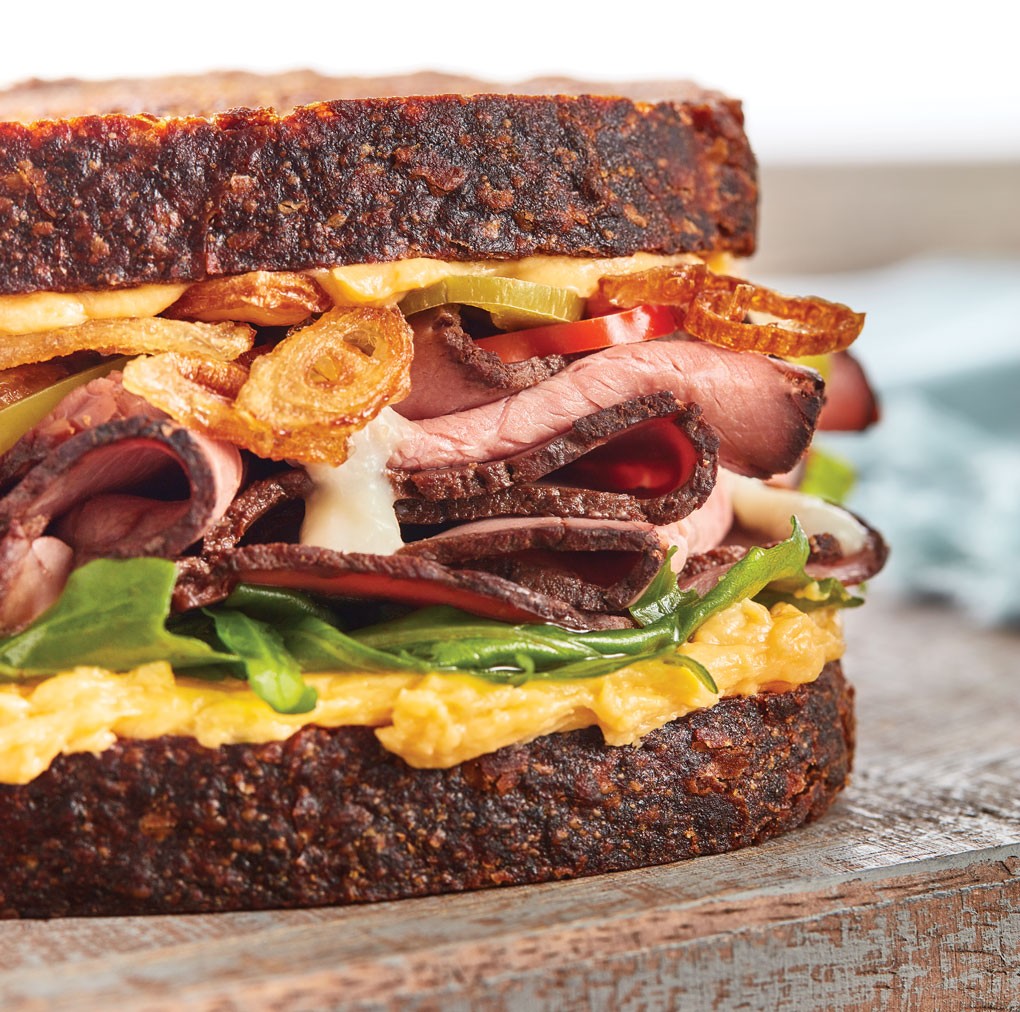 To elevate the everyday roast beef sandwich, Daskevich turned to Merkts® Craft Beer Cheese, then rounded out the profile with dressed arugula, pickled peppers, crispy shallots and a drizzle of horseradish cream sauce. "The beer cheese is creamy and rich with a nice tang to it," she says. "It adds a really pleasing mouthfeel and works so well against the acidity in the peppers. It's also a surprise, which helps make it special."
Chef Notes
Bring beer cheese to room temp for optimal flavor
Two layers of cheese ensure that every bite is balanced with the intended flavor and textural experience
Brush olive oil on both sides of the bread before toasting
NEW Merkts® Craft Beer Cheese is made with all-natural Wisconsin cheddar that's aged at least nine months, and infused with pilsner craft beer, lending both premium positioning and great flavor.
Boursin® Garlic & Fine Herbs with Roasted Vegetables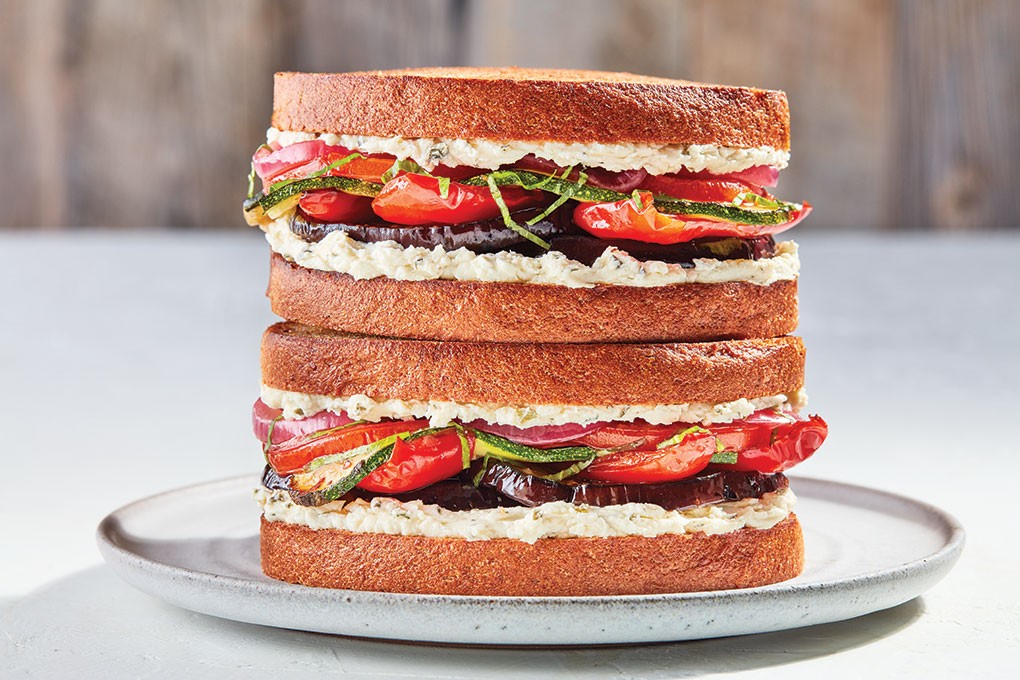 Daskevich wanted to amp up the flavor in a classic grilled vegetable sandwich and perfect it through thoughtful technique. She looks to Boursin® Garlic & Fine Herbs as a flavor booster, spreading onto rye bread, then strategically layering grilled eggplant, tomato, zucchini, squash and bell pepper. "I love Boursin, how creamy it is, and I use it all the time," she says. "It's packed with herbs and savory notes so it does a lot of the flavor building for you."
Chef Notes
Tangy, savory flavor of Boursin® Garlic & Fine Herbs pairs well with grilled vegetables
Pat vegetables dry before layering onto bread
Boursin® Garlic & Fine Herbs is a soft fresh cheese with rich, savory notes. Originally hailing from Normandy, France, its herbaceous, creamy profile packs flavor into sandwiches.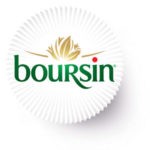 Prices Original Pimiento Cheese Spread PBLT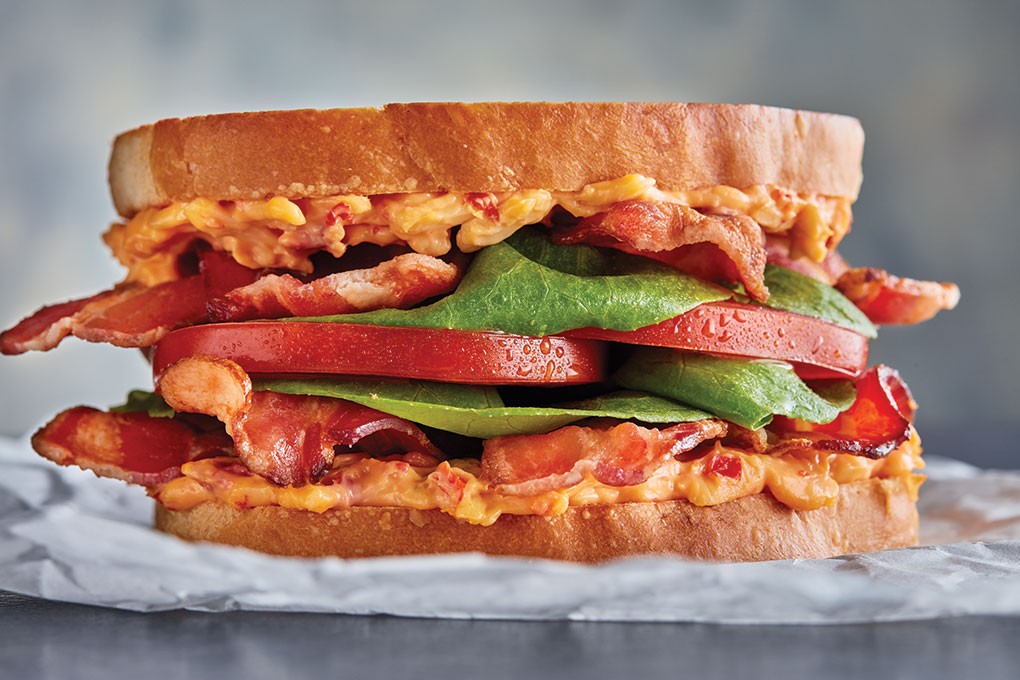 Her PBLT gives a Southern spin to a crowd pleaser. The devil is in the details. "With so few ingredients in this sandwich, the quality of each ingredient is vital," she says. "Use vine-ripe tomatoes and just-right thick bacon baked in the oven to render the fat. The lettuce should be beautiful and crisp, like a fresh Bibb." Instead of using the traditional mayonnaise, she jacks up the profile with Prices Original Pimiento Cheese Spread. "The cheese is so creamy and you can see the shreds of cheddar. It's a beautiful product."
Chef Notes
Prices Original Pimiento Cheese Spread replaces mayo and turns a BLT into a signature
Cut bacon into small strips so it's easier to take manageable bites
Layer tomatoes between Bibb lettuce leaves so they don't slide out
Prices Original Pimiento Cheese Spread blends real cheese and pimientos with seasoning and creamy dressing, with a spreadable texture that delivers the sweet, tangy flavors of the South.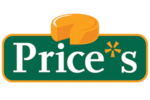 Bel Brands is a family-run company with more than 150 years of cheese expertise and almost 50 years in the U.S. foodservice market.  
Explore cheese products, recipe ideas and more at BelBrandsFoodservice.com