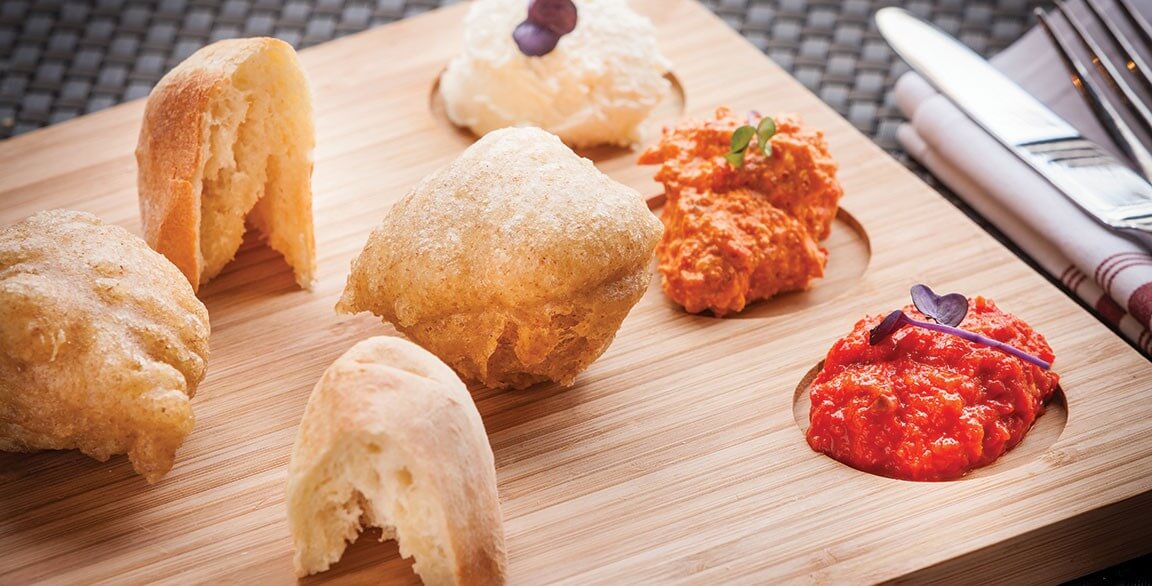 The momentum behind Eastern Med flavors and ingredients is impressive. It's pushing discovery further, moving into lesser-known territories like the Balkans.
The food culture is rich here, following a similar track to Eastern Mediterranean fare with aromatic, developed flavor combinations.
And like its neighboring cuisines, the foods from the Balkans, which include Serbia, Bosnia and Croatia, translate well in the United States, particularly on modern shareable menus.
We're tracking ajvar (pronounced "eye-var"), a red bell pepper- and oil-based condiment from the Balkans. Boasting both versatility and intrigue factor, this tangy-sweet spread has big menu potential.
And although ajvar is currently limited mostly to Balkan-inspired menus, the opportunity for broader adoption is promising, thanks to a willingness by today's consumers to embrace signature takes on "new" global condiments.
At Ambar—a modern Balkan restaurant with locations in Washington, D.C., and Arlington, Va.—ajvar is seen throughout the menu: as an emulsion over leek croquettes and in a marinade for beef skewers, served with a kimchi yogurt.
"It is one of the most traditional condiments in the Balkan region," says Bojan Bocvarov, corporate executive chef and native of Serbia. "Back home, everyone has their own way of preparing ajvar. We prefer a combination of roasted red pepper and eggplant cooked over wood fire, which imparts a pleasing smokiness to this fruity, tangy and sweet Balkan spread."
Ambar also serves it in a Chef's Tasting Spread, which features fried sourdough and somun, a traditional Balkan bread, along with dips of ajvar, urnebes (ajvar mixed with aged cow's milk cheese, garlic and chile flakes), and kajmak, a skim-milk-based cheese spread.