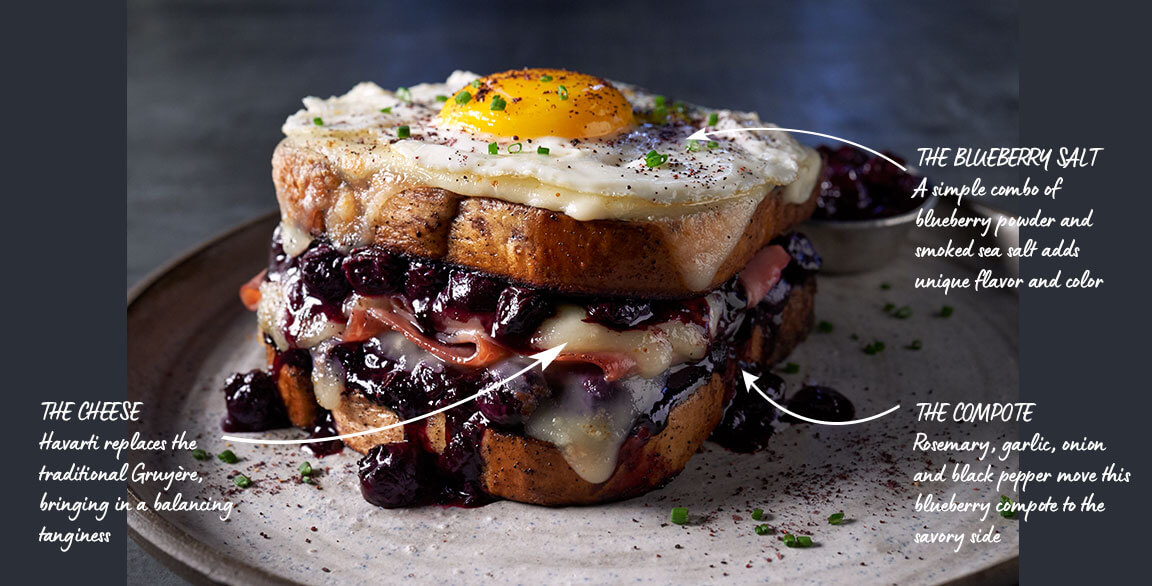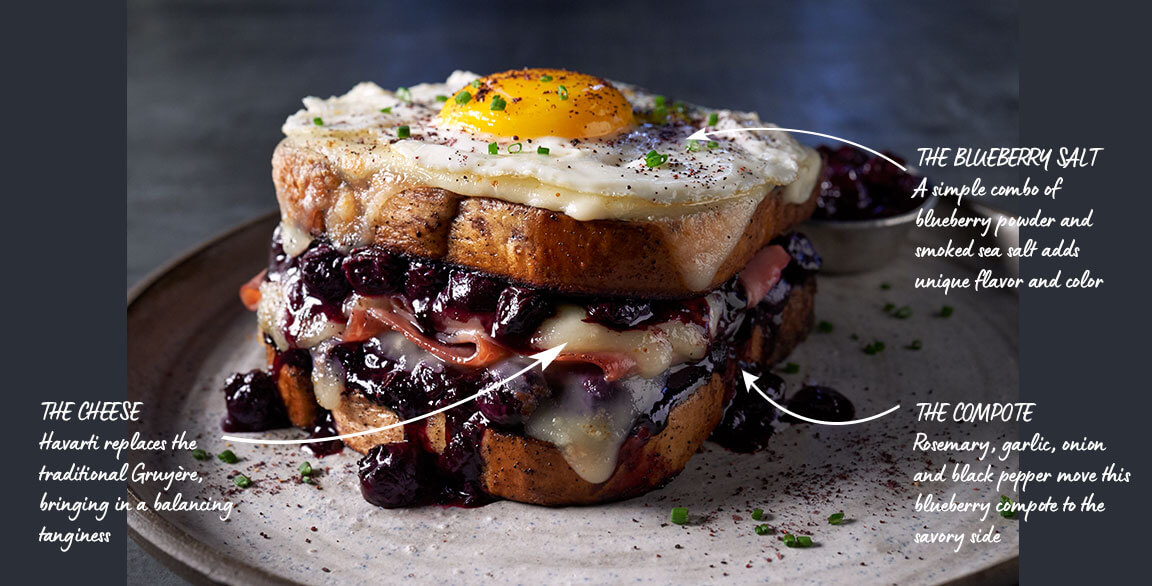 By Katie Ayoub
September 8, 2021
Several drivers are pushing France's craveable croque madame into the menu development spotlight: It's a darn good grilled ham and cheese, it promises crispy, melty comfort and it brings an appealing all-day brunch vibe to menus. The croque madame also lays out rich territory for fun signaturization.
"Diners continue to look for comfort and familiarity in the foods they enjoy. Croques can be dressed up or down, according to each operator's back of house and pantry, ultimately making them a real win-win for both diner and operator," says Rosalyn Darling, Associate Culinary Director at Sterling-Rice Group, on behalf of the U.S. Highbush Blueberry Council.
This Blueberry Croque Madame riffs on the classic, which typically consists of a buttery, crunchy hot sandwich with ham, Gruyère and béchamel, crowned with a fried egg. This modern American version finds a beautiful balance between sweet and savory while dialing up the flavor with unexpected twists.
Darling builds the croque with a brioche French toast, adding blueberry powder to the custard for a touch of color and flavor. She then adds the hero of the dish: a savory blueberry compote. "It fuses timeless flavors in new ways," she says. "Simmering frozen blueberries with fresh rosemary, a balsamic reduction and cracked black pepper creates a multi-dimensional, sweet-tart flavor." Cheese, ham, béchamel and a fried egg bring in the foundational elements of the sandwich, and a shower of blueberry smoked salt adds the final touch.