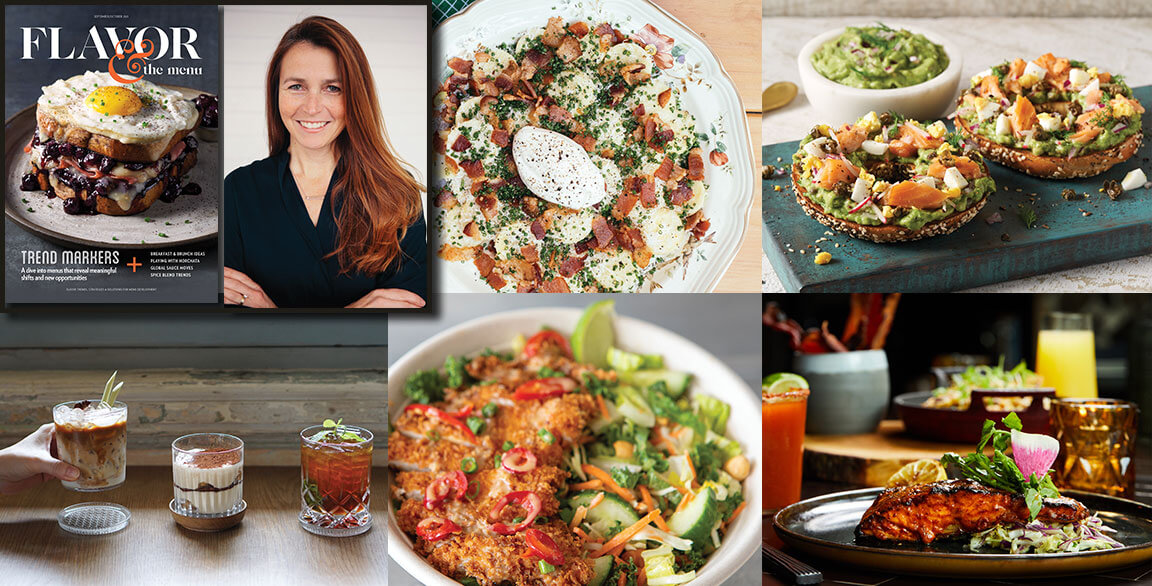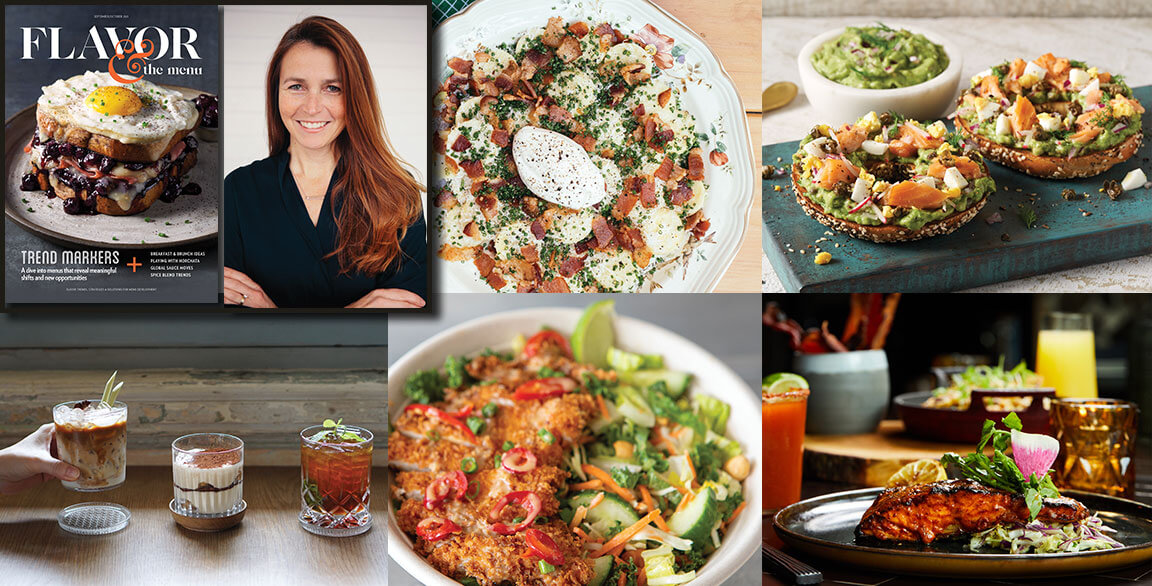 By Cathy Nash Holley
September 8, 2021
Looking back over the past year and a half, many food and beverage menu developers have had to dedicate more of their time to efforts relating to the immediate needs of their operations than to flavor development. Front-burner crises like Covid protocols, labor shortages and supply chain disruptions, along with the need for intensive onboarding and detailing of takeout and delivery, virtual or ghost operations, make it entirely understandable that the level of flavor innovation we knew in 2019 slipped off the tracks
Now, more than a year into this new landscape, menu developers are learning to navigate this dual-minded approach of crises management and menu innovation. These forced learnings are yielding lasting wins.
California-based Lazy Dog Restaurants is one such concept, building on the "meet-them-where-they-are" mindset, offering family meals to go and a virtual pizza-based pop-up that makes appearances on the casual chain's menu. Chef Gabe Caliendo's quote sums up the approach: "We're coming out of a year-plus of only doing what's absolutely necessary…and we're still on the yellow brick road trying to figure our way out of it."
We offer up this issue as a roadmap to innovative flavor strategies. Throughout these pages are stepping stones of inspiration—here are 10 to spark ideas:
Blueberry Croque Madam, with a dusting of blueberry powder and smoked salt.
Chef Keagan Welch's flavor trifecta of espresso, butter and salted capers.
Musabaha, a whole-chickpea hummus dish with toasted pita and a soft-boiled egg at Hexenbelle.
Pork Tenderloin Pernil Style with pineapple sofrito, sweet potato romesco and pickled apple shavings.
Vesta's Dark & Stormy coffee drink, a play on the cocktail, with ginger, lime and soda.
Fiya's Kofta en Croute, a creative baked pita dish stuffed with lamb meatballs in a red pepper sauce.
The Purple Haze iced latte built atop an ube base.
Kured's quick-serve cones of meat-and-cheese charcuterie selections.
The Salty Donut's horchata-soaked doughnut topped with caramel chocolate and torched cinnamon meringue.
A savory broth-based oatmeal with soy and mushrooms, topped with mango, ginger-turmeric granola and pork floss.
While pressing issues will continue to require more energy and effort than in past years, it's critical for menu success that flavor innovation remains a primary focus. Your guests will thank you for it.