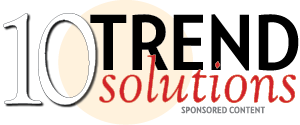 Prep Time: 10 min
Cook Time: 20 min
Servings: 12 people
Ingredients
12 each 6″ Mission® Heat Pressed Flour Tortillas (10400)
1 tbsp vegetable oil
6 oz Onions, white , sliced
12 each German Style Bratwurst
24 fl oz German Style Dark Beer
4 each Garlic Cloves
1 tbsp thyme
3/4 cup Spicy Mustard
as needed thyme
Sauerkraut
3/4 tbsp canola oil
6 oz Onions, thinly sliced , divided
7.5 oz Green Cabbage, thinly sliced
7.5 oz Purple Cabbage, thinly sliced
1 1/8 cups Apple Cider Vinegar , divided
3/8 cup Apple Cider , divided
3 tbsp Water , divided
3/4 tbsp Kosher Salt, divided
1 1/2 tsp Caraway Seeds, divided
1 1/2 tsp Black Mustard Seed, divided
Instructions
In a large skillet, over medium heat, add oil; once heated add onions and bratwurst. Brown for 7-12
minutes. Add garlic, thyme and enough beer to cover brats. Allow to simmer for 15-20 minutes, or until brats are fully cooked and onions are tender.
Remove from heat and drain beer off.
To serve: Warm each tortilla. Place 0.5 oz. grilled onions in tortilla and top with 1 bratwurst that's been sliced into 4-5 pieces. Serve with 1 tbsp. spicy mustard, a sprinkling of fresh thyme leaves and 2.5 oz. House-Made Sauerkraut.
Instructions for sauerkraut
This recipe makes two separate batches of sauerkraut (green and purple) and combines them for service. If made together, the purple color will bleed into the green.
In two medium sauce pans, over medium heat, add oil. Heat oil and add onions. Sauté onions until translucent. Add cabbage, cider, vinegar, water, salt, caraway and mustard seeds. Mix well to combine. Bring to a boil. Reduce heat, cover, and simmer for 30-45 minutes.
Once cooked, cool sauerkraut, drain liquid, and combine for service. Reserve refrigerated.