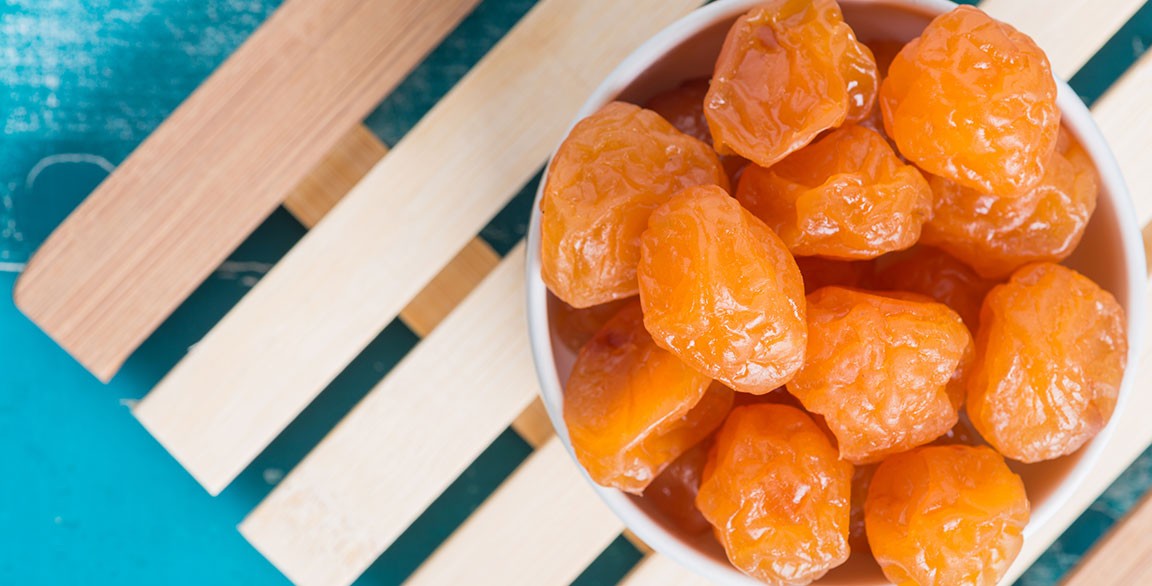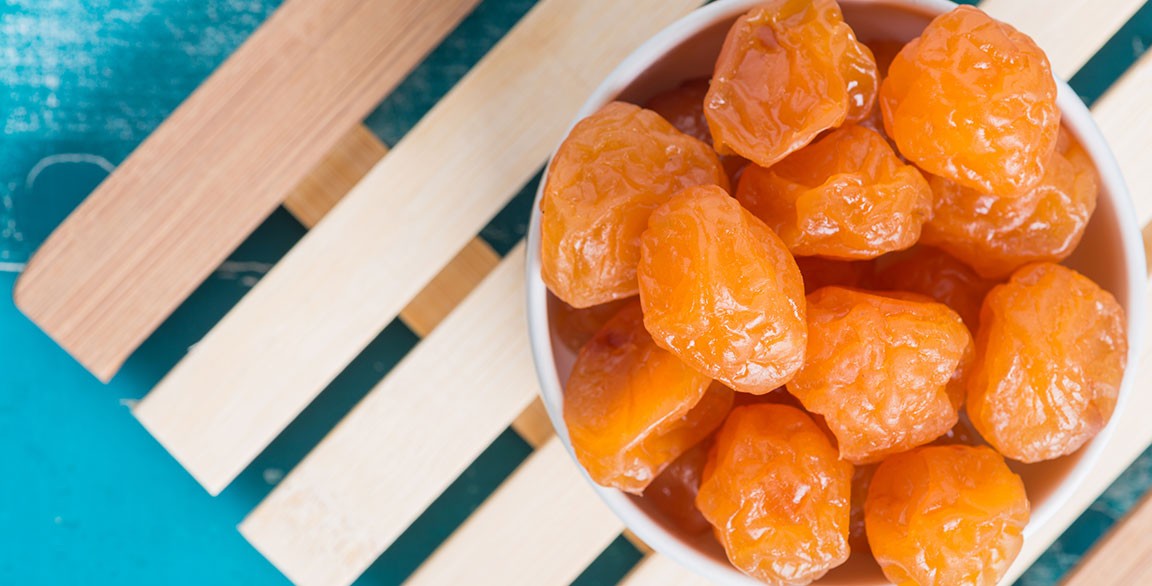 By Rob Corliss
August 31, 2020
Umeboshi is a fermented, salted and dried ingredient made with ume, a Japanese fruit that's related to the apricot and plum. Umeboshi's profile boasts an intriguing complexity of sour, salty, savory and umami-rich flavors. It's a high-impact ingredient that presents a lot of opportunity for chefs here—mostly in its vinegar and paste formats. It can certainly add dimension to dishes, but it also builds bridges to further global exploration for those diners seeking adventurous flavor experiences. As the popularity of fermented foods increases, so does the consumer desire to try different foods and flavors. This bodes well for touting umeboshi's distinctive fermentation process and its connection to Japanese foodways. Also, its exotic allure allows operators to upsell mainstream menu items that feature the ingredient.
MENU USAGE TIPS
Quick ideas for chefs looking to leverage its unique flavor profile:
In recipe building, a little bit goes a long way.
Reduce or limit salt in your recipe when using umeboshi as it provides a punch of salinity.
Complement sweet foods and cruciferous vegetables with its acidic sharpness and fruity flavor.
Be mindful that it imparts pinkish-red hues (when using umeboshi colored naturally with shiso).
Utilize for a quick and colorful pickling of produce.
Use it as a flavoring agent in plant-forward cuisine.
Accentuate its wellness and digestive attributes.
Leverage umeboshi as a main flavor call-out for premium positioning or utilize it as a stealth ingredient, delivering a flavor twist that guests can't quite put a finger on.
Feature it in soups, sauces, marinades, spreads/dips, salad dressings and more.
UMEBOSHI IN ACTION
Pairing exotic with familiar is a proven culinary strategy, making new flavor introductions more accessible to consumers. Here are a couple thought-starters and menu sightings for inspiration on application ideas using umeboshi:
Try This
Samurai Pie: Strawberry-rhubarb-umeboshi pie slice + cardamom ice cream
Warrior Bowl: Chilled soba noodles + pickled plum dressing (umeboshi vinegar/orange juice/white miso/tahini) + shaved tri-color baby carrots + cucumbers slices + togarashi pork tenderloin slices
Menu Sightings
Maple Umeboshi: Salted plum maple syrup (served with our Fried Chicken & Waffles)
Brassica Kitchen + Cafe, Boston
Pork Collar served with barley, rutabaga and a tart umeboshi plum purée
Aquavit, New York
Coconut Squash Soup: Coconut milk, kabocha squash, red onion, ginger, vegetable broth, ume plum vinegar, garnished with sesame seeds
ATX Food Co., Austin, Texas
Pepe Meshi confit chicken, spaghetti, rice, umeboshi, nori
Kiki, Cincinnati