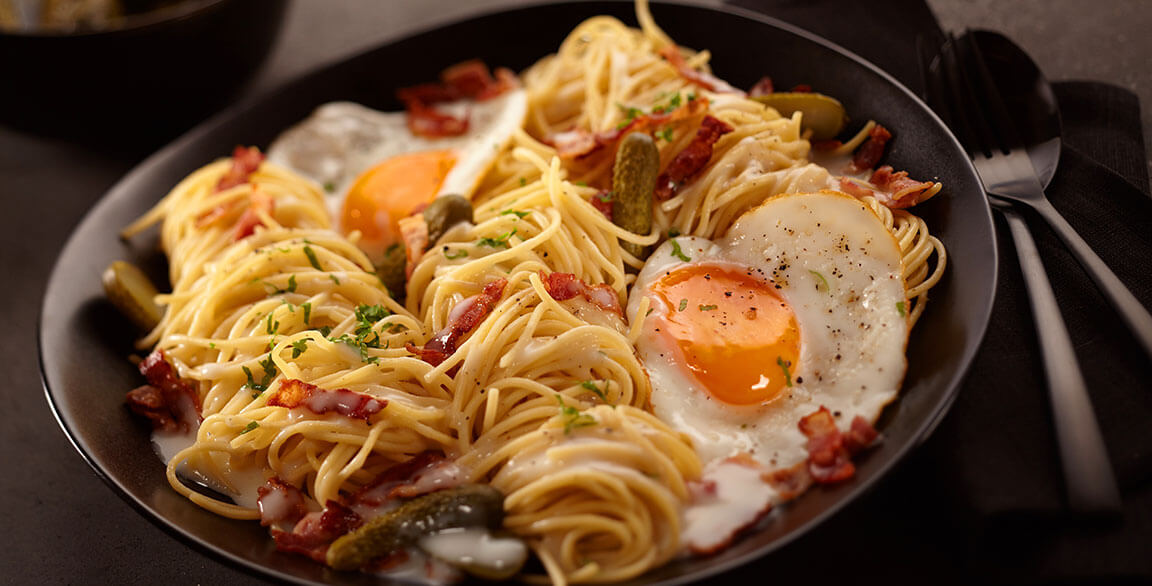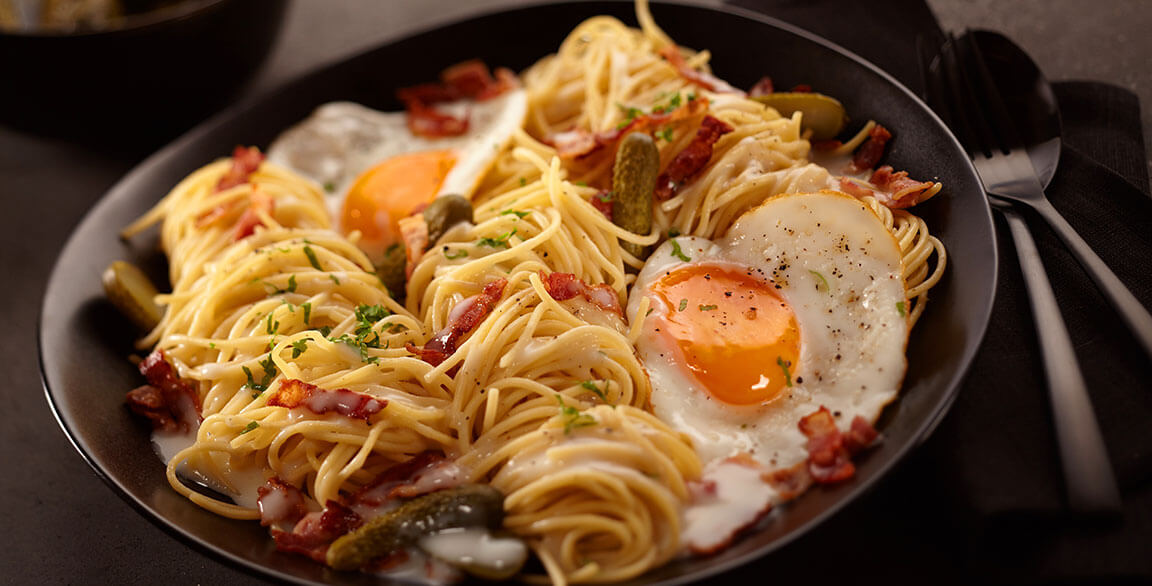 By Flavor & The Menu
September 21, 2021
They say that age is just a number and that's undeniably true for noodles. Even at 2,000 years old, noodles have managed to keep their "it" status, easily embracing the newest trends and crossing borders like the seasoned globetrotters they are. Additionally, as a delicious carrier of flavors, noodles have found a welcome home in a variety of menu dayparts — from a breakfast egg noodle mash-up and deconstructed Char Siu Ramen Burrito to Buffalo Chicken Udon Soup and Spaghetti Bolognese.
Founded in 1951, JSL Foods Professional Products is a third-generation family-owned company offering a wide portfolio of Asian noodles unrivaled for their quality, consistency, taste, and easy convenience and preparation. As an innovative company focused primarily on Asian meal solutions, JSL Foods combines science and creativity to formulate on-trend custom noodles that support signature menu items, including for many of the largest Asian restaurant chains. Recently, JSL expanded on its noodle expertise to create a versatile line of easy-to-prepare Italian plant-based protein pastas for foodservice menus.
"JSL noodles provides expertise in a product that not all chefs have experience using. They give a dish or concept authenticity that meets the expectation of what guests want," says Jet Tila, a renowned chef specializing in Asian cuisine who has appeared as a guest judge on "Chopped' as well as hosted his own radio show in Los Angeles. "My family has been using JSL noodles for three generations and they have changed to meet the needs of my guests. JSL noodles help restaurant operators holistically in food costs and consistency while giving guests an authentic experience."
What makes JSL noodles different?
It starts with the production equipment custom-made in Japan, which supports exercising the protein in the flour and many variables of noodle length, thickness and width. A better flour makes for a better noodle, whether it's udon, ramen, lo mein, yakisoba, egg, soba buckwheat, rice, fettuccine or whole wheat linguine. JSL has developed its own custom flour blends over the years, which help play a role in texture, appearance and hold time.
JSL noodles are also revered for their distinctive chew, which helps spread the flavor of the sauce and ingredients throughout the mouth and taste buds.
Beyond what they bring to the plate, JSL noodles are versatile workhorses when it comes to providing bottom-line solutions to operators. In these labor-challenged days, JSL's easy-to-handle portioned packs, bulk fresh or frozen, and ready-to-eat noodles allow operators the consistency and potential for simple signaturization critical to setting menus apart. The long hold times of JSL noodles make them perfect for carry-out and because they freeze well, they can influence future takeout purchases.
Whether it's garlic noodles playing a co-starring role to premium steak, a cold noodle salad or an authentic barbecue pork stir fry, JSL Foods noodles offer operators plenty of guest-pleasing options in trend-forward formats.