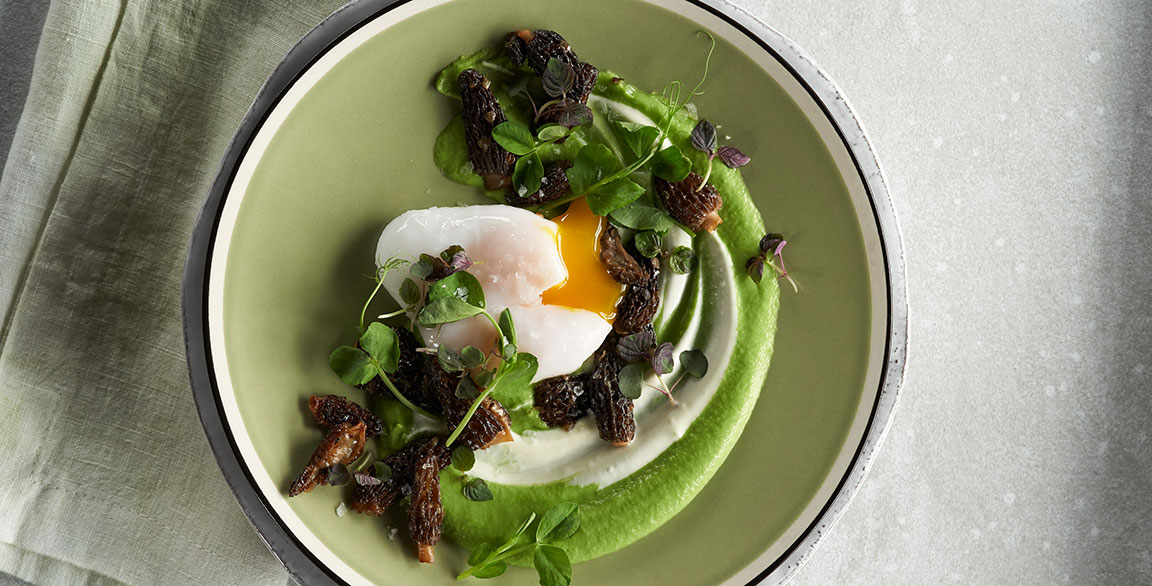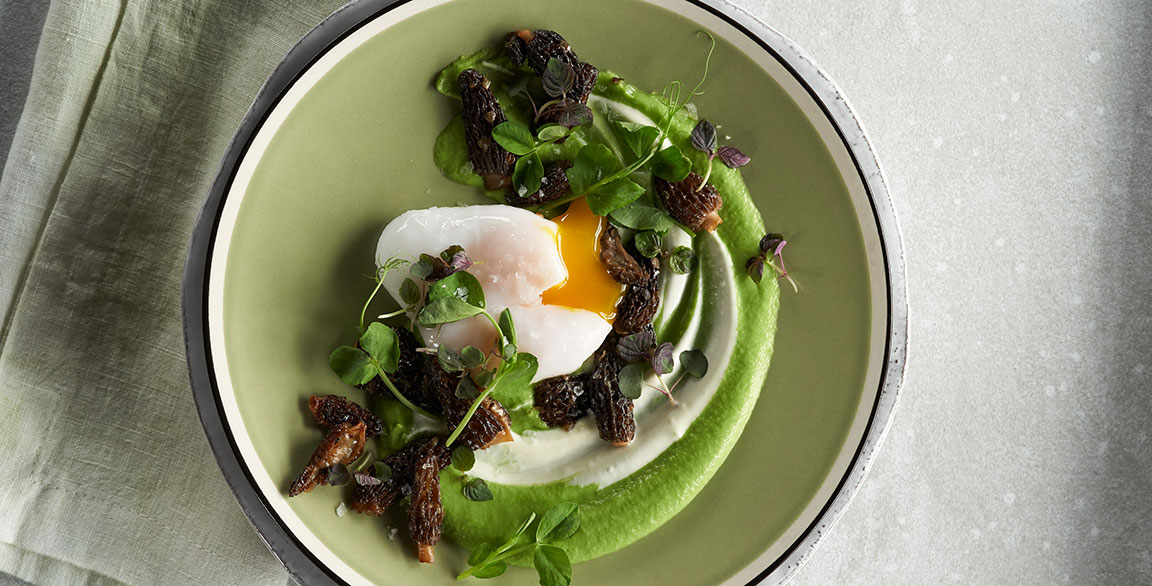 By Flavor & The Menu
May 5, 2020
Marcellus Coleman, Executive Chef of Santé Restaurant at the Fairmont Sonoma Mission Inn, in Sonoma, Calif., celebrates fresh spring ingredients in his Slow-Cooked Duck Egg with California crème fraîche, pea purée and morels, developed in collaboration with the California Milk Advisory Board.
Here, a duck egg is poached sous vide at 64 degrees Celsius then placed atop a rich pea purée prepared with a touch of shiso and complemented by a local crème fraîche for a silky finish. The morels are sautéed with a garlic and shallot brunoise and fresh thyme, then scattered around the egg, adding nuanced flavor.
"The dish was created with spring in mind. Peas and morels are the first signs of spring so they inherently make a successful marriage. The crème fraîche gives the purée a velvety texture while balancing the sweetness," says Coleman. "This is a hit because it combines the best of spring into a heartwarming dish that is complex, yet simple."