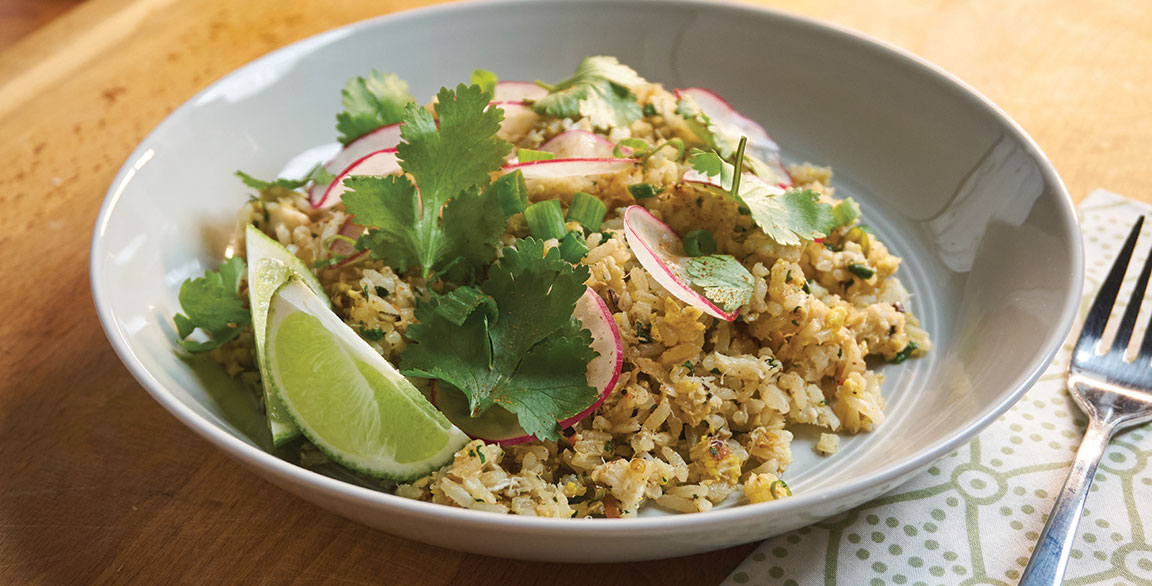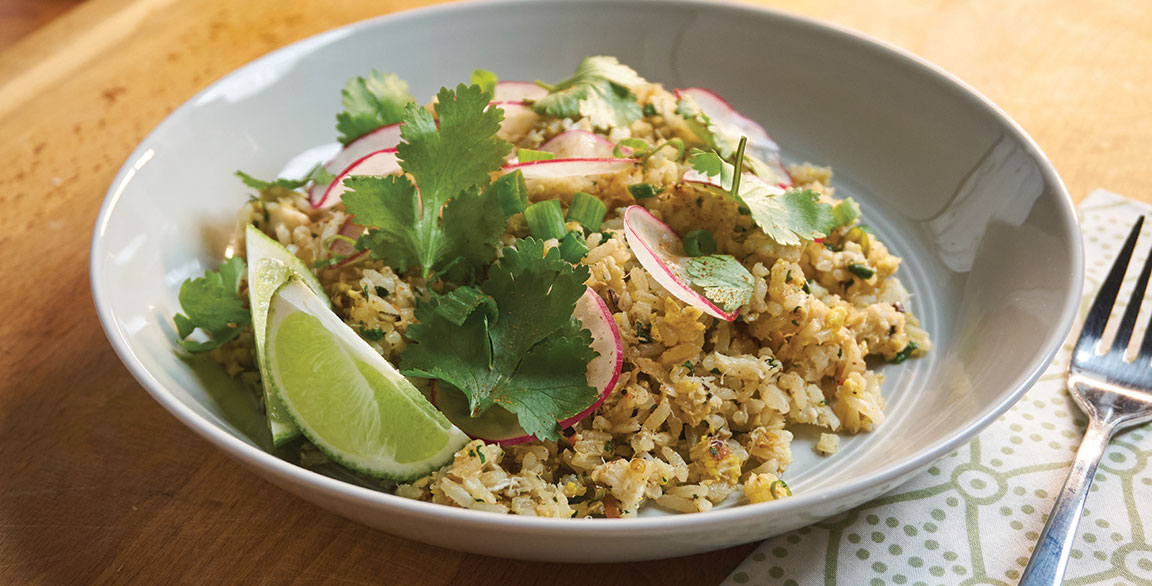 By Flavor & The Menu
May 5, 2020
Global fried rice dishes strike the right balance between comfort and adventure. At Grandpa Mac, a restaurant with an eclectic menu, Chef/Owner Hari Cameron melds fried rice with a regional specialty, creating a signature mash-up. His Chesapeake Blue Crab Fried Rice starts with U.S.-grown jasmine rice, to which he adds garlic, Thai chiles, egg, scallion, fish sauce and white soy sauce. To spotlight local favorites, Cameron brings in Chesapeake blue crab and a dusting of Old Bay seasoning. He finishes the fried rice with lime, cilantro and radish.
"This dish plays on the heartstrings of anybody who has grown up near the Chesapeake Bay, eating blue crab and surrounded by the aroma of Old Bay," says Carl Schwartz, Culinary R&D Manager of CSSI Marketing, on behalf of USA Rice. Success with this dish is attributed to well-balanced flavors and the crave factor of a well-executed fried rice.