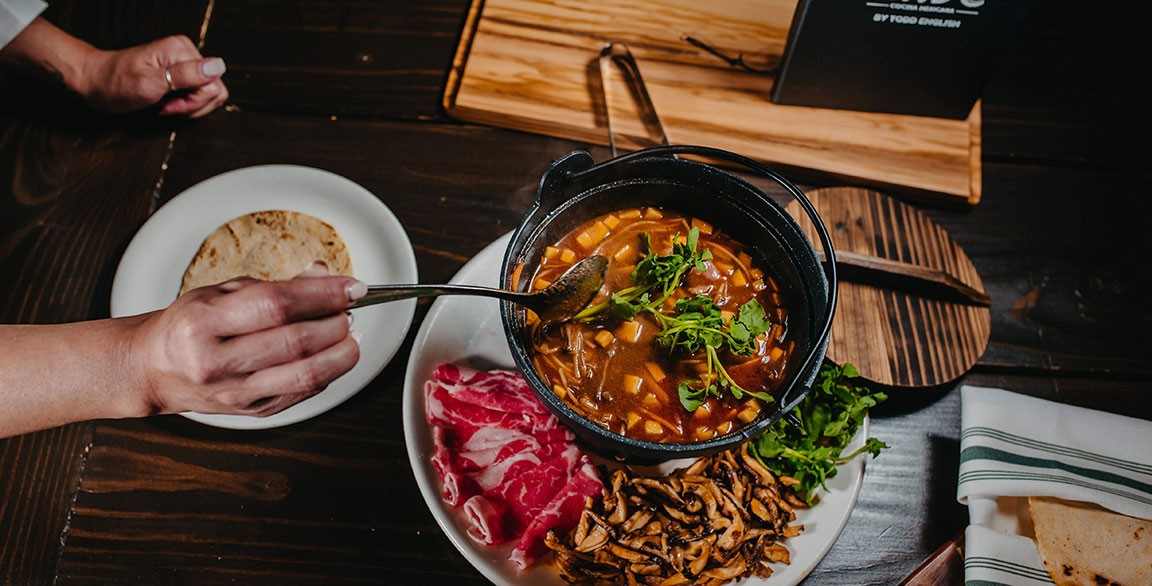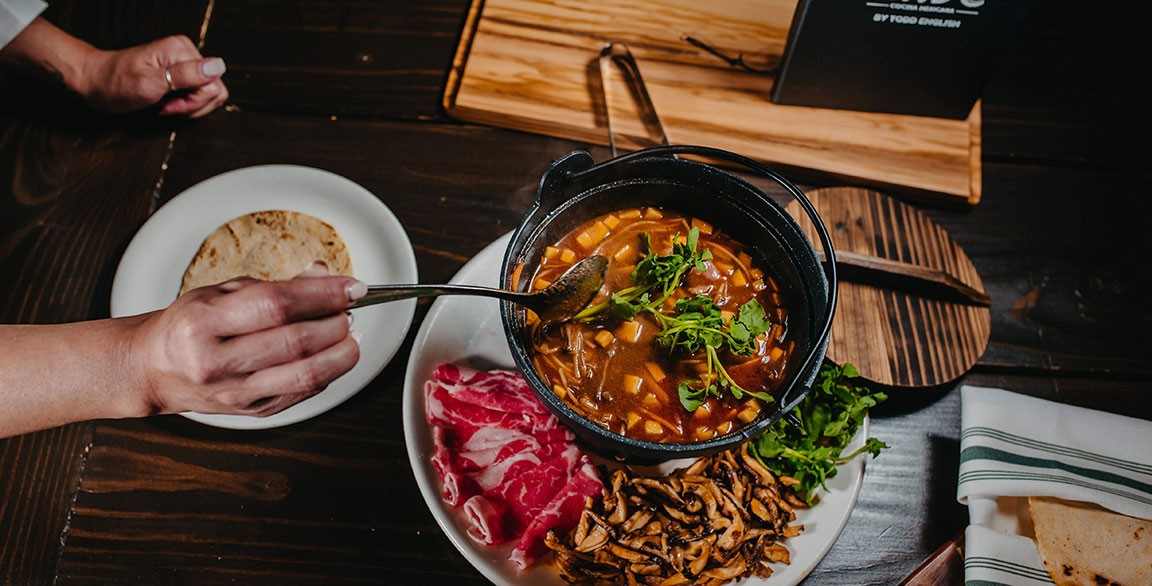 By Flavor & The Menu
May 5, 2020
Global mash-ups often push beyond the marriage of flavors, diving deeper into cross-cultural exploration. At MXDC Cocina Mexicana, an upscale modern Mexican concept, the Shabu-Shabu for Two is a unique offering, merging a classic Japanese hot pot dish with Mexican cuisine in one course, then taking it in a modern American direction for the second course. "Shabu-shabu gives me the opportunity to use umami flavors in a way that creates an innovative, fun experience," says Todd English, Executive Chef/Partner.
The first course sees a Japanese/Mexican mash-up. "What is especially intriguing is melding this Asian cooking technique with the flavors of traditional Mexican cuisine," he says. Traditional shabu-shabu features thinly sliced meat and vegetables cooked by the diner in a hot dashi broth. "The broth itself is a flavor bomb with layers of acid, sweet, spice and salt," he says. At MXDC, guests cook Waygu beef, watercress and shiitakes in the simmering broth, then add them to corn tortillas, along with red onion and cilantro.
The accompanying hoisin-mole sauce conveys the Japanese-Mexican mash-up perfectly. "This shabu dish stays true to the tradition of making it, but is highlighted with Mexican flavors," says English. For the second course, guests cook pasta, pulled short rib, carrots, potatoes and zucchini in that same dashi broth, fusing classic American comfort with savory Japanese flavor.