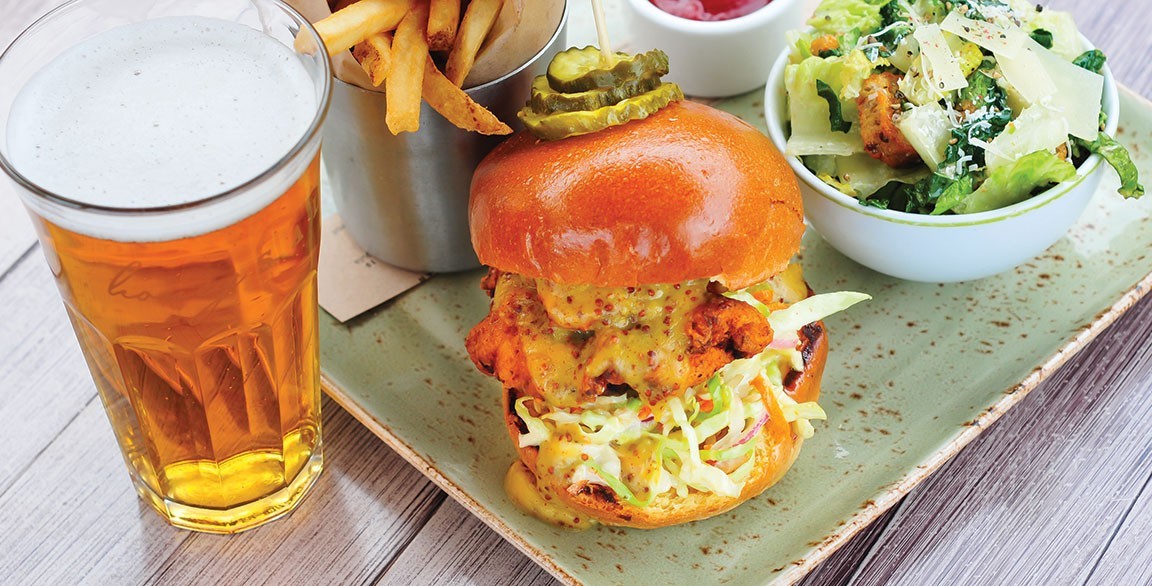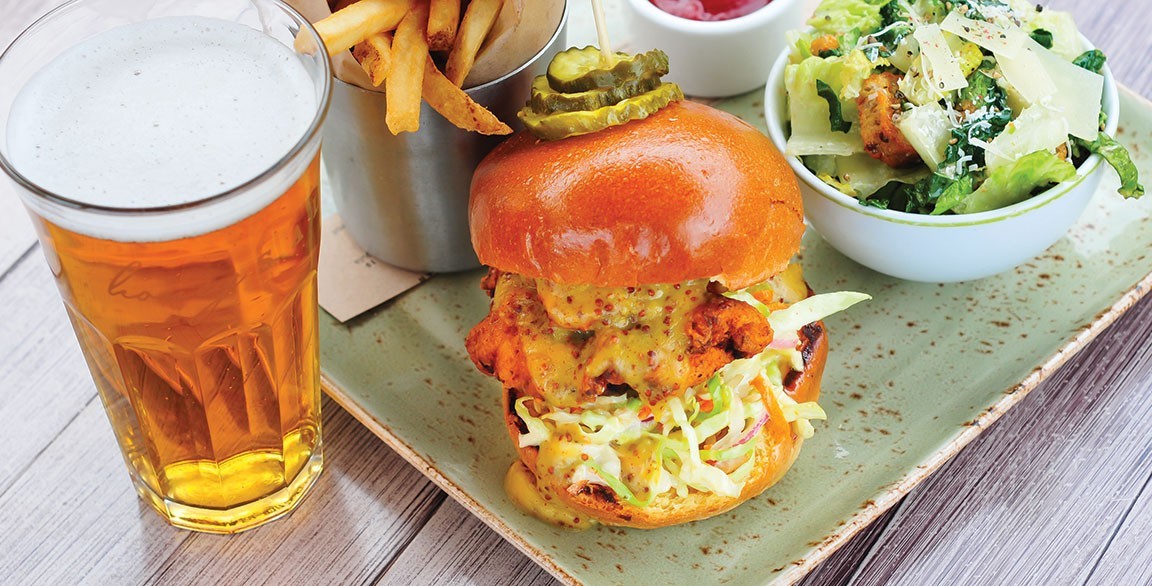 By Flavor & The Menu
May 5, 2020
Whether guests are visiting Honey Salt's locations at the airport, convention center or restaurant in Las Vegas, many are homing in on the Biloxi Buttermilk Fried Chicken Sandwich. "It has familiarity, approachability and bold flavors—it just works," says Kim Canteenwalla, Chef/Owner of the New American restaurant.
This standout version of the always-popular fried chicken sandwich is a love letter, of sorts. Canteenwalla used his culinary talents to win over his wife, restaurateur Elizabeth Blau. It celebrates Biloxi, Miss., where their love story began—and it draws repeat lunch customers.
The sandwich features two chicken breasts that are brined overnight, dipped in buttermilk, dredged in seasoning and fried to order. Tucked into a locally baked brioche bun, they're topped with cabbage slaw and pickles and boast a rich, tangy Durkee-style mustard sauce. "The pickles, cabbage slaw and sauce complement the crunchy chicken," says Canteenwalla. "It is very flavorful and well balanced."