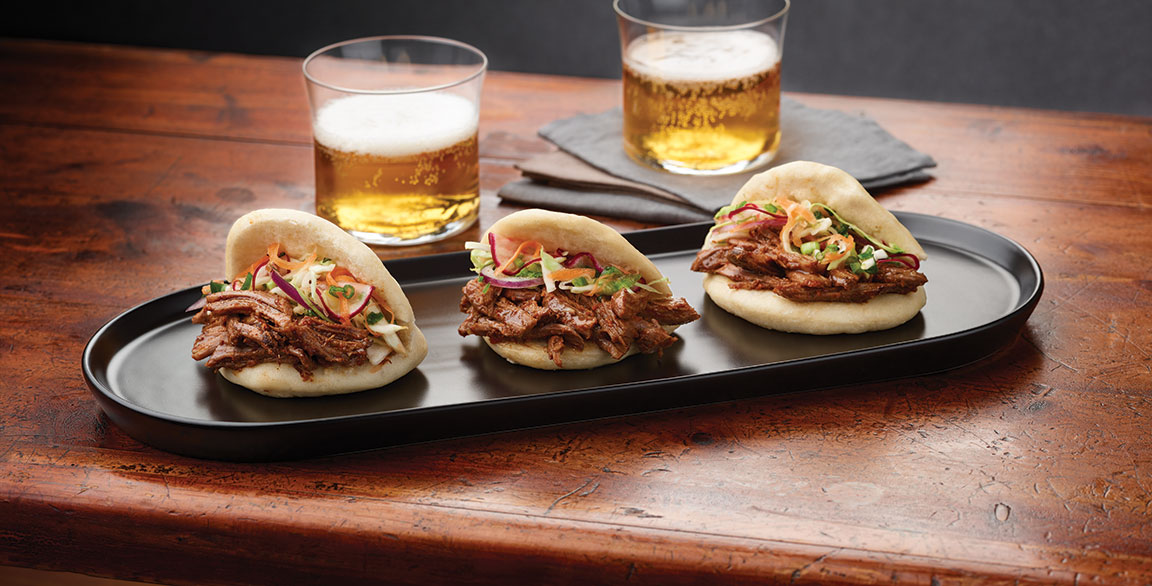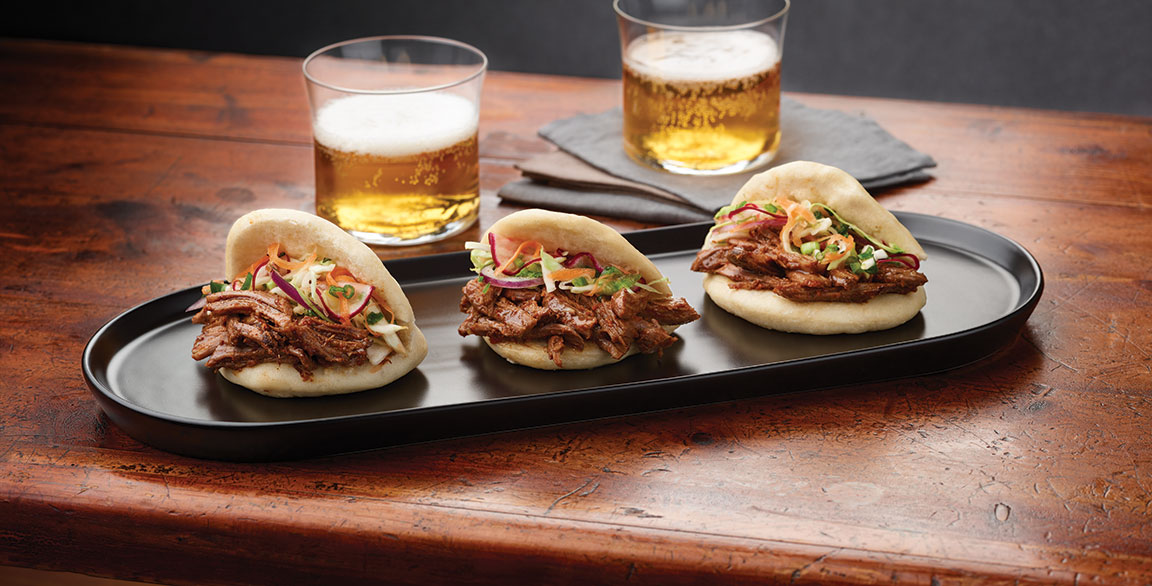 Sandwiches are primed to continue to dominate menus in 2021, carrying a spirit of fun and culinary creativity in a category that offers operational advantages in a takeout-heavy landscape. The resurgence in bread appreciation, coupled with the development of satiating builds and an ingredient-driven focus are factors keeping the innovation pipeline flowing here.
Maintaining the original construct of 10 archetypal global handhelds, we offer flavorful interpretations that artfully swap out traditional ingredients for menu-friendly features targeted at savvy sandwich lovers. The goal is to provide sandwiches that are high quality and built with every ingredient making an impact.
1

CURRYWURST | GERMANY

This iconic German street food of fried pork sausage served with curry ketchup provides an opportunity to light up taste buds while moving it into a simple sandwich form. The star of this show is the curry ketchup, so add your own culinary spin by incorporating a signature flavor.
Try This >
Loaded Currywurst: Steamed/seared bratwurst link + beer-braised onions + spiced curry ketchup + sprinkle of curry powder + crispy bread roll
Kielbasa Currywurst Sliders: Griddled kielbasa slices + housemade curried tomato chutney + potato bun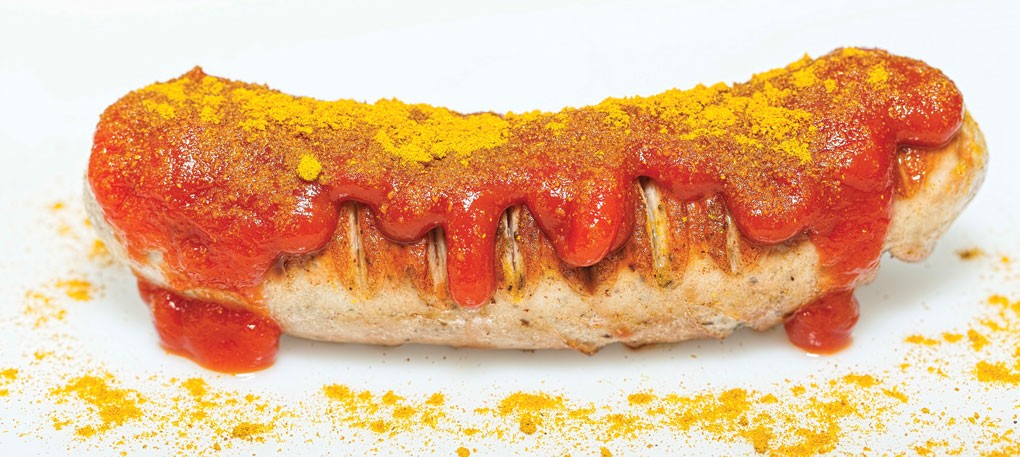 ---
2

BAO | CHINA

China's culinary gift of soft steamed buns filled with seasoned meat and garnishes offers a platform for endless variations and unexpected introductions. Bao makes a great bar snack or takeout feature. Go big, packing copious flavors into a small format.
Try This >
Catch of the Day Bao: Bao bun + petite tempura cod + pickled cucumber rounds + scallion-tartar sauce + togarashi sprinkle
Breakfast Bao: Bao bun + fried chicken tender + hot honey soft butter + crispy bacon crumbles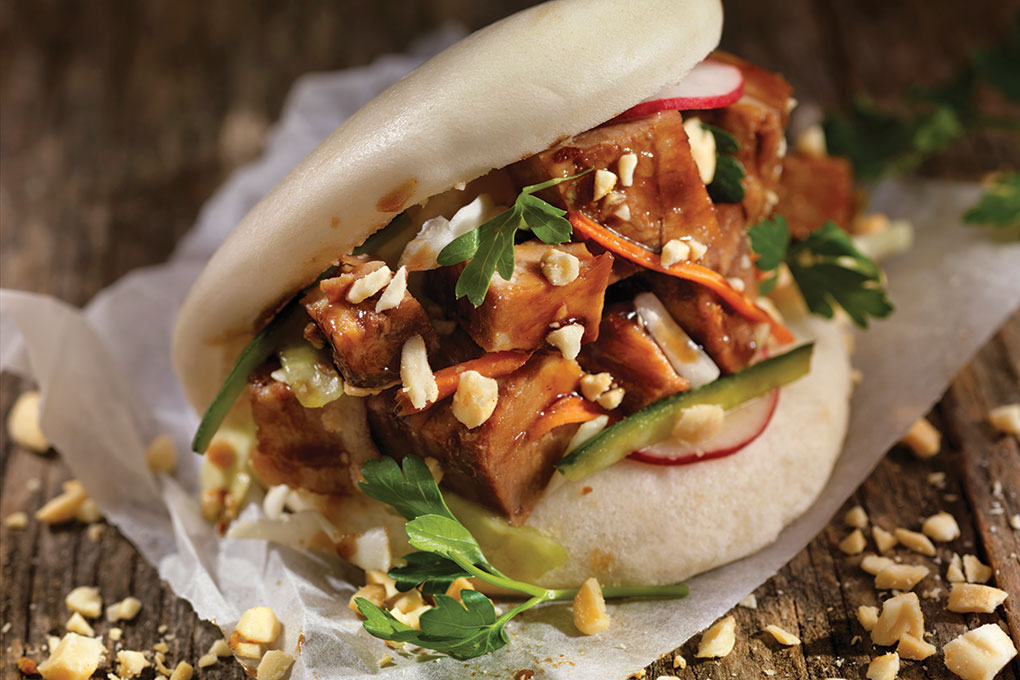 ---
3

DOSA | INDIA

The fermented-batter pancake/crêpe from India offers a blank canvas for flavorful fillings. Be authentic with the dosa and nontraditional with its fillings. While savory profiles dominate, sweet variants would be
welcome.
Try This >
Deli Dosa: Thick dosa (rice/black lentil) + everything spice whipped cream cheese + pastrami slices + crispy shredded potato hash
Caramel Apple-Turkey Dosa: Thin dosa (oat) + caramel apple butter + carved roast turkey breast + grated cheddar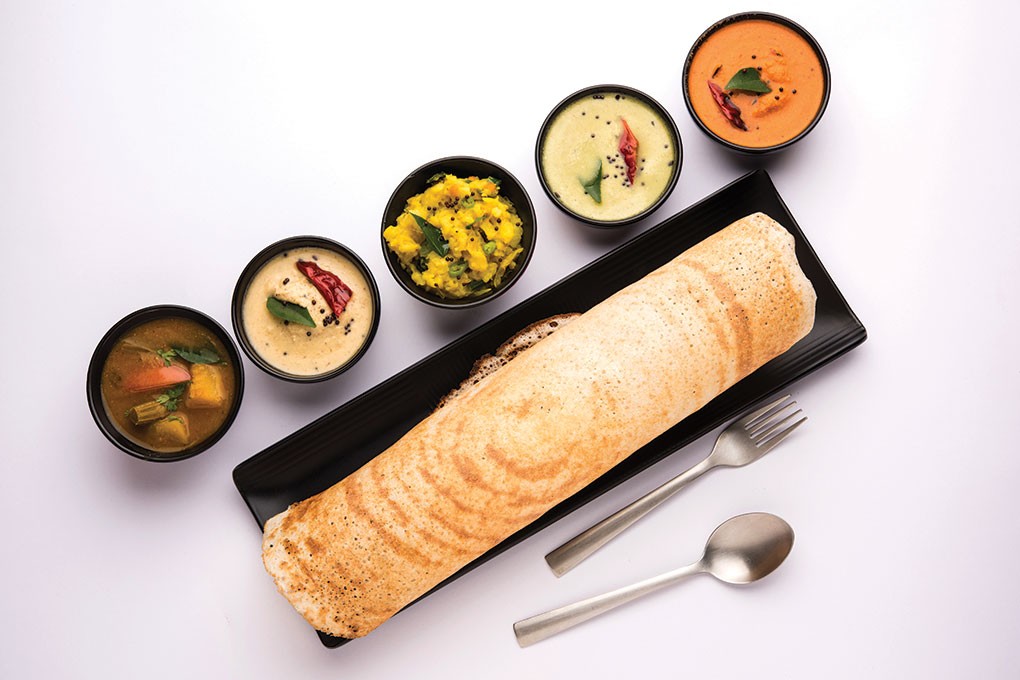 ---
4

BOCADILLO | SPAIN

The beauty in this Spanish delight lies in its culinary simplicity. High-quality ingredients across the board ensure an exemplary guest experience, but at an affordable price. Evaluate your back-of-the-house pantry for optimal complementary ingredient combinations, delivering maximum return with minimal effort.
Try This >
Bacon & Egg Bocadillo: Thinly folded cheese omelette + million dollar bacon strips + crunchy baguette
Calamari Bocadillo: Fried calamari rings + smoked mayonnaise + pico de gallo + crunchy baguette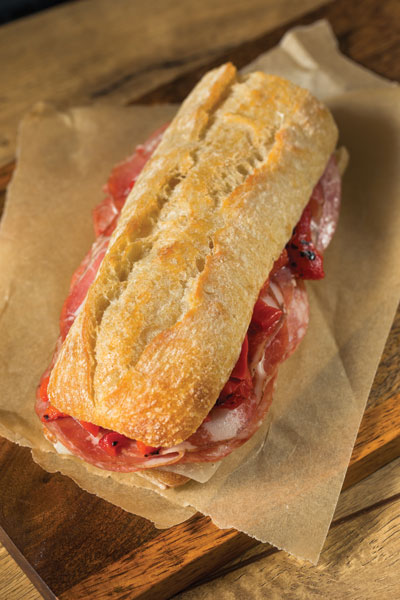 ---
5

AREPA | VENEZUELA/COLOMBIA

South American cuisine continues to influence trend exploration. The arepa, the crispy, chewy Venezuelan/Colombian cornmeal-dough flatbread, easily toggles between a snack and a meal. Boost the fun by offering a build-your-own meal kit.
Try This >
Carnitas Arepa: Cornmeal flatbread + carnitas + avocado slices + queso fresco
Barbecue Chicken Salad Arepa: Cornmeal flatbread + barbecue chicken salad + peach chutney side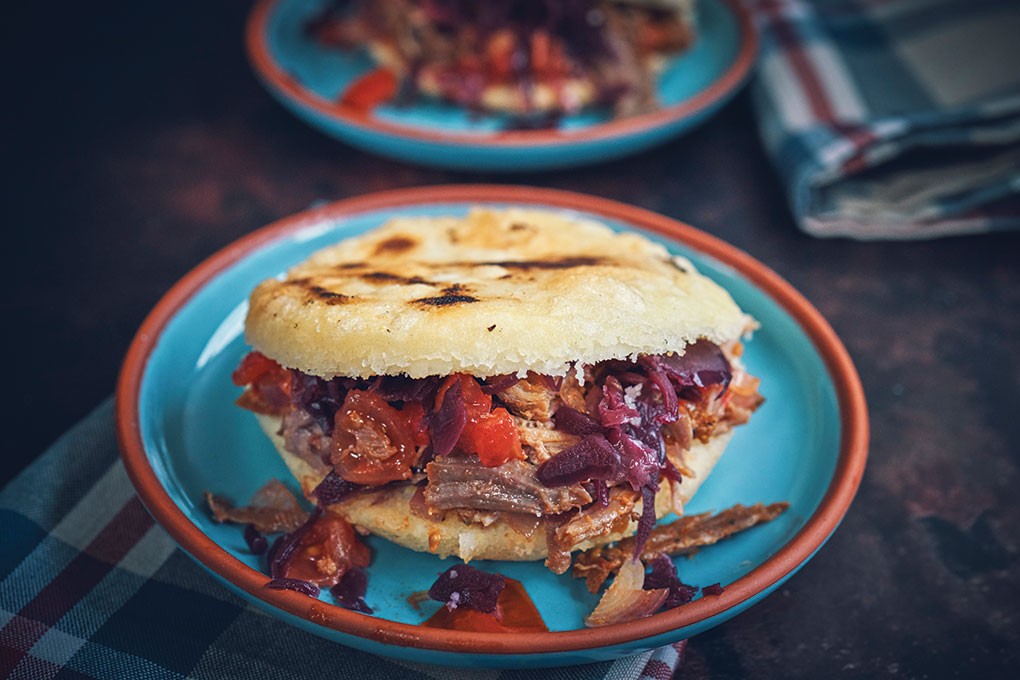 ---
6

ROTI JOHN | MALAYSIA

The beloved Southeast Asian omelette sandwich works wonderfully with an array of components griddled directly onto the bread. Breakfast would be the ideal daypart for introducing this satiating sandwich.
Try This >
Vegetarian Roti John: Cooked plant-based ground "meat" + cracked eggs/diced onions/sambal oelek + mozzarella cheese + baguette
Morning Roti John: Cooked ground breakfast sausage + cracked eggs/diced onions/bell peppers + white cheddar cheese + baguette + maple-mayo dip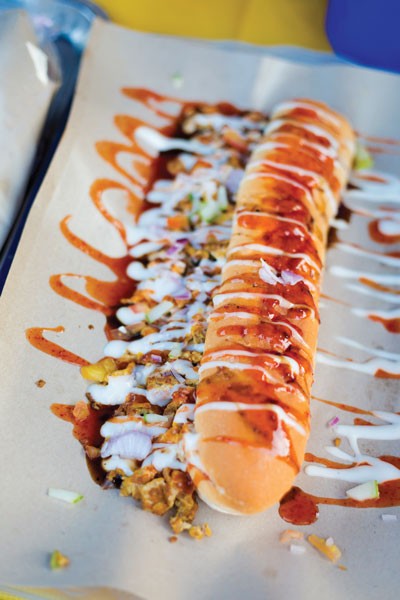 ---
7

CEMITA | MEXICO

This comfort-centric sandwich from Mexico is trending due to its luscious layers of flavor and texture. The original generally stars a breaded cutlet on a tender bun with avocado, Oaxaca cheese, tomato, lettuce, mayonnaise, chipotle and Mexican herb papalo.
Try This >
Eggplant Cemita: Crispy fried eggplant + tomatillo guacamole + pepper Jack + pickled red onions + toasted sesame soft bun
Short Rib Cemita: Braised beef short rib + avocado slices + Oaxaca cheese strings + salsa roja + toasted sesame soft bun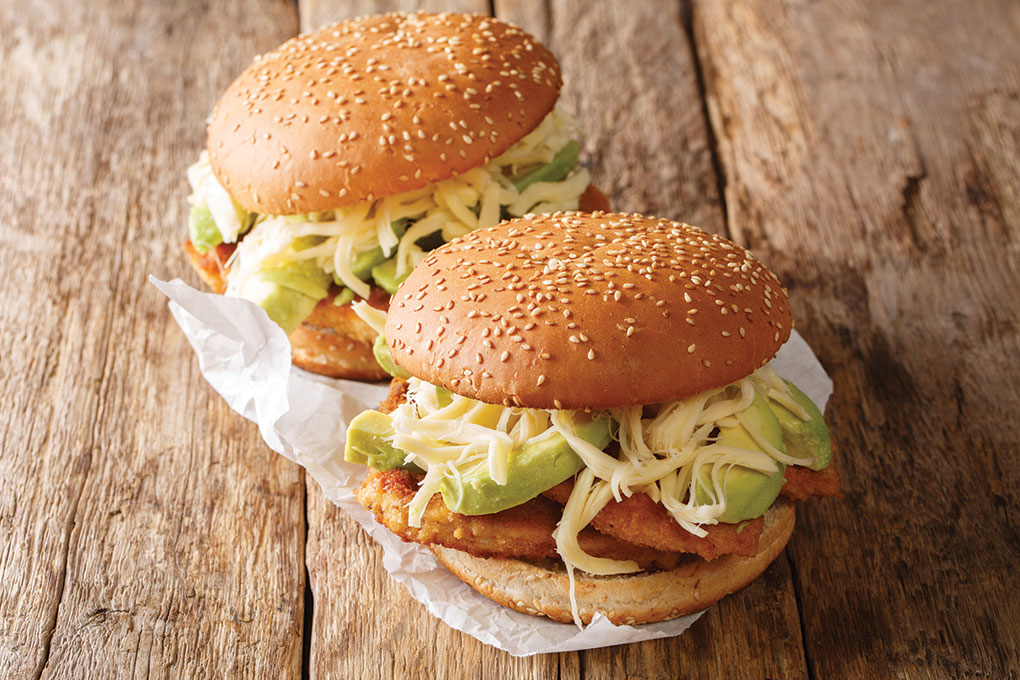 ---
8

PIADA | ITALY

This Italian flatbread street food sandwich personifies elegant simplicity. Operators can feature fresh flavors and seasonal builds via limited-time offerings, incorporating both Italian and global flavors. Market a lighter meal option for guests seeking flexitarian menu options.
Try This >
Chicken Piada: Rosemary flatbread + pulled rotisserie chicken + buffalo mozzarella slices + roasted tomato slices + basil pesto
Spanish Piadina: Ciabatta flatbread + shaved Serrano ham + shaved Asiago cheese + arugula + romesco sauce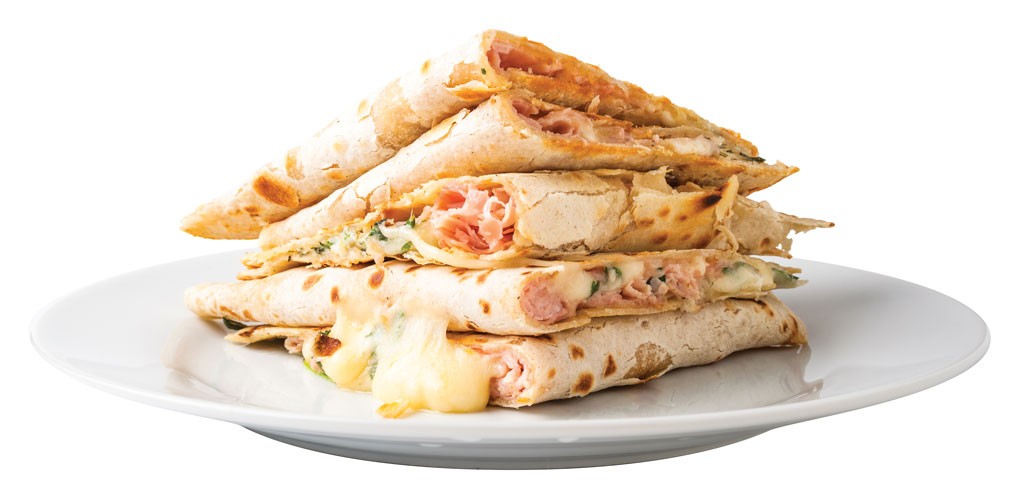 ---
9

MALLORCA | PUERTO RICO

This iconic and visually appealing Puerto Rican flavor bomb delivers a complex sweet-savory flavor, similar to an amplified Monte Cristo. Feature authentic pan de Mallorca (a must) and then have fun upgrading the classic ham-and-cheese filling.
Try This >
Boricuan Sunrise Cristo: Griddled shaved Virginia ham + aged cheddar cheese slice + soft-scrambled eggs + sweet Mallorca roll
Caribbean Pimento Cristo: Slow-roasted pork loin slices + pimento cheese + sweet Mallorca roll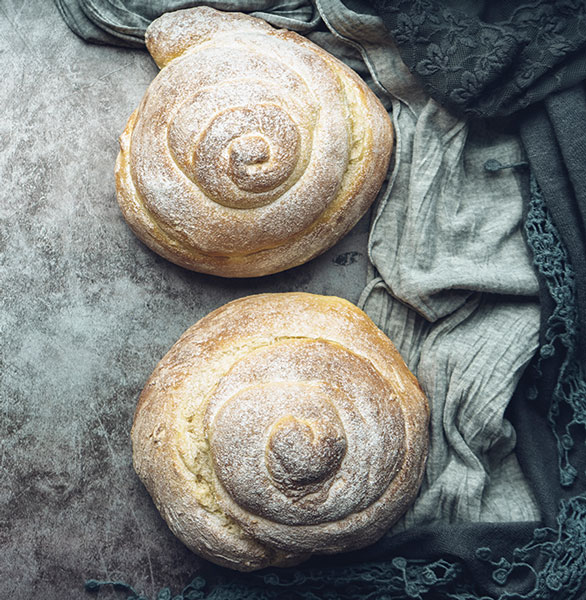 ---
10

CHORIPÁN | ARGENTINA

Fans of flavor-packed spiced meat (in this case chorizo) will fall in love with this South American street food sandwich. The flavor trio is comprised of hot sausage, acidic chimichurri and crusty bread. Its simplicity serves up ease of execution.
Try This >
Choripán Chimi: Grilled (split) chorizo sausage link + pico de gallo + classic chimichurri + crusty bread roll
Loaded Choripán: Seared plant-based sausage chunks + fried egg + walnut chimichurri + baguette wedge