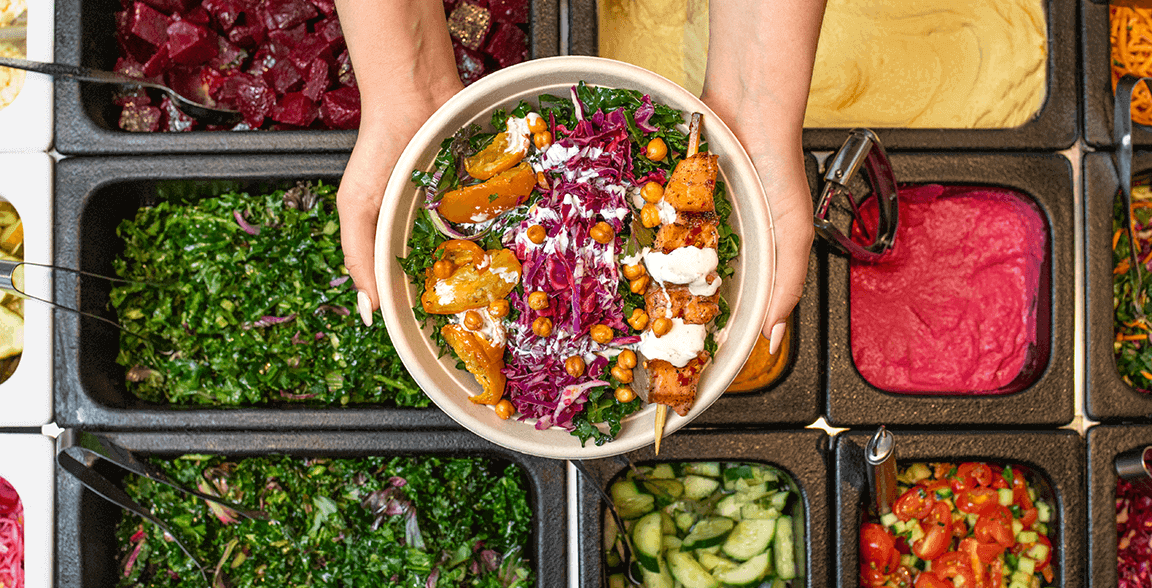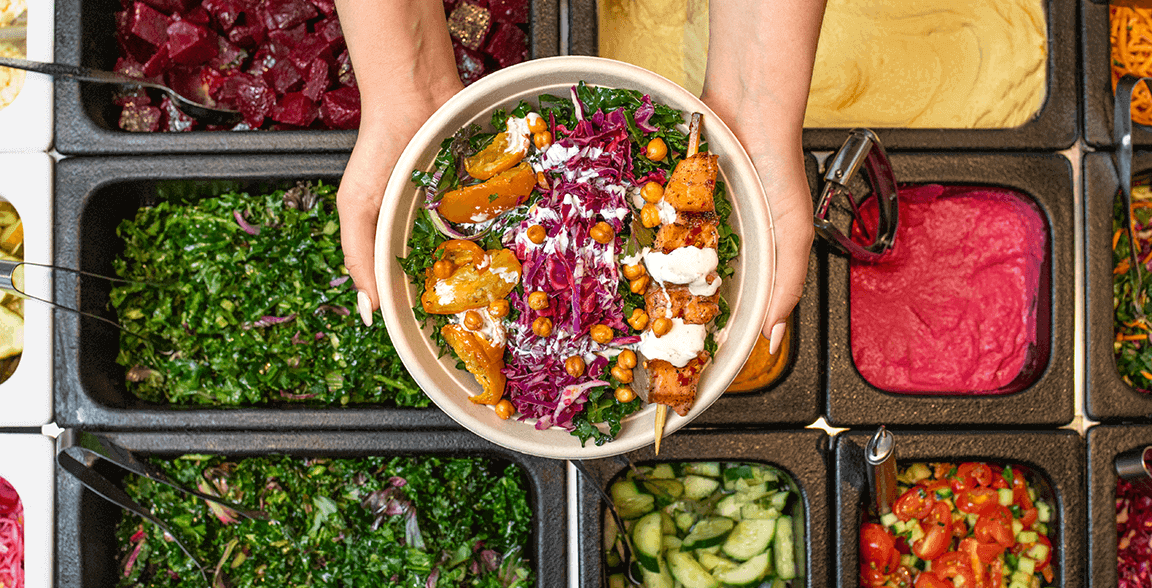 By Flavor & The Menu
August 17, 2022
Concepts evolve their flavor narratives through the years to keep up with the times and stay on top of menu trends, understanding that these narratives are critical in defining a restaurant's brand for the consumer. Fifteen years ago, Rōti positioned itself in the marketplace as a modern Mediterranean fast casual and has evolved from there, says Leyla Wheelhouse, culinary director.
"In defining who we are now, coming out of COVID, our numbers tell us that 80 percent of the items we produce—these amazing build-your-own bowls and chef-curated bowls—are plant-based. That connects to our deeper food philosophy around Mediterranean cuisine, which is about health and wellness. The goal with our LTOs is to explore this more and release products in their seasons, as we are heavily plant-based, and to connect to other values of the Mediterranean diet, which is robust in healthy proteins and fats, non-altered foods and clean eating," she says.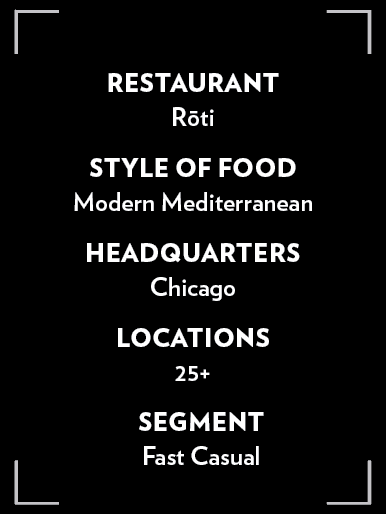 Rōti hits high marks in modern flavor building. "We're focusing on the amazing char grill and seasonings, along with our special sauces and spices that define us," she says. These include sharp and fiery green s'chug; tangy and earthy amba; zesty and herbaceous dill yogurt; smoky and sweet roasted red pepper sauce and creamy and pungent garlic sauce. "I believe our sauces represent a language that is unique to us," says Wheelhouse. "We want to ensure that our guests learn the language of what these flavors mean—the aroma, the experience, the texture. Our LTO program facilitates the understanding of this language."
Rōti cleverly uses its LTO program to highlight its signature ingredients, drawing focus to their specialness and crystallizing the narrative of the brand. "Maybe it's something as simple as reintroducing extra-virgin olive oil on the line," says Wheelhouse. "It's about making sure that we identify the ingredients that are unprocessed, unfiltered and that singularly represent the Mediterranean diet. They're honest, clean and pure and simple, messaging the greater meaning of our value to the customer."
The Salmon on Greens bowl demonstrates Rōti's LTO philosophy. Bright with rainbow colors and rich with wholesome goodness, it features a bed of lemon kale, marinated purple cabbage, roasted golden tomatoes, garlic sauce, crispy chickpeas and a kebab of grilled salmon. "We're deep into R&D now for our upcoming LTOs and ideally will release new ones every three to four months," says Wheelhouse. "Another exciting part of our LTO strategy is that we are striving to be a zero-waste kitchen and upcycle as much as we can. We'll be messaging those efforts through our LTOs in the future."