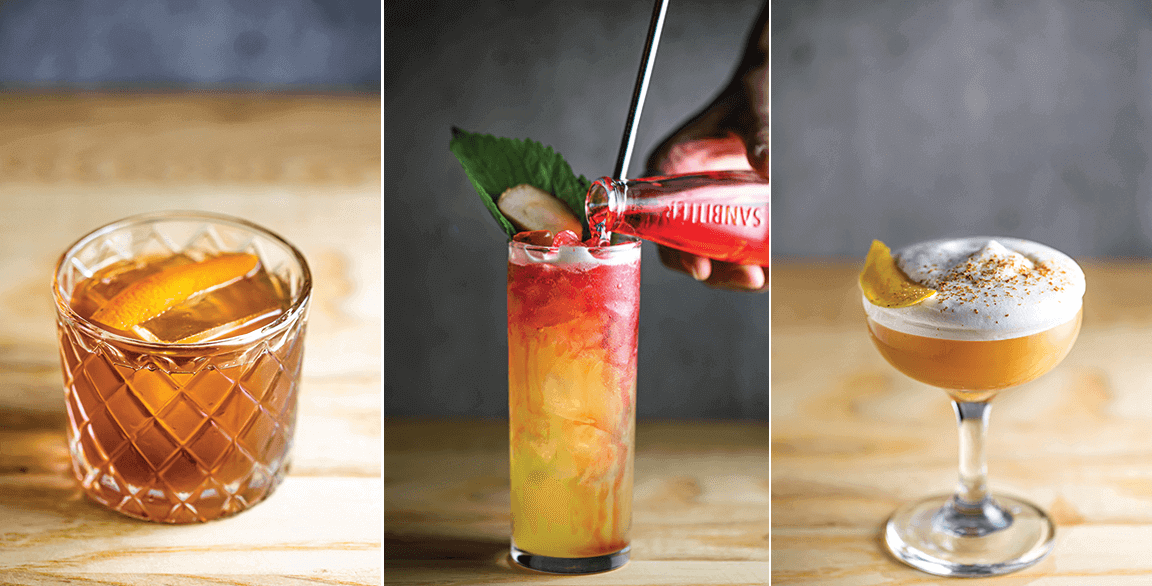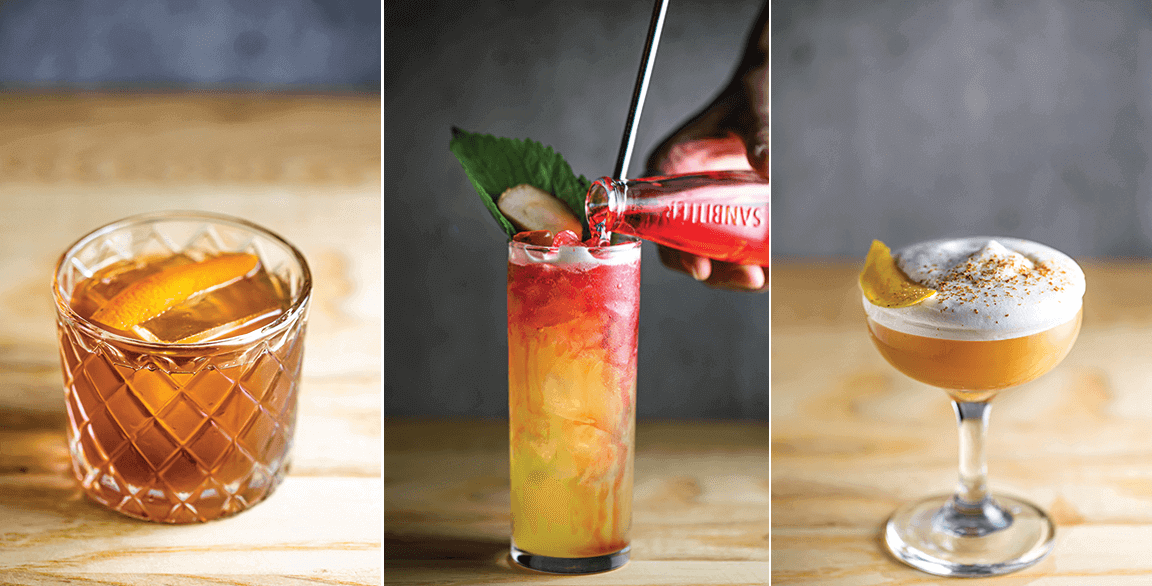 The growth of nonalcoholic beverages across foodservice concepts can be credited to two powerful drivers: an enthusiastic consumer base eager for exciting flavor experiences and a consumer base that puts high value on consumables that improve well-being. In the beverage world, both of those target markets are big and share many crossover ingredients, happily, making the opportunity significant by hitting multiple need states.
Savvy beverage developers are using modern approaches to make their offerings stand out. They're calling on bright, natural colors, fun infusions, bold hybrids, striking layering techniques, craveable textural play and comforting twists. Most importantly, they're becoming expert storytellers, sharing these highly visual beverages on social media to help define their brands for younger generations, hooking them with refreshing drinks and converting consumers into evangelists through meaningful emotional connections.
Thoughtful, flavor-forward ingredients that meet a wish list of flavor thrills and/or wellness benefits are table stakes in the nonalcoholic beverage game. Operators are rising to the challenge, upping the ante and calling the bet with flavorful concoctions. Here, we present 10 areas prime for beverage exploration and play.
1
Sparkling
As consumers become more experience-driven in their beverage expectations, effervescence offers dimension when added to trend-forward drinks. Serve enhanced flavor complexity that delights with carbonation, along with lower sugar and intriguing inclusions, for a refreshing option.
TRY THIS
Almond-Strawberry Sparkler: Sparkling lime water + orgeat + strawberry purée
Mandarin-Coffee Soda: Club soda + vanilla cold-brew coffee + mandarin orange juice
MENU SIGHTING
White Dragon: Lychee, mint and sparkling green tea
—O-Ku, based in Charleston, S.C.
2
ZERO-PROOF COCKTAILS
Beverage menus continue to allocate more space to impactful non-alc cocktails. With thoughtful flavor approaches top of mind, the complexity of a zero-proof cocktail can meet customer need states for a social, creative, booze-free experience.
TRY THIS
Non-Alc Wine-Berry Refresher:Hibiscus tea + ginger syrup + fresh raspberries + ice + zero-proof red wine float
Spiced Pineapple Zero-Proof Margarita: Zero-proof tequila + Key lime juice + charred pineapple syrup + Serrano pepper slice
MENU SIGHTING
Straight From the Fire: Roasted corn tea, smoked maple syrup, cooked grape must, The Bitter Housewife Bull Run barrel-aged bitters, fresh sage and orange peel
—Suckerpunch, Portland, Ore
3
NEW PLANT "MILKS"
Dairy-free beverages continue to grow in popularity as more consumers turn to plant-based options that align with their lifestyle choices. Leverage this trend by going beyond almond and oat bases and explore introductions that feature less-conventional milk alternatives. Look, for example, to potato, cashew, hemp seed, pea or banana blends.
TRY THIS
Big Blue: Potato "milk" + blueberry purée + blueberry honey + lavender
Tamarind "Milk" Fresca: Cashew "milk" + tamarind syrup + lime juice
MENU SIGHTING
Strawberry Mylkshake: Hemp mylk, banana, strawberry, hemp seed and vanilla
—JuiceLand, based in Austin, Texas
4
AMPLIFIED BREAKFAST JUICE
Juice is perfectly primed to break from its traditional morning norms, ready to match the excitement enjoyed by specialty coffees. Tropical mixes place colorful juices front and center as an adventurous, amped-up comfort option for patrons craving an a.m. refresher.
TRY THIS
Morning Deluxe: Orange-guava-passionfruit juice + small-chopped peaches + vanilla oat foam topper
Morning Juice Slushy: Pineapple-orange-mango juice + ginger green tea + ice + condensed milk swirl
MENU SIGHTING
Honey Bee: Grapefruit, turmeric, yuzu, Anjou pear, honey, bee pollen and almond blossom tea
—-The Butcher's Daughter, locations in New York and Los Angeles
5
TEXTURE
Texture and mouthfeel differentiate beverages, establishing premium cues that align with consumer preferences for experiential flavor. Operators can introduce the interplay of textures via modern inclusions, such as suspended bits of pulp, purées, fruit, seeds, chewy jellies and enhanced ice cubes.
TRY THIS
Brunch Sunrise Quencher: Coconut "milk" + mango nectar + red grape verjus swirl + Aleppo chile flakes + bullet ice
Maine Seaside Limeade: Housemade limeade + frozen cranberry-kelp cubes
MENU SIGHTING
Spring Fling: Seedlip Garden 108, house-infused coriander simple, lime, muddled snap pea, muddled cucumber slices and celery bitters
—Deluxe Bar & Grill, Seattle
6
FERMENTED BEVERAGES
As gut health becomes a bigger consumer priority, fermentation makes bigger headlines, moving beverages that feature fermented ingredients into the limelight. Blending mindful choices with distinctive flavors can help differentiate menus in this competitive space.
TRY THIS
Cocoa-Kefir Smoothie: Milk kefir + banana + dark cocoa powder + dates
Carrot Tepache: Pineapple tepache + carrot juice
MENU SIGHTING
Proxies, 'Nightshade': Sangiovese grapes, cherry, sun-dried tomato vinegar and rooibos
—Lyla Lila, Atlanta
7
GOING GLOBAL
Use of spices and intriguing ingredients from the global pantry can drive flavor curiosity, inducing trial of new beverage offerings. Be sure to load these with sensory appeal, infusing memorable heating/cooling effects along with visual aesthetics and robust flavors.
TRY THIS
Pandan Shaker: Coconut cream + pandan + green apple juice + lemongrass syrup
Masala Lemonade: Housemade lemonade + masala spice blend + fresh mint sprig
MENU SIGHTING
Rain Priest (agua fresca): Watermelon, chipotle and mint
—Kachina Cantina, Denver
8
"SNACKS"
A rise in between-meal snack beverages confirms the evolution of menus seeking to serve the active lifestyle habits of consumers throughout the day. Small-format, fuel-up beverages are well-positioned to deliver delicious on-the-go convenience.
TRY THIS
Mini Butternut Shake Snacker: Vanilla almond "milk" + orange juice + roasted butternut purée + cinnamon + clove
Mini Coffee Snack Sipper: Oat "milk" + espresso + hazelnut-chocolate spread + Greek yogurt
MENU SIGHTING
Super Seed: Strawberries, cherries, beets, CP apple juice, peanut butter, flax seeds, chia seeds, pumpkin seeds, hemp seeds and pea protein
—E+Rose, Nashville, Tenn.
9
SMOKE
Raise the beverage bar with smoke, leaning on it as a high-impact flavoring with unexpected subtleties that impart a sense of adventure. Paired with sweet flavors, smoke-enhanced beverages deliver big on craveability.
TRY THIS
The Vermonter: Ginger beer + fresh apple cider + smoked maple whipped cream
Southern Blossom: Dry hopped sweet tea + peach nectar + smoked ice cubes
MENU SIGHTING
Forestier: Wilderton Earthen, The Pathfinder, apple, sultana, walnut, honey and madrona-smoked salt
—L'Oursin, Seattle
10
FUNCTIONAL HYBRIDS
Natural, better-for-you beverages present opportunities to connect with consumers who prize health benefits. Enhanced-function beverages promising improved mental clarity, boosted immunity or support for physical agility are certain to hit that purchase-intent sweet spot. Look to water, coffee and tea as ideal delivery vehicles to pair with a wide range of ingredients.
TRY THIS
Prickly Intellect: Coconut water + prickly pear-lime + ashwagandha
Procha Chiller: Pea protein + chilled vanilla-matcha latte + pink Himalayan salt
MENU SIGHTING
Golden Girl (by Vic Tovar): Spicy ginger, turmeric, cayenne, honey and collagen peptides
—The Crest, Columbus, Ohio