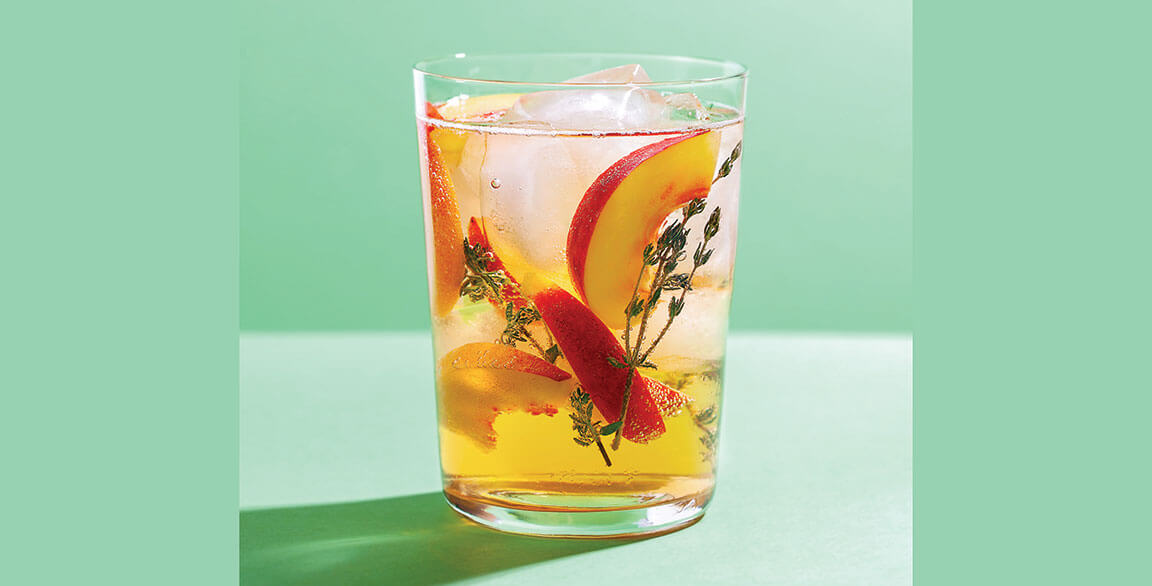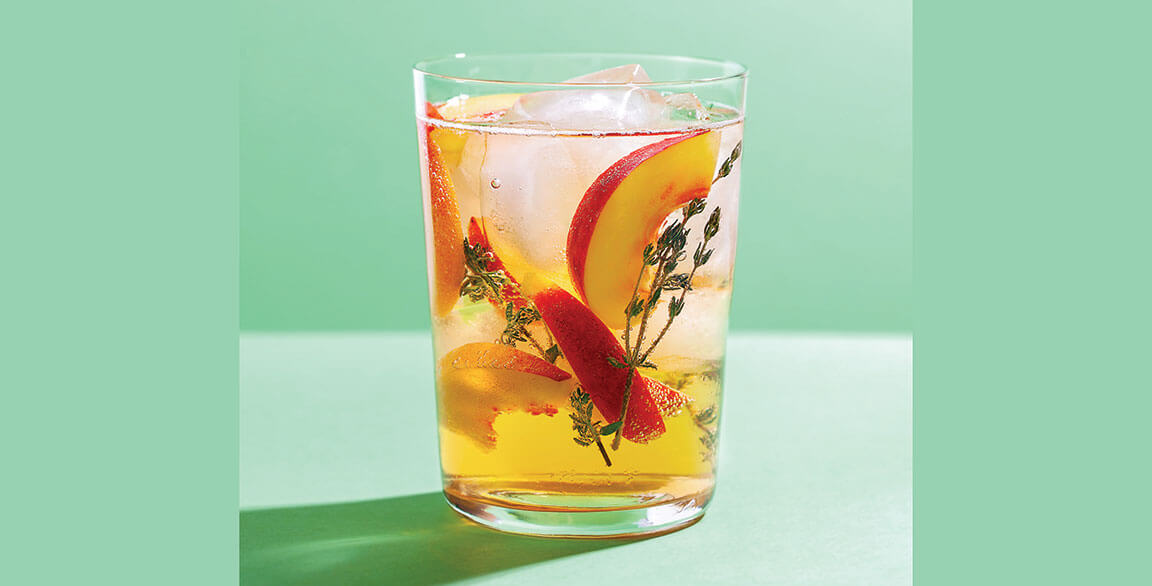 The tumultuous events of the past year are having a significant impact on consumer beverage choices. Even though refreshment and flavor will always drive their decision-making, today's customers also want drinks that make them feel happy, boost wellness, reduce stress and energize their mindset. Operators can leverage nonalcoholic beverages to holistically support this shift to immunity and mental health benefits.
In fact, given the assurance that consumables featuring beneficial "boosts" are skyrocketing in popularity, focusing non-alc R&D in this realm is a smart move. Such drinks present an ideal platform for initiating a low-key approach to getting the most from this new consumer landscape. They provide an array of trend touchpoints for operators to communicate: unique flavor experiences, global adventure, nourishing infusions, sensory appeal, new nostalgia, welcoming comfort and much-needed reward.
Incorporating these elements into menu development is a way to shape modern beverage experiences, tailoring them to evolving lifestyles. What follows are 10 non-alc beverage categories designed to help operators set the mood.
1

Floral Bouquets

Fragrant florals add an instant pop of elegance to beverages. Pairing a citrus (or other popular fruit) flavor with a more unusual floral note will temper the unknown with the familiar. Unique and inviting flavor combinations like these can provide intriguing additions alongside an operation's core offerings.
Try This >
Strawberry-Rose Spritz: Strawberries + rose water + sparkling water
Cherry Blossom Affogato: Warm matcha + cherry blossom gelato + raspberry syrup drizzle
2

Immunity Boosters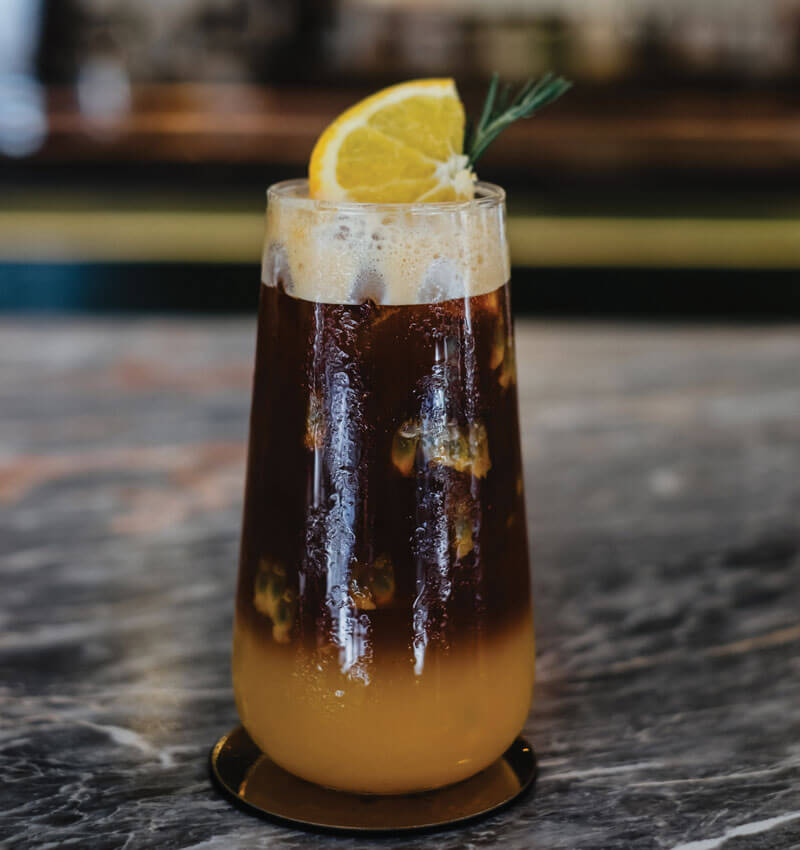 This year's health-focused trend has renewed interest in feel-better beverages that deliver "sippable immunity." As personal well-being continues to become a higher priority, consumers will look to beverages as another key source to complement emerging lifestyles.
Try This >
Immunity Booster Smoothie: Elderberry syrup + blueberries + banana + almond "milk" + ice
Purple Kiss: Pomegranate-apple juice + whipped açerola (powder) cream
3

Pop Of Color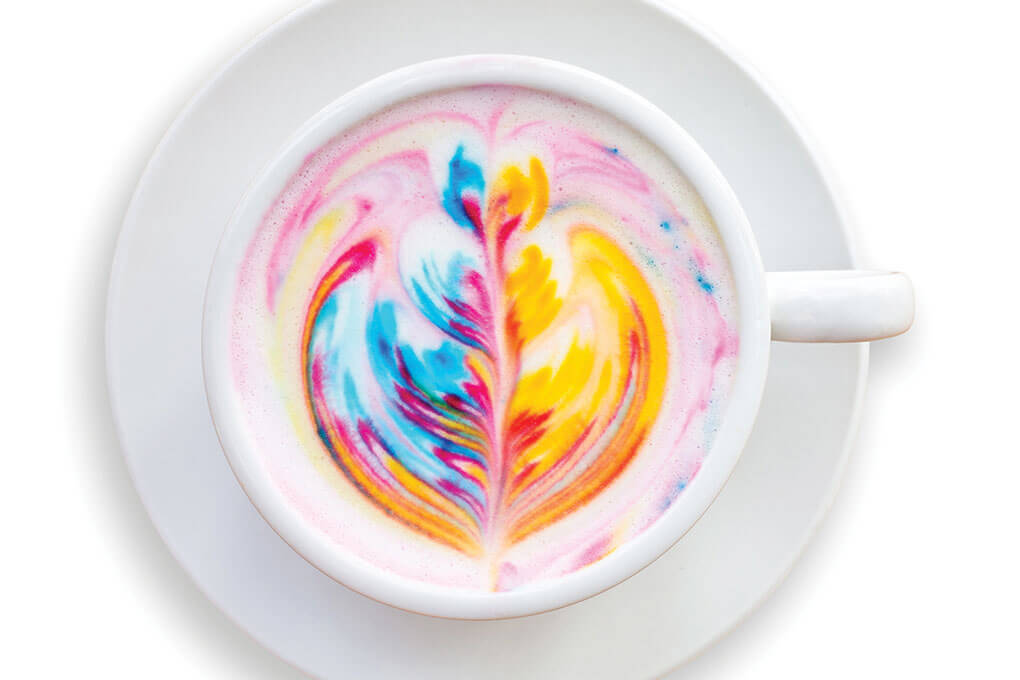 Consumers who experiment with flavor tend to be more willing to experiment with color. Use vibrant hues to boost flavor perception and consequentially increase purchase intent. Quality beverage art has become a colorful and delicious sensory aspect of the overall flavor experience.
Try This >
Rainbow Latte: Blonde espresso + vanilla syrup + steamed milk + swirled plant-based rainbow colors
Celebration Blast: Layers of pink dragon fruit-oat "milk" smoothie + Blue Majik-coconut "milk" smoothie + whipped cold foam + confetti sprinkles topper
4

Fruity Coffee & Tea

The longstanding familiarity of coffee and tea works in favor of forward-leaning menu innovation. A fruity application can take these drinks from conventional standards into cross-category premiums. Develop feel-good infusions that delight palates.
Try This >
Scarlet Peach Cooler: Nitro hibiscus tea + peach purée + ice
Chilled Cascara Blast: Cold-brew cascara + green coffee extract + guava juice + mango purée + ice
5

Tropical Touches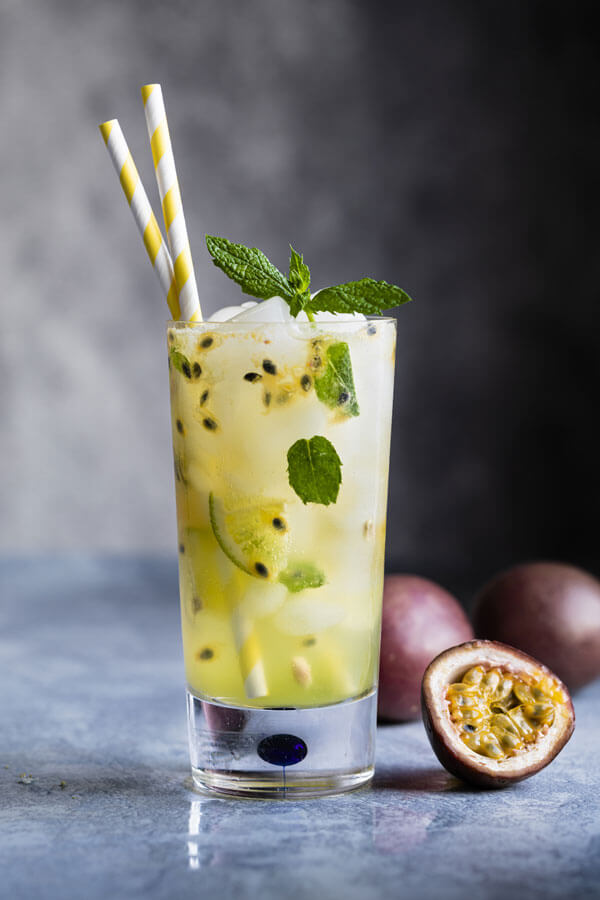 Tropical flavors continue to dominate beverage development efforts aimed at young adults. The flavor profile captures consumer interest in the exotic, while providing light refreshment. Feature tropical flair in less-predictable combinations to attract customers craving new taste experiences.
Try This >
Soursop Milk Punch: Soursop pulp + coconut milk + lime juice + brown sugar + cardamom
Passionate-Berry Mojito: Passionfruit syrup + whole blackberries + fresh mint leaves + lime juice + club soda
6

Vietnamese Coffee Drinks

Consumers gravitate to strong coffee juxtaposed with creamy-custardy, rich and sweet ingredients, driving the appeal of Vietnamese iced coffee, iced coconut coffee and hot egg coffee (a meringue-like drink made with sweetened condensed milk beaten with egg yolk that's slowly poured into espresso).
Try This >
Coconut Coffee: Strong coffee + condensed milk and coconut cream (blended together) + ice
Egg Coffee: Strong coffee + whipped egg yolk/condensed milk + cocoa dusting
7

Functional Lemonade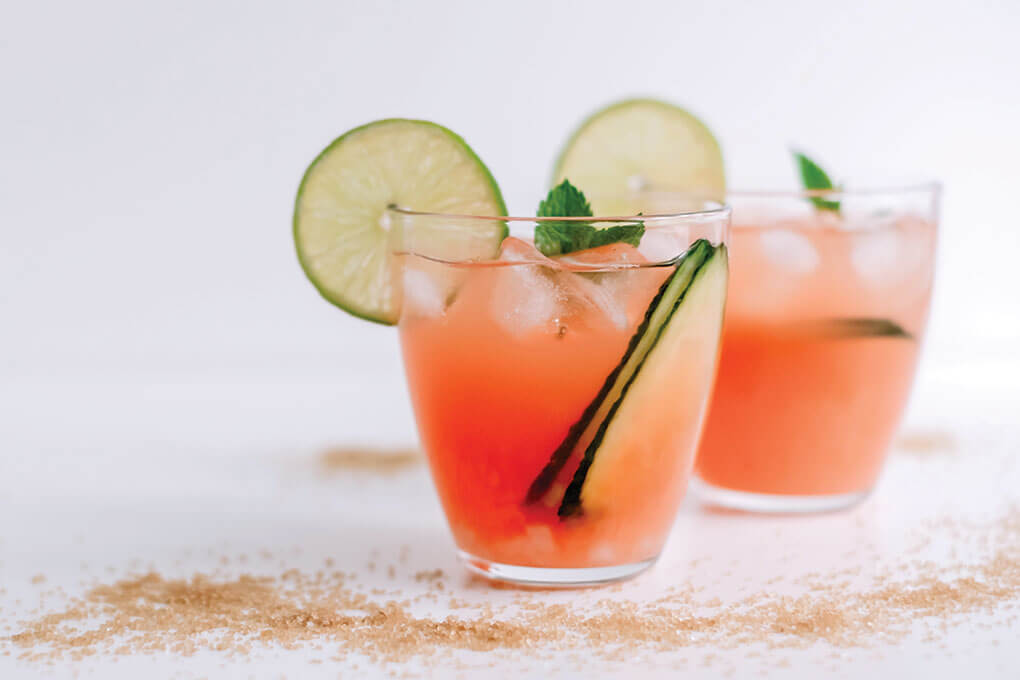 Operators are increasingly looking to add functionality to their beverage lineup. The mainstream acceptance of lemonade makes it a prime host for incorporating adaptogens, botanicals and next-generation citrus. "Mindful" lemonade can deliver the sweet spot intersection of function and flavor.
Try This >
Tulsi Lemonade: Yuzu/orange lemonade + tulsi basil leaves + guayusa tea
Sparkling Grapefruit Refresher: Sparkling pink grapefruit lemonade + ginger-lavender simple syrup
8

Veg-Centric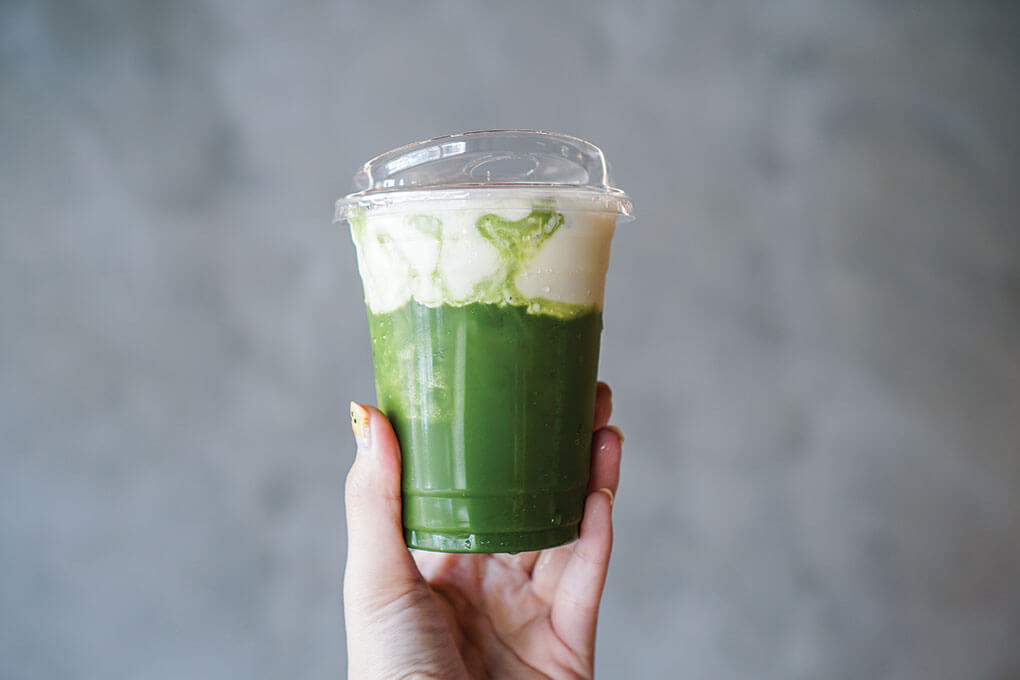 Savory, balanced beverages are bringing health and wellness profiles into mainstream tastes, further expanding plant-based fare. Vegetable juices and creative vegetable-fruit blends are wonderful vehicles to address the consumer demand for less sugar, without sacrificing flavor.
Try This >
Garden Bellini: Tomato juice + watermelon juice + sparkling white grape juice + lime wedge
Summer Sipper: Filtered water + thin cucumber slices + thin tri-color carrot slices + grapefruit slices + rosemary sprig
9

Plant Protein

Increased consumer demand for plant protein presents a natural opportunity within the beverage space to offer targeted avenues that appeal to multiple generational preferences. Protein drinks can be positioned in different ways as providing sustenance, fitness, energy or general wellness.
Try This >
'Bucha-Berry Smoothie: Pea protein + raspberry kombucha + beet powder + mixed berries + banana + honey
Mango Chia Fresca: Hydrated chia seeds + mango agua fresca
10

Dessert-Style

Drinks will tap into new areas of nostalgia following a pandemic-triggered consumer shift toward classic dessert flavors that signal instant comfort. Such indulgent drinks conjure happier times, fun food memories and some of the communal touchstones we've missed.
Try This >
Bread Pudding Milkshake: Vanilla milkshake + bread pudding bites + swirls of speculoos + whipped cream topper
Chocolate Dump Cake Shake: Layers of chocolate milkshake + chocolate pudding-dump cake spoonfuls + whipped cream topper