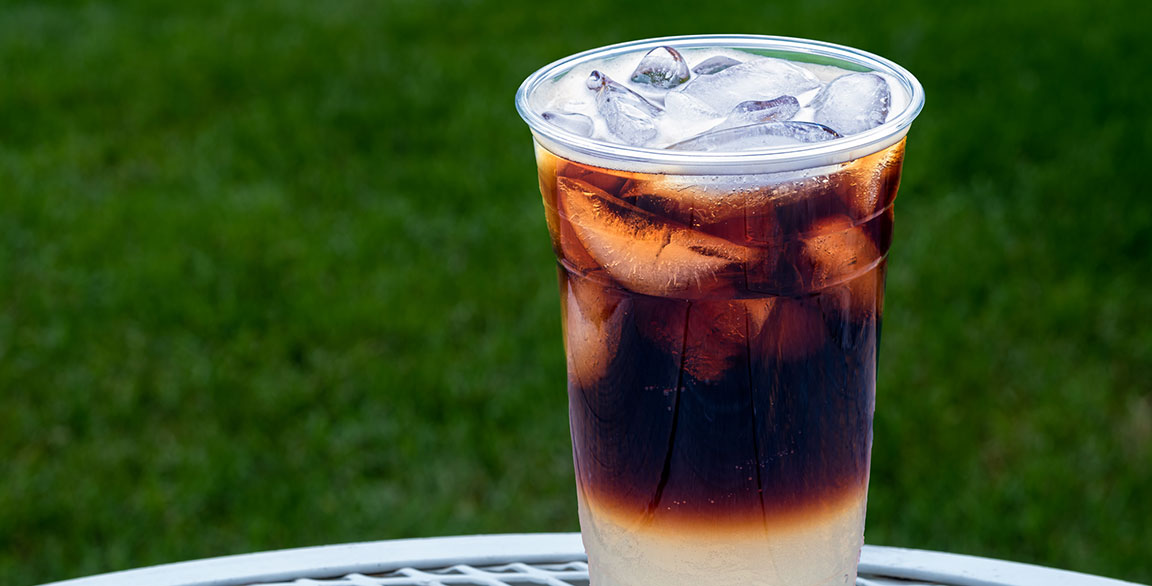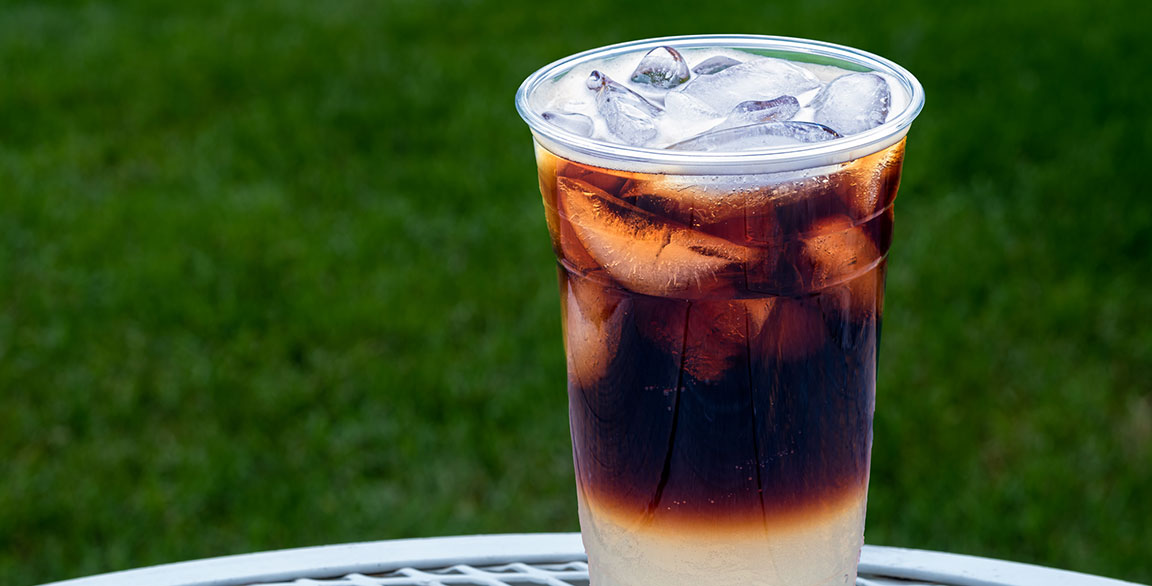 Flavor play is a welcome upgrade to classic lemonade, delighting consumers with colorful, creative, delicious additions that still promise thirst-quenching refreshment. Lemonade can host a number of trending ingredients, perking up non-alc menus with a a splash of tamarind or coconut, or a raft of tapioca pearls. Take a look at three ways that operators are putting a spin on lemonade in surprising, fun ways.
Boba-fied
Boba, or tapioca pearls, are finding their way into lemonade-based drinks or tea-based drinks enhanced with lemonade. Their addition is squarely aimed at the younger consumer. Juicy balls of flavor, from blueberry to passionfruit, introduce texture and fun.
Cherry Boba Frozen Lemonade with pink boba at the bottom, frozen lemonade in the middle, and cherry-flavored slushy on top
Wetzel's Pretzels, based in Pasadena, Calif.
Galaxy Lemonade Bubble Tea
Tiny Bubbles Tea Bar, two locations in Georgia
Lemonade Boba Tea (iced or blended)
Boba Tree Washington, Vancouver, Wash.
Frozade: Pink lemonade or black cherry-infused pink lemonade topped with blueberry boba
Lemonade, based in Denver
Giving the Shandy a Jolt
A shandy is, of course, that British import perfect for a summer day that features lager and lemon-lime soda, referred to as lemonade in the U.K. In the U.S., the shandy often sees American lemonade as the mixer. Creative development in the beverage space today sees the coffee category borrowing the term, mixing up creative, refreshing specialty coffee drinks with lemonade as the unexpected star.
Cold Press Shandy: Cold-pressed coffee mixed with lemonade
Caribou Coffee, based in Minneapolis
Cold Brew Lavender Shandy: Cold brew coffee with lemonade infused with lavender
Anchor Coffee House, Blaine, Minn.
Cold Brew Shandy: Cold brew coffee and lemonade
Dunkin' Donuts (testing in Mass. Locations)
Intriguing Flavor Combinations
As consumers continue to seek out exciting flavors in the nonalcoholic beverage world, creating unexpected, but tempting combinations in a safe format like lemonade is a smart strategy. With the beverage as this fast casual's name, Lemonade, a Modern Restaurant Group concept, continually showcases trend-forward flavors in its rotation of lemonade offerings. A few examples include: watermelon and rosemary; cucumber and mint; and makrut lime and coconut. Other trending flavors like tamarind, elderflower and bell pepper promise a signature lemonade experience.
Bell Pepper Lemonade: Fresh red bell pepper juice, lemon, organic agave, chile tincture
Saxon & Parole, New York
Garden Palmer with elderflower lemonade
Familiars Vegan Coffee Shop, Brooklyn, N.Y.
Strawberry-tamarind Lemonade: Fresh-squeezed lemonade, tamarind and strawberries
Cactus Southwest Kitchen + Bar, based in Tacoma, Wash.
FEATURED RECIPE
GET THE RECIPE FOR SMOKIN' GREEK CHICKEN WINGS