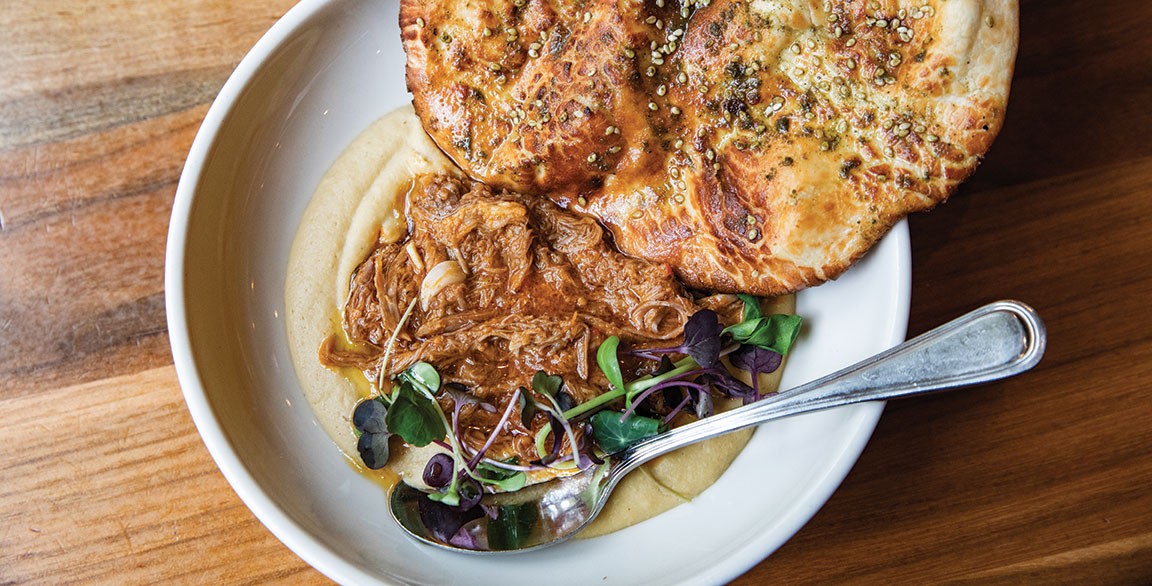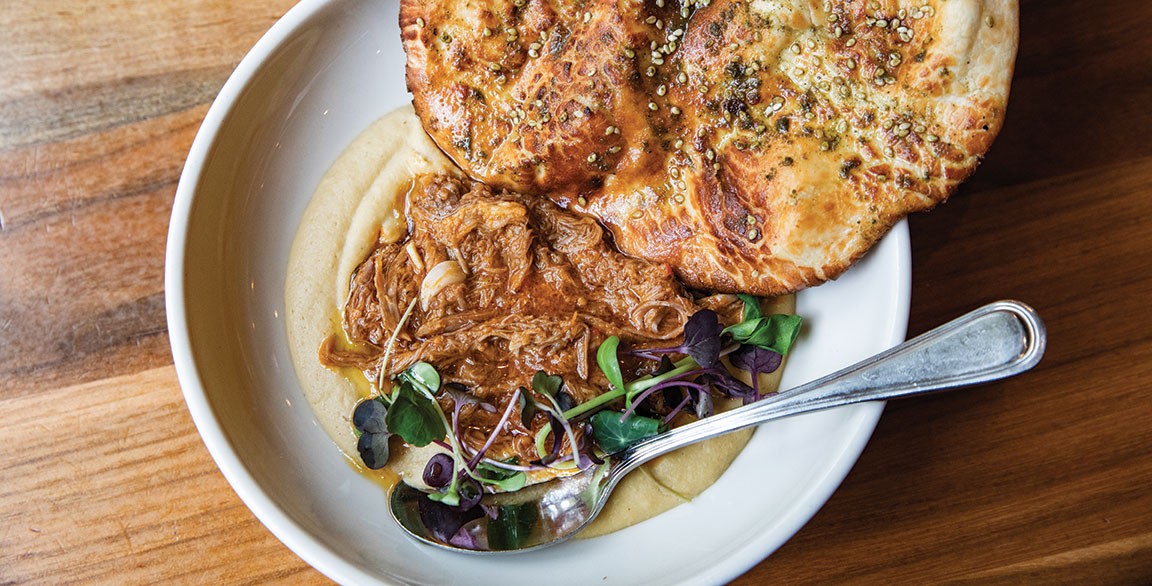 By Flavor & The Menu
November 23, 2020
With hummus now a common menu sighting, chefs are extending its reach as a platform for differentiated options. Aba, a Mediterranean concept from Chicago-based Lettuce Entertain You Enterprises, offers a perfect case study.
At its location in Chicago and a newly opened site in Austin, Texas, Aba menus a classic hummus alongside a number of other distinct varieties, all housemade, including two meat-centric options: Lamb Ragu with braised lamb shoulder, chile paste, vinegar, garlic, cinnamon, tomato purée and harissa (pictured); and Crispy Short Rib with slow-braised chunks of meat flash-fried and tossed with caramelized onions and sherry beef jus, then topped with diced parsley stems.
Plant-forward options include an intriguing Spicy Sweet Corn with corn pudding, black lime and brown butter. Each hummus is served with housemade flatbread brushed with butter and seasoned with za'atar and sea salt.
"Hummus is a great vehicle for adding flavor because, although healthy, it can be rich. Because of this, we can add bigger flavors like braised meats or smoky garlic," says C.J. Jacobson, chef/partner. Hearty toppings like short rib and lamb ragu optimize hummus, opening it up as a platform for signature builds throughout the menu.