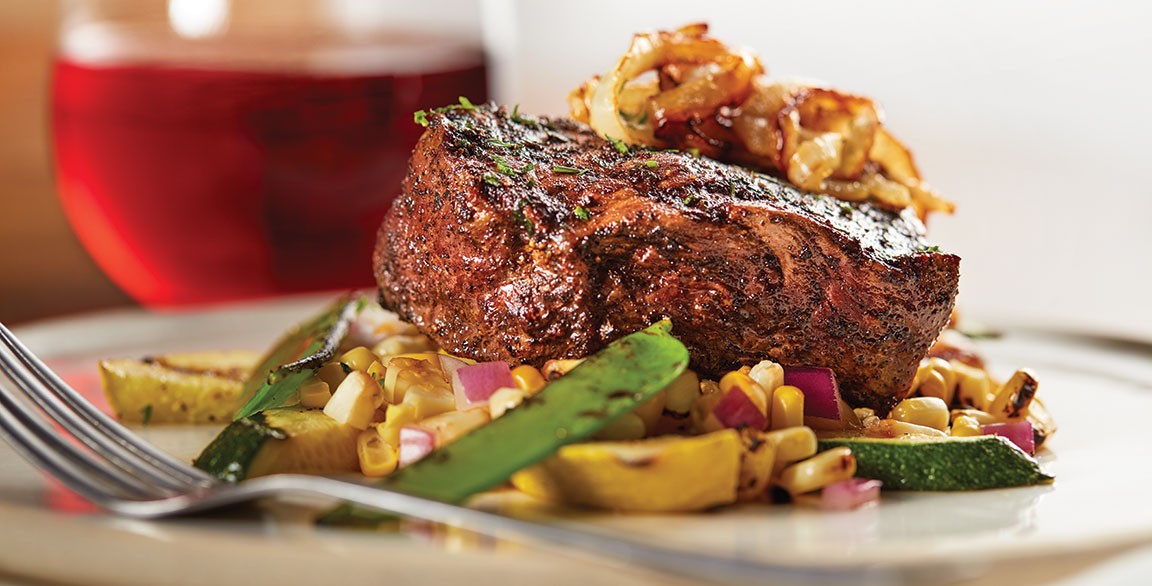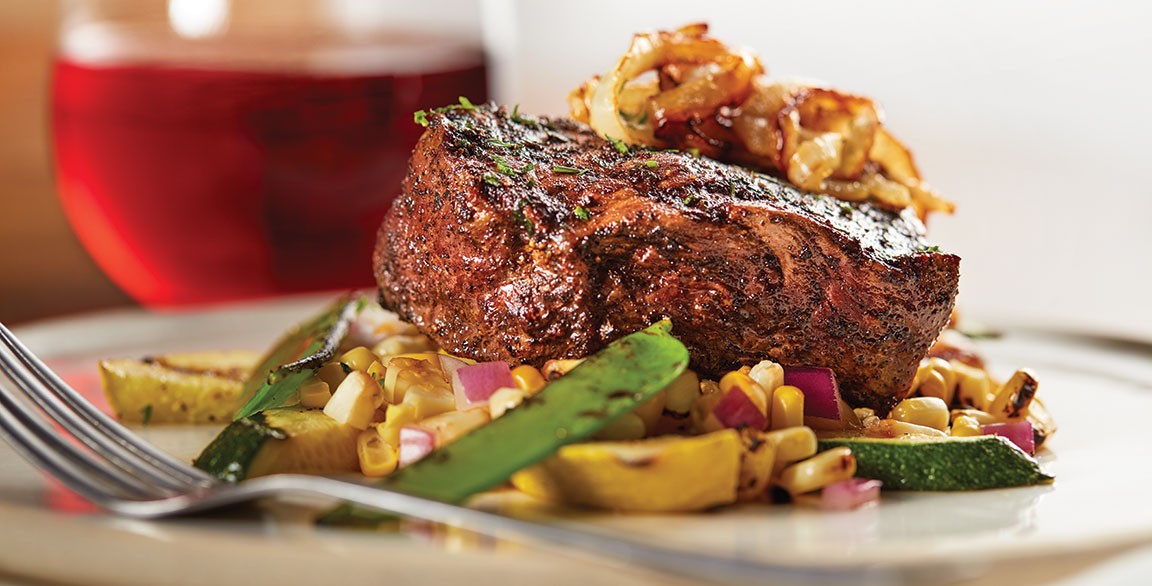 By Flavor & The Menu
November 23, 2020
Rena Frost is the chef/owner of Colleyville, Texas-based ReWard Restaurant Group, which boasts two steakhouse concepts, Mac's on Main and Mac's Bar & Grill. Both feature premium selections; the former menus classic American fare and the latter gives chophouse favorites Cajun and Southwestern spins.
Frost says her guests tend to lean toward the "adventuresome" side of flavors so differentiating her steakhouse offerings is important. With that in mind, Frost developed an Espresso Rubbed Steak with Mixed Seasonal Vegetables, a dinner entrée starring Australian grassfed strip steak. "Even with the rub, you are still able to taste the clean, beefy taste of the steak," she says. That cleanness of flavor is a marker of Aussie grassfed beef and signals both quality and provenance to today's diners.
Strip show
She chooses strip steak, a cut that stands up well to the assertive, savory-sweet-heat flavors in her espresso rub, which sees instant espresso powder, paprika, dark brown sugar, dry mustard, kosher salt, pepper, oregano, coriander and chile de árbol. She charbroils the steak, then balances the plate with an American Southwest array of roasted corn, yellow squash, zucchini, snow peas and red onion. "With the strong espresso-chile rub, I needed a side that would soften the bold flavor," says Frost.
I love to cook with the seaons, and we are in abundance of corn, snow peas and squash in the summer in Texas. The same steak pairs beautifully with fall and winter veggies later in the year. My guests usually like food that is a little more adventuresome than your average steak house; so this espresso rub not only really makes the Aussie grassfed beef shine, it gives the guests something they won't see on everyone else's menu.
Rena Frost, ReWard Restaurant Group, Texas