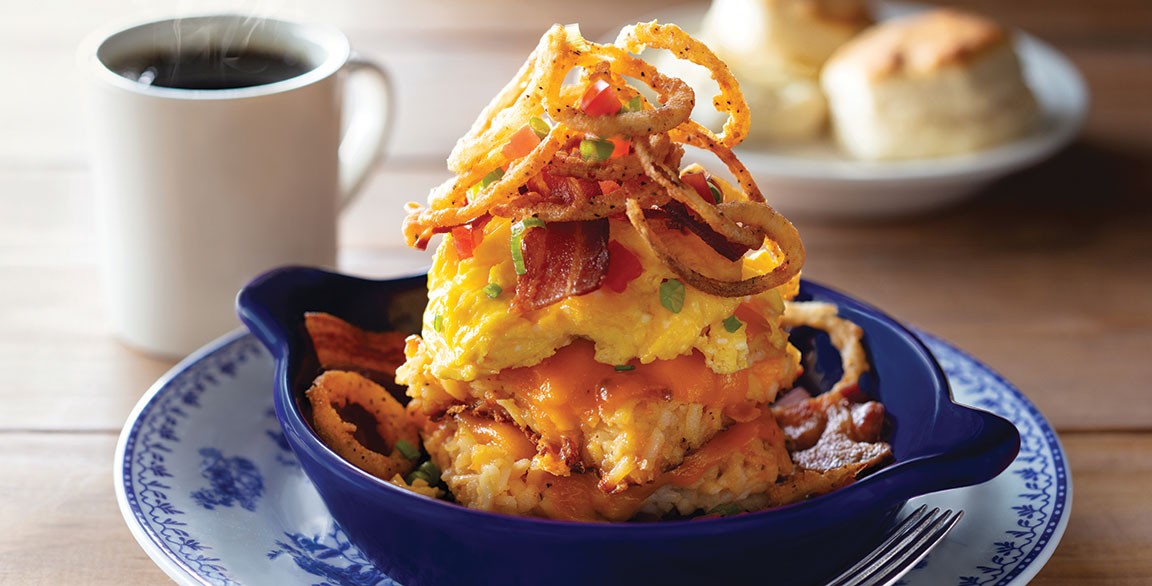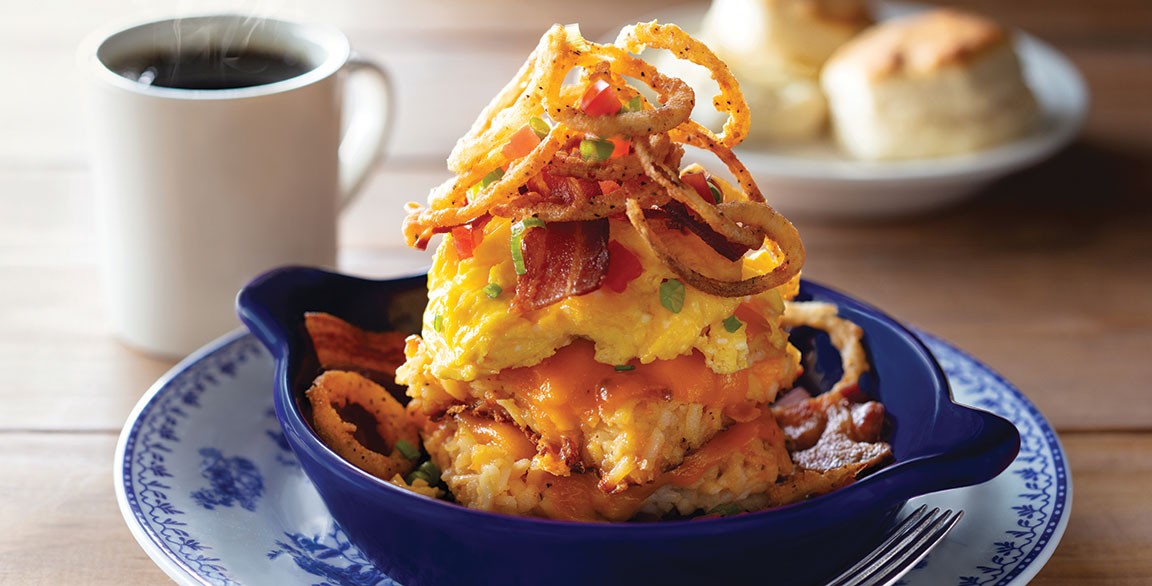 The onset of the pandemic pushed restaurant brands into quick thinking and forced swift changes. Streamlining menus and optimizing SKUs were among the first actions taken. But what might have been considered stopgaps have shifted into long-term strategies.
Nationwide, restaurant concepts took to heart the old adage of "never waste a crisis." They tightened their menus to deal with what was right in front of them, but they also took a reflective step back, looking inward, reconnecting with brand identity and reexamining standing protocols. Optimizing and streamlining tactics could make their menus stronger over the long run. This introspection has allowed restaurant brands to project forward with a clearer brand vision and a more efficient business model.
That idea about 'never wasting a crisis' helped us here because our guests were more forgiving about menu deletions.
Cammie Spillyards-Schaefer
Of course, SKU optimization and menu streamlining were not strategies born out of this particular crisis, but the pandemic drew them to center stage.
"Yes, optimizing and streamlining present an ongoing battle, particularly for chains," says Jeff Miller, founder and principal of Boston-based Cutting Edge Innovation (CEI), a foodservice strategy consultancy, and former VP of innovation/executive chef of Dunkin' Brands. "They could maybe get away with a large menu before, but the pandemic took away that wiggle room," he says.
In recent months, restaurant groups like Bloomin' Brands and Darden Restaurants have reported that the streamlining tactics they employed in the initial wake of the pandemic are now guiding their thinking going into 2021 and beyond.
Cammie Spillyards-Schaefer, VP of culinary and menu strategy with Cracker Barrel Old Country Store, based in Lebanon, Tenn., says that the chain was already on a streamlining path prior to COVID, but that the pandemic focused those efforts. "We were hard at work simplifying our menus to improve menu navigation, drive check average higher and make back-of-house execution easier," she says. "During the early days of COVID, we went to very simplified menus, then started stepping back up. That idea about 'never wasting a crisis' helped us here because our guests were more forgiving about menu deletions."
Leveraging that expectation for forgiveness was key, as Spillyards-Schaefer permanently deleted 10 items from this heritage brand's menu. During a period when brands were forced to strip down to nuts and bolts, Cracker Barrel not only cut out some dishes, but looked at the marketplace and how it could optimize its menu to fit the evolving needs of its customers and drive traffic.
Out of that reflection came fresh menu development.
"The Bacon n' Egg Hashbrown Casserole and Chicken Pot Pie are innovations for the menu using existing SKUs to provide new consumer news with minimal operational complexity," says Spillyards-Schaefer. "Our Pot Roast Supper includes new SKUs, but is an example of how we are still adding innovation to the menu while simplifying other areas."
The pandemic gave restaurants the space and the impetus to concentrate on these types of strategies. "Shrinking menus and optimizing SKUs were always available tactics to make things more profitable and efficient, but now more brands are using them as an opportunity to push the boundaries of what their brands can be," says Montina Filice, senior strategist with The Culinary Edge (TCE), a San Francisco-based culinary consultancy. The challenge, then, is for restaurants to tighten menus in a way that storyboards a clear narrative, meeting consumers where they are today and remaining operationally efficient.
You have to run a flexible and nimble pipeline. Pull up items faster if you need to, or change the way you position a new menu item.
Jeff Miller
What's the story?
Underpinning every good story is motivation, and the foodservice industry has a clear one here. Filice lays out today's imperative in tackling SKU optimization and menu tightening, given the new landscape: "Executing these strategies well simplifies operating platforms and logistics of procurement, frees up storage space, culls inventories, reduces food waste, helps efficiencies and builds negotiating power with suppliers for restaurants that are consolidating and talking to fewer vendors," she says.
Of course, brand narrative is a motivator in itself, and paring down menus can help shape that story. "Smaller menus show who you are. Consumers today are wanting to connect with restaurants that have a sense of self," says Filice. "They look for the personality behind the brand—a menu that is leaner and more focused on its flavor story will win out over the competition."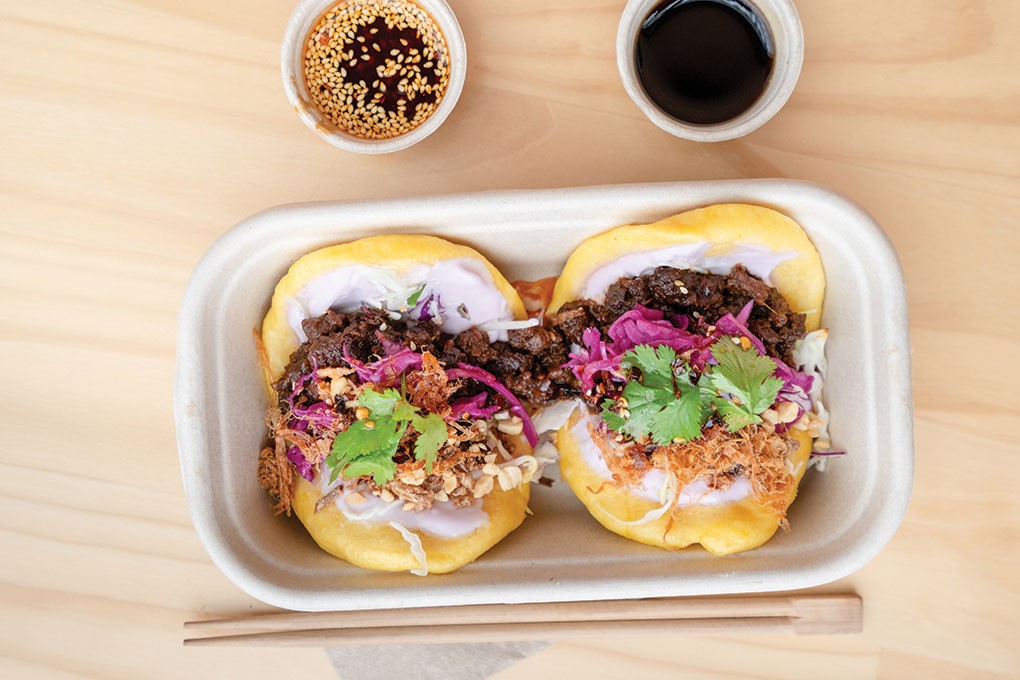 The level of SKU reduction and menu tightening varies from brand to brand, of course, but should be guided by the concept's differentiated flavor narrative. "Start with answering the need states of your customer," says Filice. "For example, do you have something for the heat seeker? Something for the adventurous diner? What will that look like and where else can you pull those specialty SKUs in so they're not single use, but in ways that don't seem forced or repetitive?"
Smaller menus show who you are. Consumers look for the personality behind the brand—a menu that is leaner and more focused on its flavor story
will win out over the competition.
Montina Filice
Tasty Trimmings
Food waste reduction is a big part of the conversation around menu optimization. It also plays a role in a larger dialogue about sustainability and transparency. The two can and should merge in strategies that allow operators to reduce waste in an effort to maximize efficiencies but get credit for
putting in place sound, eco-friendly, back-of-house practices.
"Look at creative ways of using typically discarded portions of ingredients, then activate your marketing team in getting that story told," says Chris Aquilino, a culinary consultant based in Charlotte, N.C. "This is part of tightening menus. It increases yields and gross profit margins." The root-to-stem movement and a focus on green practices are not new initiatives, but there's a renewed focus on them, given today's economic imperatives.
Using a full carrot, from top to bottom, is actually an example of hyper-focused SKU management. "Look at the anatomy of your produce and see how far you can go," says Aquilino, providing inspiration for its three distinct parts: the greens, roots and stems. "With the carrot, offer a beautiful veg-centric presentation of the whole carrot, roasted with the skin on; pickled carrot stems for an interesting condiment; and then utilizing the greens for a carrot-top pesto," he says.
Push this practice even further to develop different menu applications. "Do something unexpected with the pesto, like use it as a condiment for a grilled steak or as a pizza sauce." This strategy allows operators to offer a variety of inventive menu choices, which are crucial to success when trying to woo modern diners. "Ask yourself, 'How do you break down what people consider inedible, then make it delicious?'"
Building on the underutilized or "ugly delicious" plant-based movement, Aquilino offers creative solutions for celery root, as example: "Braise it in stock, break it apart and sear it on the flattop with herbs, then serve it as an entrée," he says. "It'll look really meaty and imperfect and interesting, and will open up a dialogue about how this food is going to function for you." It also might open up a discussion about your brand's root-to-stem initiatives, leaving a positive impression on the guest—along with a memorable flavor experience.
SKU-pendous examples
Knowing who your diner is and who else you're trying to attract clearly helps in SKU management and menu optimization. If you're a fried-chicken concept, heat seekers are aplenty, so limiting your pantry of spicy ingredients doesn't make a lot of sense. If you're a breakfast concept, however, cutting back might help edit your brand story nicely.
Starbird Chicken, a quick serve developed by TCE with five Northern California locations and one cloud-based kitchen, offers a great example. It strategically builds its brand story so the message is loud and clear to its fan base, while cleverly using distinctive flavor systems in more than one menu item. When looking at how Starbird answers need states, four out of six core sandwiches include a different heat element, from hot honey to gochujang.
Consumers are coming in for breakfast during the workweek with greater frequency than on the weekend. That was a surprise to us.
Jason Knoll
Its investment in the Nashville hot profile alone has paid dividends, with offerings in different categories sitting amongst the brand's top sellers. Each item is distinct enough that there's no menu fatigue for the Starbird guest, and each still delivers on the promise of a trending heat profile.
The Nashville HotBird is a fried chicken sandwich with slaw, dill pickles, Greek yogurt ranch and mayo.
The Nashville HotBird Taco adds pimento cheese and scallions to those ingredients and changes out the carrier from a bun to a corn or flour tortilla.
Most recently, Starbird added Nashville Hot Fries, showcasing a few of the flavor system's SKUs in another craveable format. The fries are tossed in Nashville hot seasoning, topped with pimento cheese, cheddar, Greek yogurt ranch and scallions, and then drizzled with signature Nashville hot oil.
Jason Knoll, VP of culinary with Another Broken Egg of America, based in Orlando, Fla., prides himself on his operation being SKU optimized and for aligning that optimization in a way that gives guests what they're coming in for. "In order for me to add a SKU, I need to take one away. I get excited about bringing new ones in, so it motivates me to figure out which ones I can eliminate," he says.
Like many chains during the recession a decade ago, this breakfast/lunch concept had already weathered a pretty significant cull, dropping from 100 menu items to just over 60. "We wanted to get down to a menu of dishes that we are known for and that we get credit for," says Knoll.
For example, they initially reduced the burger section from six options to four. Today, that's down to two. "The product mix didn't change and it's the same number in the sales mix—our customer isn't coming in for burgers, but we kept a few because we need that veto burger," he says.
Knoll continually sculpts his menu to express a less-convoluted narrative. He relies heavily on "seasonal selections" to balance SKU optimization and storytelling, or find what he calls "the numeric roadmap to success." That path has led to recent insights about consumer preferences, helping guide the way for flavor innovation.
In the comfort-food realm, we're looking at guest favorites from the past and we're reintroducing them. That's the safest route for us to begin 2021.
John Frick
The Brisket Benedict, a seasonal selection that has proven to be a big hit with guests, is getting closer to making gochujang a fully assimilated SKU, says Knoll. The Benedict stars a jalapeño-cheddar cornbread waffle topped with slow-cooked brisket, poached eggs, housemade hollandaise, gochujang and green onion.
On the menu, gochujang is listed as "spicy barbecue sauce," and guests are loving it. But if Knoll pulls in gochujang, something gets pushed out. "Sriracha will go," he says. "I'm seeing more desire for unique flavors. People are growing tired of the same go-tos. That tells us to keep innovating. Consumers are relying on us to give them these flavors." By replacing Sriracha with gochujang, he's staying optimized, bringing in a new flavor while keeping happy those guests who are seeking adventure and/or heat. As the pandemic drags on, sales of the Brisket Benedict are on the rise.
New flavor innovation doesn't mean Another Broken Egg Cafe is failing to deliver the familiarity of comfort. "You can't abandon flavor innovation, but you can't abandon comfort either. It just has to be great and it has to be unique," he says.
The Country-Fried Steak Benedict, which rolled out in August as a core menu item, serves as an ambassador of this philosophy: A breaded and peppered country-fried steak sits on an oversized biscuit topped with two over-medium eggs, redeye gravy, caramelized red onions and green onions.
The Path Ahead
Projecting consumer behavior and flavor preferences next year and beyond is more challenging than usual, but everyone shares that same disadvantage. Smart innovation keyed into efficient SKU management and optimized menus lays out the track for a competitive advantage.
"You have to run a flexible and nimble pipeline," says CEI's Miller. "Pull up items faster if you need to, or change the way you position a new menu item."
That positioning can bend according to what's tracking with consumers in general or what's tracking with your customers in particular. He uses butter coffee (also called bulletproof coffee) as an example—that trend-forward beverage made with brewed coffee, unsalted (often grass-fed) butter and medium-chain triglycerides (MCTs), which are an easily digestible type of fat with purported health benefits. "Position butter coffee toward the keto diet follower, if that message works when you bring it to market. Or shift that messaging to mindful indulgence, and talk up butter coffee's link to mental acuity and natural energy," says Miller. "Or you could pull it onto the menu as an item with a big flavor play and focus on that element."
Such flexibility bends the other way, too, when needed. "Move away from a new item and pull up a tried-and-true one for value positioning," he says. "The point is that brands have to keep innovating during this pandemic and keep that pipeline active."
John Frick, director of menu development of family restaurant chain Eat'n Park, is using those tactics going into 2021, staying rooted in familiar territory, but venturing a little further afield to keep things interesting. Based in Homestead, Pa., this legacy brand serves breakfast, lunch and dinner, and pre-COVID, that included salad bars and buffets.
"Those are not an option for now, which means we've lost some cross-utilization SKUs," says Frick, who has been with the restaurant for almost 30 years. "We had to cut so many menu items when we closed the dining rooms. Of course, the menus have been gradually going back up, but we won't run them at the same size they were before."
He cites staffing issues, SKU eliminations on the supply side and waste reduction among the reasons for tightening and optimizing their menus.
"In the comfort-food realm, we're looking at guest favorites from the past and we're reintroducing them," says Frick. "That's the safest route for us to begin 2021."
New menu items that maximize SKUs carry premium value for Eat'n Park: The Chicken Portobello Hoagie and the Chicken Portobello Salad both feature marinated baby portobello mushrooms, grilled chicken breast, mozzarella, red onion and tomatoes. The hoagie includes lettuce and balsamic mayo, while the salad brings in mixed greens, cucumber, croutons and a balsamic dressing.
"To bring them back, I made a few changes to how we build them to better fit with our other recipes, and we switched from full portobellos to baby bellos," he says. "We stayed true to the original popular flavor by marinating and grilling them, but we can also use the mushrooms unmarinated in omelettes."
"When you're looking to see which SKUs bring value to your menu and should stay, consider who they're serving," says Chris Aquilino, owner/principal of Chef Aquilino Consulting, based in Charlotte, N.C. "Cross utilization and smart menu tactics will let you focus on specific high-performing SKUs. There should be nothing coming into your kitchen that only takes care of one customer preference."
Cross utilization and smart menu tactics will let you focus on specific high-performing SKUs. There should be nothing coming into your kitchen that only takes care of one customer preference.
Chris Aquilino
When working with independents, he recommends that they tighten their menus to 12 items, optimizing about 40 ingredients. For casual-dining chains, he suggests running no more than 15 regular menu items from a pantry of under 50 ingredients, then cycling through four or five limited-time offerings throughout the year. "Work on developing items that shape your business identity and lend your brand a singular personality that consumers will seek out," says Aquilino.
Doing more with less, yet keeping consumers engaged is a tall order, indeed, but these are the times we're living in. As we've seen since the early days of the pandemic, the foodservice industry is responding with ingenuity, hard work and passion. Chefs in the college and university segment can certainly speak to today's unique challenges and the innovations that result.
Kurt Kwiatkowski is executive chef of residential dining and culinary services at Michigan State University in East Lansing, Mich. In a normal academic year, his team serves between 35,000 and 40,000 students, faculty, staff and guests. This year, that number hovers between 2,500 and 3,000.
"Instead of a four-week menu, I'm working with a seven- to ten-day cycle," he says. "Instead of 'Buy! Buy! Buy!' we use what's in house. It's the ultimate mystery basket—what are we going to serve next? But it's made us really examine how many different ways we can use a single SKU."
Customization is not an option in this segment right now. "And that's tough when feeding college-aged kids. They really like that, so we have to figure out a way to continue to give them variety, but without that customization piece," he says. "It makes SKU optimization more challenging, but that's the game right now."
He offers up pulled pork as an example of how his team is finding ways to deliver choices while keeping inventory in check. "We'll run a pulled pork sandwich and really push to see how else we can use it in ways that are exciting," he says. "Could we do a globally-themed noodle bowl with pork as the protein accent? And how about carnitas in a taco or a bowl?"
We are looking at everything. Every system. Every ingredient. Every flavor. Each item has to earn its place on the menu.
Kurt Kwiatkowski
In fact, bowls are really coming through here as a successful way to differentiate offerings through curated menu items. "We've always got whole grains and vegetables on hand, so it's easy enough to build them out using our inventory," he says.
Pulling pantry items is one thing, but intentional flavor layering is essential to give customers unique eating experiences with each menu item. Examples at Michigan State include the Spartan Grain Bowl, with quinoa, grilled shaved beef, seasoned black beans, roasted vegetables and a chimichurri sauce; the Braised Chicken Grain Bowl, built from a foundation of a wild rice blend, topped with tomato, cucumber, tabbouleh, carrot, pickled red onion and radish, all tossed in a flavorful herb vinaigrette; and the Mediterranean Breakfast Bowl, featuring quinoa, sautéed onions, spinach, kale, feta and scrambled egg (or a vegan egg alternative).
"We are looking at everything. Every system. Every ingredient. Every flavor. Each item has to earn its place on the menu," says Kwiatkowski.
There's a renewed urgency for operators to streamline and optimize. Necessity also brings opportunity for brand-focused innovation. Today's successful foodservice concepts are clarifying their positions and asserting their individual brand stories with purposeful menus and winning flavor combinations.
WorkWeek Breakfast
Another Broken Egg Cafe reports that its year-over-year sales in August 2020, even with 50-percent seating capacity, delivered almost the same sales as August 2019. What does that say about consumers and breakfast right now?
Jason Knoll, VP of culinary for the breakfast/lunch chain, puts his brand's success in perspective, proud that they were able to achieve such a feat despite the many roadblocks. "I think it demonstrates that our strategies are working," he says.
Beyond SKU optimization and landing on the right menu mix, Knoll offers broader observations about consumer behavior at the morning daypart during these times:

"Consumers are coming in for breakfast during the workweek with greater frequency than on the weekend. That was a surprise to us. I think it's because they're working from home, maybe homeschooling, and want to start their Monday-through-Friday off right."

"They're still coming in on weekends for brunch, but we're getting them in and out faster because of safety measures, which means better turnover."

"A big part of our brand narrative is our broad appeal—we attract younger diners with our unique menu offerings. That's why our seasonal specials are so important to us. They drive traffic for breakfast and brunch."