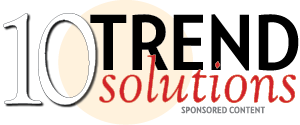 Cold brew coffee is one of today's fastest growing beverage trends—it's seen an impressive growth of 883% on quick-serve menus alone over the past four years, according to Datassential.
Cold brew coffee boasts a smoother coffee taste that's less acidic, one of the alluring features enticing consumers. As more operators offer cold brew, consumers have greater accessibility and increased expectations.
The time involved for the perfect flavor execution of cold brew coffee can be an obstacle for operations looking to tap this trend. DaVinci Gourmet's Cold Brew Coffee Concentrate offers a direct pathway here, enabling the rich, preferred flavor of cold brew in a fast pour.
Relying on a base of cold brew coffee concentrate, beverage developers can focus their efforts on creating on-trend specialty beverages. Certainly, iced coffee applications have an enhanced appeal with cold brew. In fact, 43% of iced coffee drinkers have stated a new preference for cold brew (Nielsen, Toddy research).
Another growth opportunity in cold brew coffee is in frozen applications; bringing the smooth coffee flavor into smoothies and milkshakes.
Here are five on-trend ideas for cold brew coffee:
Smoothie with a healthy boost: Cold brew coffee makes a fine addition to a creamy and nutrient-rich smoothie, perhaps with bananas, nut milk or butter, oats or flaxseeds.
Thai cold brew coffee: Sweetened condensed milk and cold brew coffee combine for a smooth and sweet sipper.
Shake it up: Upgrade the classic coffee milkshake with cold brew coffee for a rich, smooth flavor and signature call-out. For an adult indulgence, add brandy or vanilla vodka.
Cold brew cocktail: Cold brew coffee is an on-trend go-to for cocktails. Try a cold brew coffee Negroni by updating the classic gin, Campari and vermouth blend with the addition of cold brew coffee concentrate, finished with an orange peel.
Affogato with a cold brew twist: Give the Italian coffee-based dessert a modern take with pour-over of cold brew coffee, or cold brew coffee concentrate, perhaps with a shot of flavored syrup or liqueur.
Recipe: Smoked Vanilla Latte
Yield: 8 oz. beverage
0.5 oz. DaVinci Gourmet Cold Brew Coffee Concentrate
0.5 oz. DaVinci Gourmet Madagascar Vanilla Syrup
3 oz. cream
1 drop Red Arrow® Smoke
4 oz. ice
Add ingredients to a rocks glass, stir and serve. Garnish with a cinnamon stick or vanilla beans.