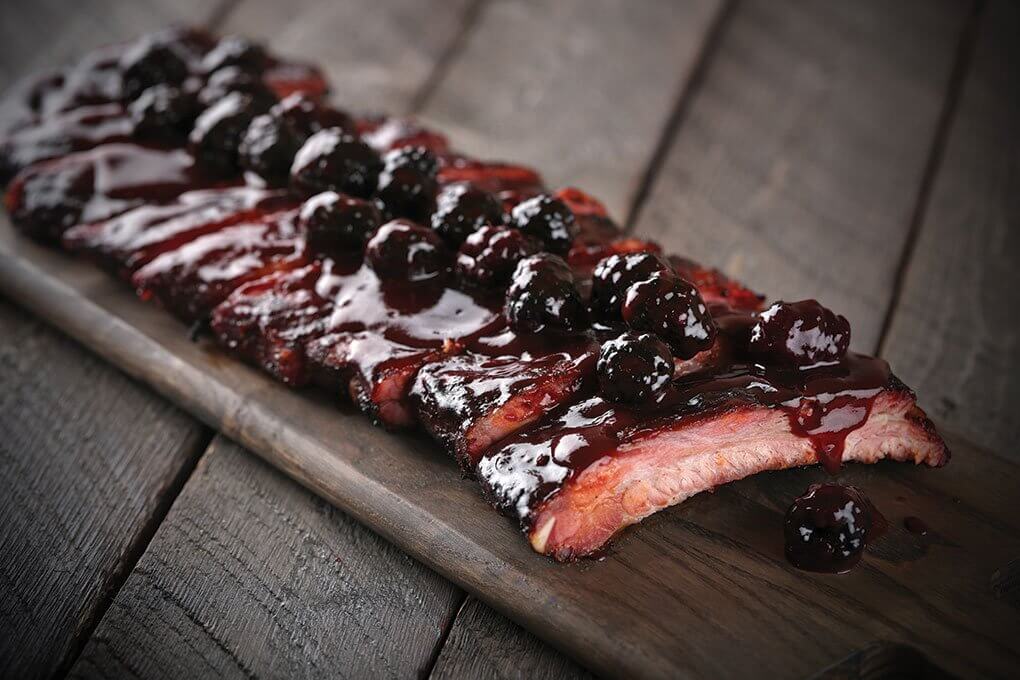 SPONSORED CONTENT
Building a better barbecue menu is a smart move because just about everybody loves barbecue—from ribs to butts to bellies and loins. The flavor of fire, the craftsmanship behind cooking pork, the signature rubs, glazes and sauces—it all tells a great American story. Today, barbecue in this country also tells a global story, pulling in delicious flavor combinations from Korean barbecue, Chinese char siu and Argentinian churrasco, to name a few.
All of this spells menu opportunity. For operators looking to tap into that opportunity and up their barbecue game, it's hard to beat the advice of seasoned pitmasters, an elite crew of barbecue experts who know their way around a hog. Their passion and experience are second to none. Many of today's pitmasters don't guard ancient traditions. In fact, they demonstrate how flavor innovation is informing great barbecue today.
Sterling "Big Poppa" Ball is a world champion pitmaster and founder of the highly regarded barbecue event, The Guinea Pig, and The Smithfield King of the Smoker Invitational Competition. His Blackberry-Jalapeño BBQ Ribs demonstrate flawless technique and modern flavor play. First, he seasons St. Louis ribs with a proprietary rub, then cooks the ribs, wrapped in tin foil, slowly, spritzing them with apple juice every 30 minutes. He cooks them until tender. "The ribs should have a good bend to them, but not be falling off the bone," says Ball. He slices them into individual ribs, then coats them in a barbecue sauce enlivened with blackberry-jalapeño preserves.
Ball stresses the importance of a signature barbecue sauce. "Start with a sauce you like," he says. "Add another component like fruit or something with heat." A riff on the sweet-with-heat trend, his blackberry-jalapeño barbecue sauce also showcases a modern touch of seasonal fruit.
Pulled Pork is King
Nothing says barbecue quite like pulled pork. Slow-roasted pork shoulder brings craveable porky flavor to the plate. Regional sauces, slaws and other embellishments and accompaniments make it signature. The trend today sees a move beyond the traditional pulled pork sandwich, adding eclectic sauces or changing up the format from a sandwich to flatbread, eggs Benedict, loaded fries and more.
Pulled Pork on Trend-Forward Menus
Pulled Pork Sandwich: House braised pork, sweet tea BBQ, grilled brioche bun
—The Southern General, Johns Island, S.C.
Pulled Pork Salad with mixed lettuces, crispy fried okra, black beans, tomatoes, scallions, and smoked garlic ranch
—Smoke Modern Barbeque, two locations in Colorado
Southern Pig Sandwich: Pulled pork, fennel-apple slaw, tangy mustard BBQ, Duke's mayo
—The Polite Pig, Disney Springs, Fla.
Pulled Pork Cheese Fries with beer cheese and scallions
—Picnic, Durham, N.C.
Smoke 'Em
Smoke is a powerful word on menus today, with chefs capitalizing on its flavor and theater for menu distinction. In the barbecue world, smoke has as many facets as a snowflake, imparting all sorts of magical qualities.
Ernest Servantes, a 40-time Grand Champion pitmaster on the competition circuit, relies on smoke in some of his best barbecue. Known for his originality with incorporating Texas flair into his New American Cuisine, his Sweet-Heat Pork Belly sees belly rubbed with ginger, garlic, sugar, salt and pepper, then cooked in a smoker for around five hours on low. He then crisps the smoked pork belly in a pan with a bit of oil and glazes it with a heady mixture of ginger, honey, brown sugar, lemongrass and dark soy.
Not only does smoke yield a flavorful result, it reflects premium positioning. "The word 'smoke' immediately conjures an aura of higher barbecue quality," says Servantes. "It gives operators permission to charge premium prices on those menu items. Consumers are more than willing to pay more, simply because it includes 'smoke' in the name."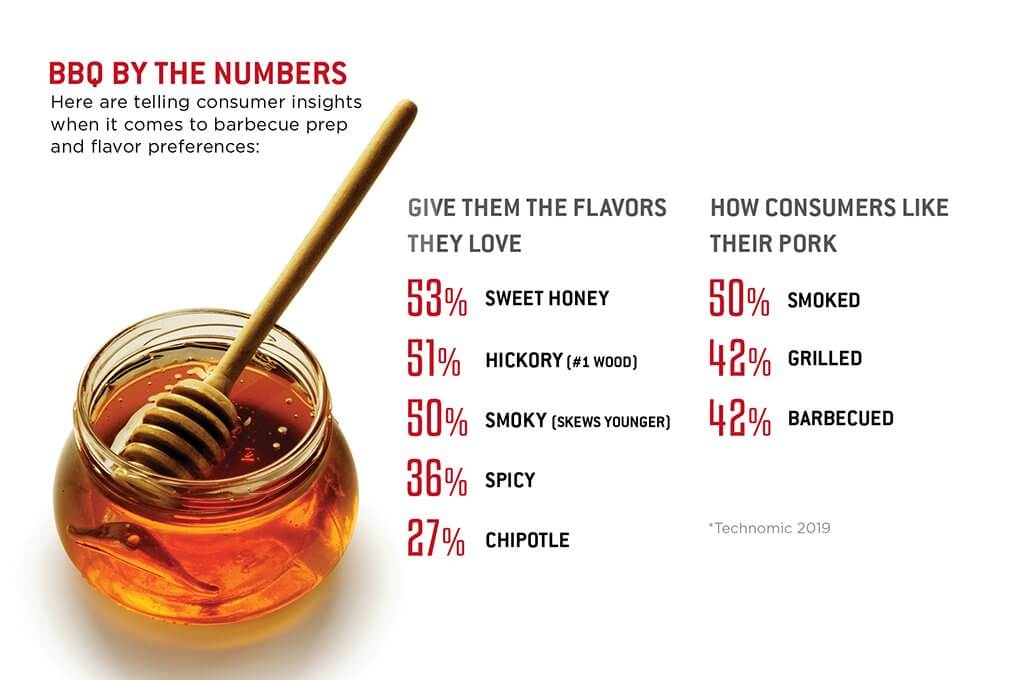 Chris Lilly from Big Bob Gibson Bar-B-Q in Decatur, Ala., boasts a barbecue expertise that spans from competitions to cookbooks. He has dominated the field at Memphis in May, winning that contest five times. His Smoked & Braised Asian-Style Loin Back Ribs feature a smoky flavor that adds complexity and nuance.
He rubs back ribs with brown sugar, chile powder, salt and pepper, then places the ribs in a tin foil boat, leaving the top open and cooking them over indirect heat for just over three hours, topped with a sweet-hot braising liquid made with cola, honey, rice vinegar, sweet chile sauce, sambal, garlic and ginger. Once the ribs come off the grill, Lilly cooks down the braising liquid and pours it over the tender, smoky ribs.