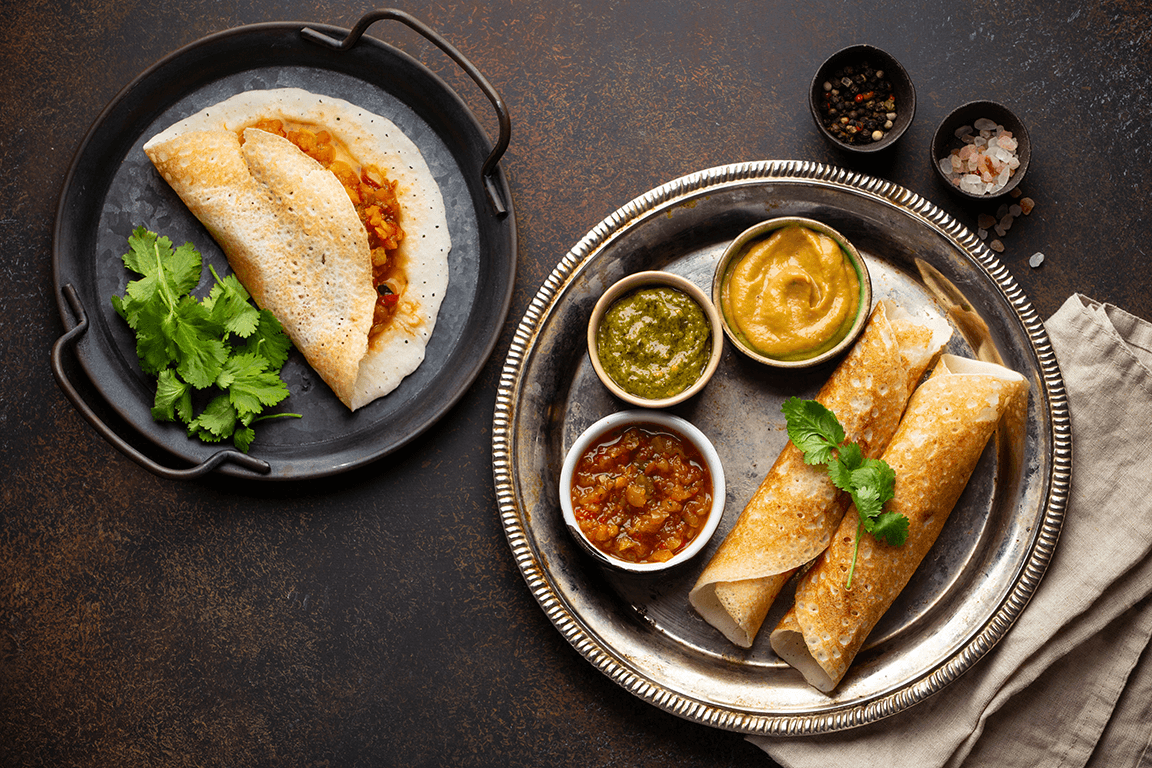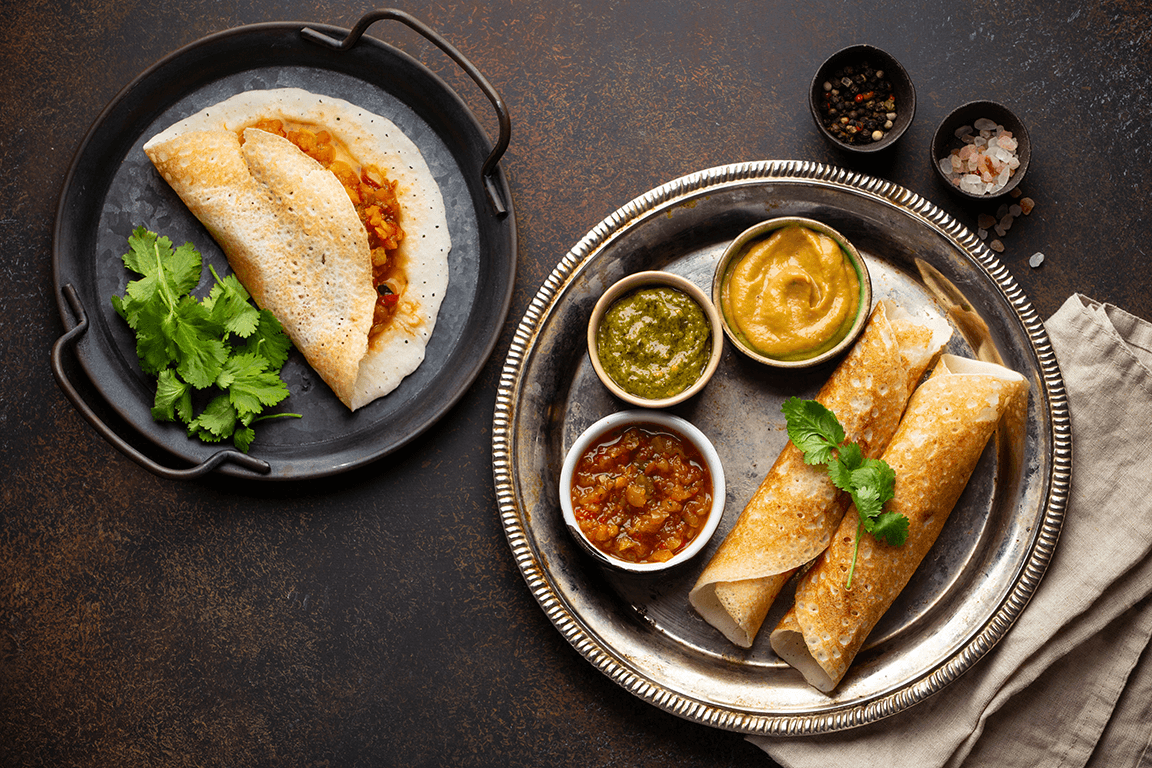 Top of mind is "swicy," applying sweet and spicy flavor mash-ups in concepts from around the world. Also, tapping into the "mood food" movement, concepts with cannabis infusions are going to be a hot trend going forward.
---
I think Indian-style dosas will become a more mainstream carrier, similar to tortillas. They have great texture and taste, and they're versatile.
---
Beer, cider, hard tea and seltzer infusions are making big menu moves. They each provide a flavor boost to common recipes (dressings, marinades and sauces), and they also give the menu developer an opportunity to bridge food and beverage with flavor pairings, particularly branded ones, which can encourage incremental purchases on-premise.
---
An emphasis this coming year will be solid fuel cooking. Barbecue has been on the rise all over the country, and chefs will be turning to wood and charcoal in more contemporary restaurants as well. Smoke and natural wood add flavor elements that chefs appreciate, and nothing will enhance their menus better than the natural effects of fruit wood, oak, hickory and charcoal.
---
One "on the horizon" flavor/ingredient that I use wherever possible is maesil-cheong, a fermented green plum extract/syrup from South Korea. It's delicious and adds mystique to kimchi, bulgogi, kalbi and chogochujang sauces. It's also known to provide digestive benefits when consumed in cold or hot beverages.

DANIEL CARPENTER, Managing Director and Partner, Sterling-Rice Group
---
Houjicha leaves or powder: Steamed-then-charcoal-roasted green tea leaves produce subtle earthy-smoky taste, nutty aromatics and a unique reddish-brown color that together are sure to inspire exciting color-rich and flavor-forward hot or cold tea drinks, breakfast items and desserts. I can easily see houjicha accentuating various trends. Consider iced oat "milk" houjicha latte or houjicha-swirled-pumpkin coffee cake with brown butter-Okinawan black sugar streusel or houjicha-snicker doodle crumble ice cream.
---
Alternative ferments will go mainstream: Miso was traditionally based on soybeans; then barley and rice became primary components. Fine-dining chefs have set the path in R&D for larger companies with national—if not global—distribution to begin producing and selling misos from other legumes, like chickpea, black bean, pinto and nuts (peanut, cashew and almond). The results are sure to be a flavorful addition to the R&D chef's pantry, without concern of a soy allergy.
---
I believe that over the next year and beyond we'll be taking a closer look at seed oils and their impact on our health. I think we are going to see more consumers moving away from those oils and working back to natural fats like tallow and lard.
---
For the coming year, I would be excited to see what the next "everything spice" will be. I'm putting my bet on Japanese furikake blends. Furikake started as signature rice seasoning blend with a variety of different inclusions based on usage occasions. With the everything bagel spice breaking out of its deli lineage, I'm starting to see furikake do the same, being used more as a general umami booster on meats, veggies, salads and even pastries.
---
I'm looking forward to seeing more multi-dimensional cocktails with a nod to sustainability, combining smoke, spice and flavorful dusts or essence/spray to create layers of deliciousness but keeping sustainability and upcycling in mind. For instance, a flavor bomb "Bomba de Sabor" Old Fashioned: cinnamon-smoked glass with tequila, mezcal, spent coffee-ground syrup and cherry pit bitters, with orange peel dust on the side of glass.
---
It wouldn't come as a surprise to this trend forecaster if other nostalgic liqueurs with vibrant colors make a comeback: verdant green Midori, turquoise blue curaçao and even chartreuse-colored chartreuse. Newer preparations of gin and vodka that leverage butterfly pea, pomegranate and other colorful ingredients are also gaining popularity. Sippers are drawn to on-trend pinks and purples in beverages for their social story feeds.

LIZ MOSKOW, Principal/Futurist, Bread & Circus Ltd.
---