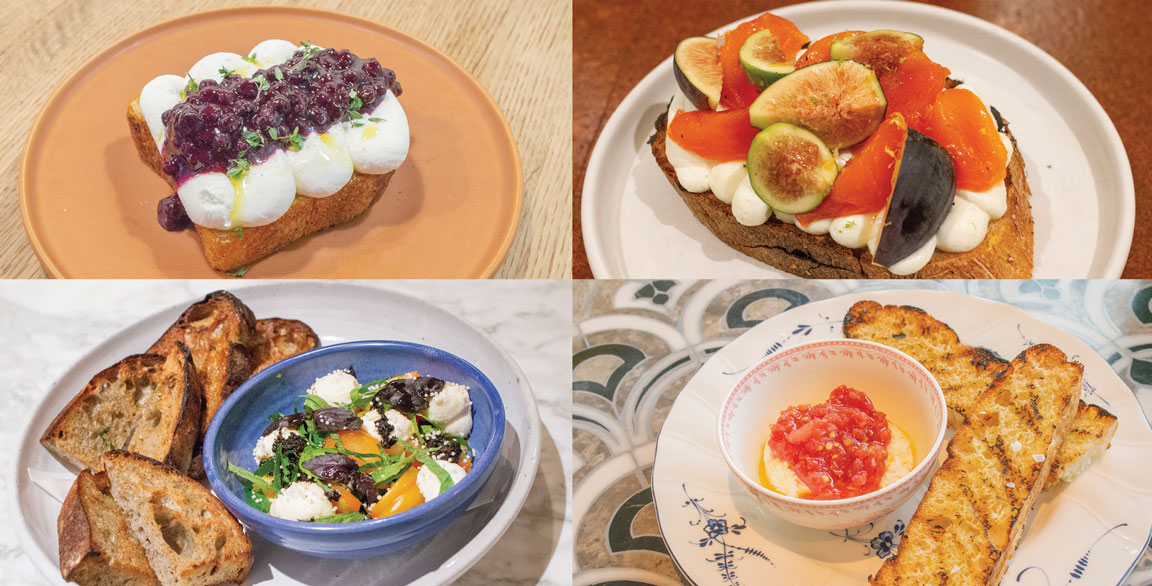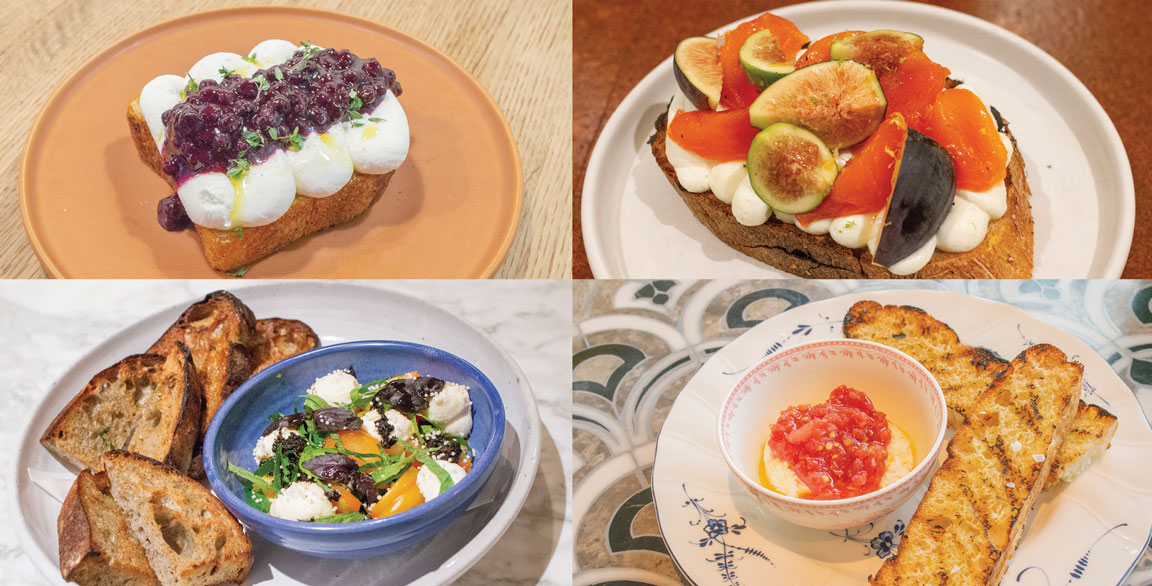 By Gerry Ludwig and Nick Gonring
May 14, 2020
Ricotta cheese is enjoying renewed interest on the dining scene but with a bit of a facelift, morphing from the familiar curd to a new luxurious whipped rendition. Its versatility was clearly evident in our annual trends tour as chefs cross-utilized it for menu offerings spanning all the dayparts, from dips and spreads to bowls and toasts, in dishes both sweet and savory. Ease of preparation is a huge plus, as ricotta needs only to be whipped and spooned out, or loaded into a pastry bag.
1

Whipped Ricotta Toast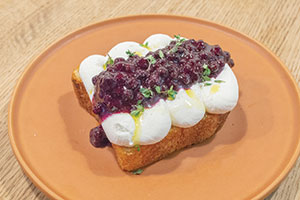 A prime example is the simple and delicious Whipped Ricotta Toast at Danish sandwich shop Smør in New York's East Village, a thick slice of toast artfully topped with piped rows of ricotta, small spoonfuls of seasonal jam, sprinkles of chopped herbs and sea salt.
2

Momotaro Tomatoes with Ricotta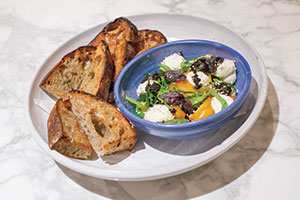 For his sharing plate of Momotaro Tomatoes at Blackship in Los Angeles, chef Keiichi Kurobe pipes small mounds of housemade ricotta atop the tomatoes, finishing the dish with Thai basil, bubu arare rice pearls and a drizzle of nori oil.
3

Pan con Tomate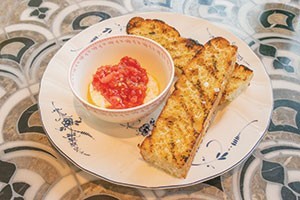 At Margot in Los Angeles, whipped ricotta appears in an interpretation of the classic Spanish tapa Pan con Tomate, a welcoming bowl of airy ricotta dressed with olive oil and freshly grated tomato, positioned alongside grilled focaccia.
4

Filone: Whipped ricotta on toasted Italian bread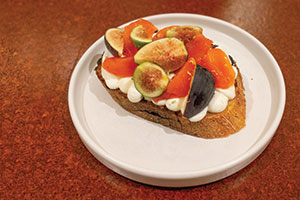 The menus at Floret in New York reflect the potential to cross-utilize whipped ricotta, with a breakfast offering of Filone, whipped ricotta piped onto toasted Italian bread topped with stone fruit and fresh figs, and Fried Bread with a crock of whipped ricotta sprinkled with nigella seeds and a drizzle of honey.