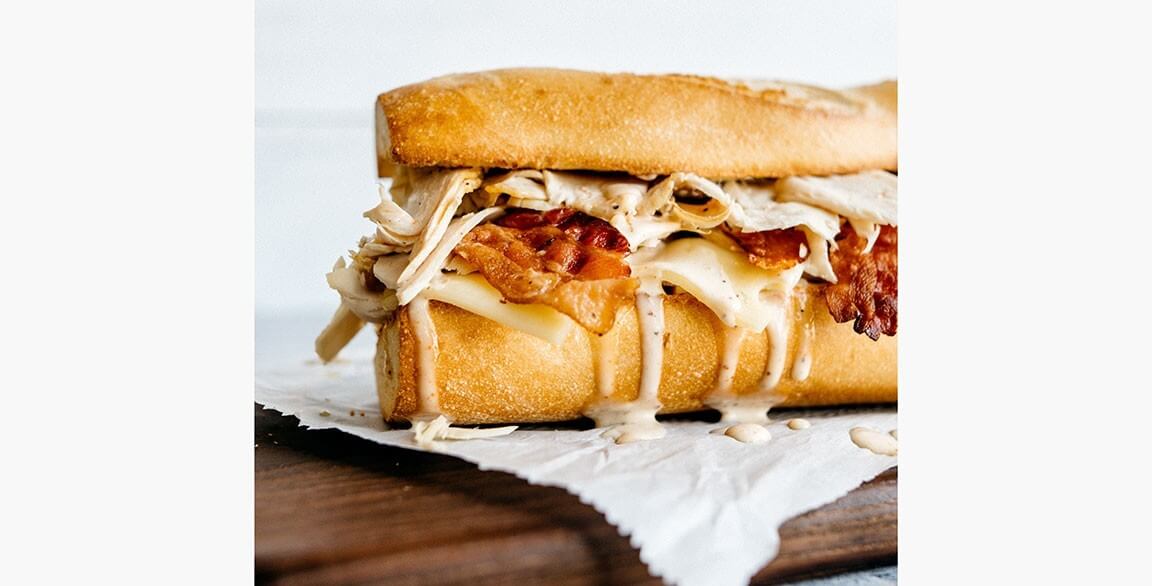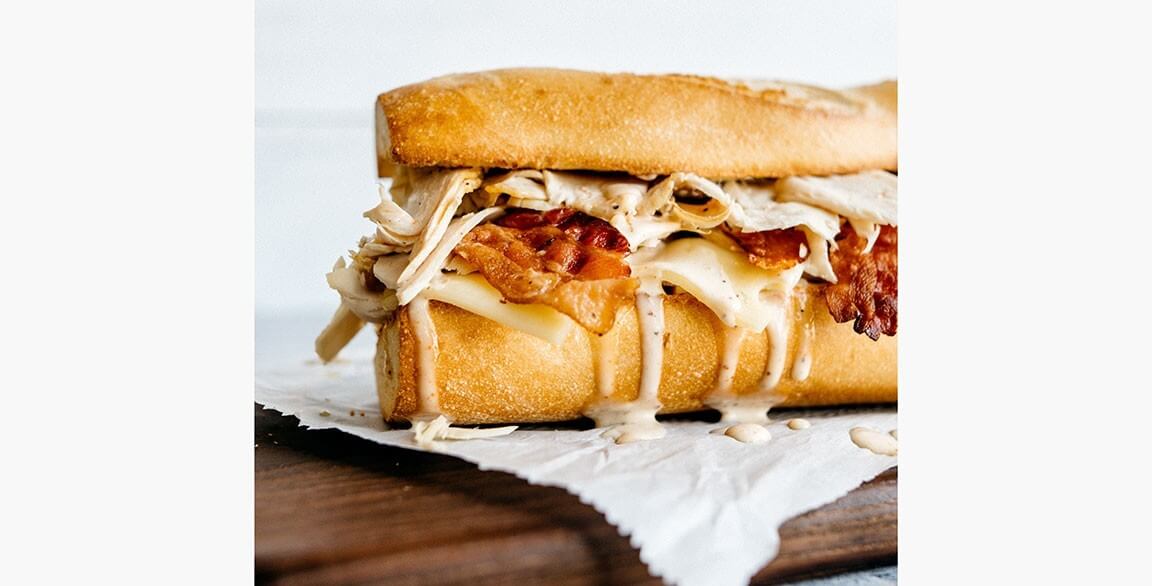 By Flavor & The Menu
June 15, 2021
Family recipes are oft-cherished heirlooms passed from one generation to the next and sometimes, if we're lucky, shared with an audience that reaches far beyond the Sunday dinner table. At Newk's Eatery, a fast-casual café chain with locations across the Southeast, the secret behind the top-selling Newk's "Q" Sandwich is a signature white barbecue sauce. Co-Founder and CEO Chris Newcomb explains the recipe was developed by his father Don, another Co-Founder of the business, and is loosely based on white barbecue sauces he discovered while vacationing with the family in Florida.
A longtime core menu item, the sandwich build starts with toasted French Parisian bread, a wide baguette with distinctive open-flare scores. All-natural chicken breast, grilled in-house daily, is piled high, along with crisp bacon and Ammerländer Swiss cheese. But the secret, Newcomb says, "is all in the sauce!" The white barbecue sauce is mayonnaise based, featuring vinegar, hot sauce and a proprietary seasoning mix, making a creamy complement to the build.