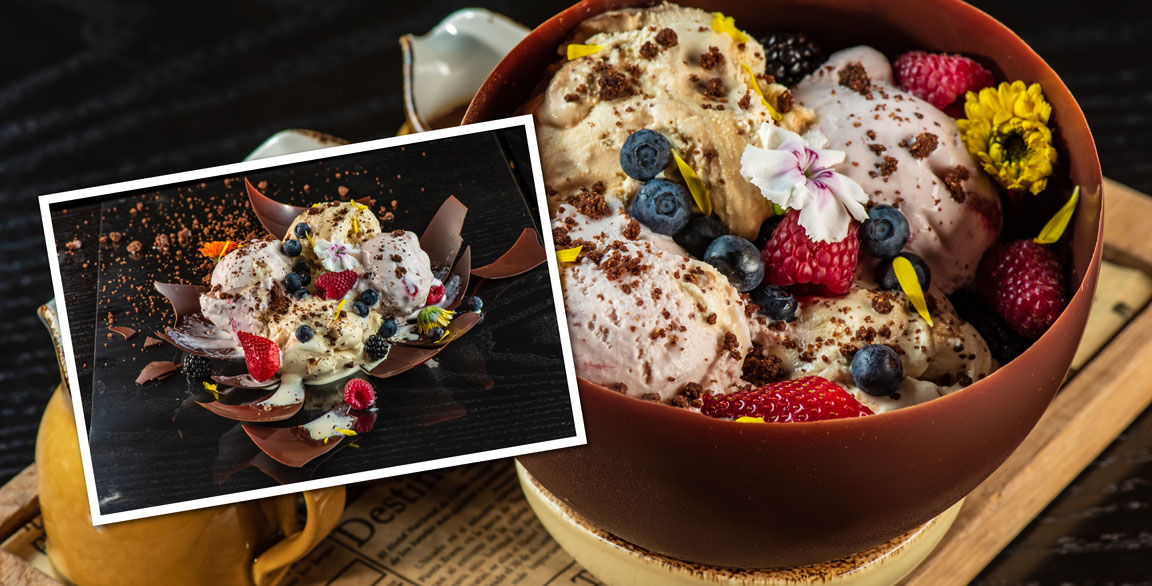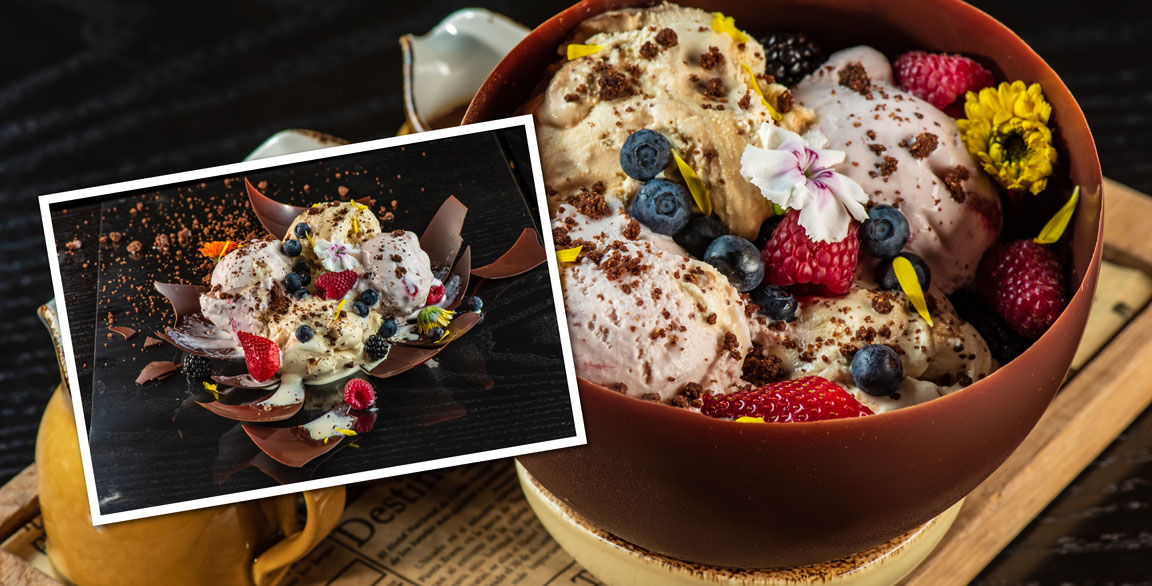 By Flavor & The Menu
May 18, 2021
Instagram is shifting back to showcasing gorgeous restaurant presentations after a year of spotlighting the worthy culinary efforts of consumers stuck at home. And the La Bomba, a fun and interactive dessert at Toro Toro, the modern, Latin-inspired steakhouse in the InterContinental Miami, is ready for its close-up, eager to help patrons celebrate their restaurant experience with friends and family.
To create this sweet spectacle, a handcrafted milk-chocolate bowl is filled with scoops of strawberry ice cream and cream cheese mousse. This is topped with fresh berries and almond cookie crumbles. The real drama comes when the dish is delivered to the table. It's literally dropped, breaking into pieces and then drizzled with dulce de leche and berry sauces for an unforgettable shared experience.
Jean Delgado, Executive Chef, cites the power of anticipation in attracting diners. "It's the interactive nature of the countdown to the table drop and the anticipation of feasting on the sweet flavors with friends," he says. "It is our celebration of the end of a fabulous meal."