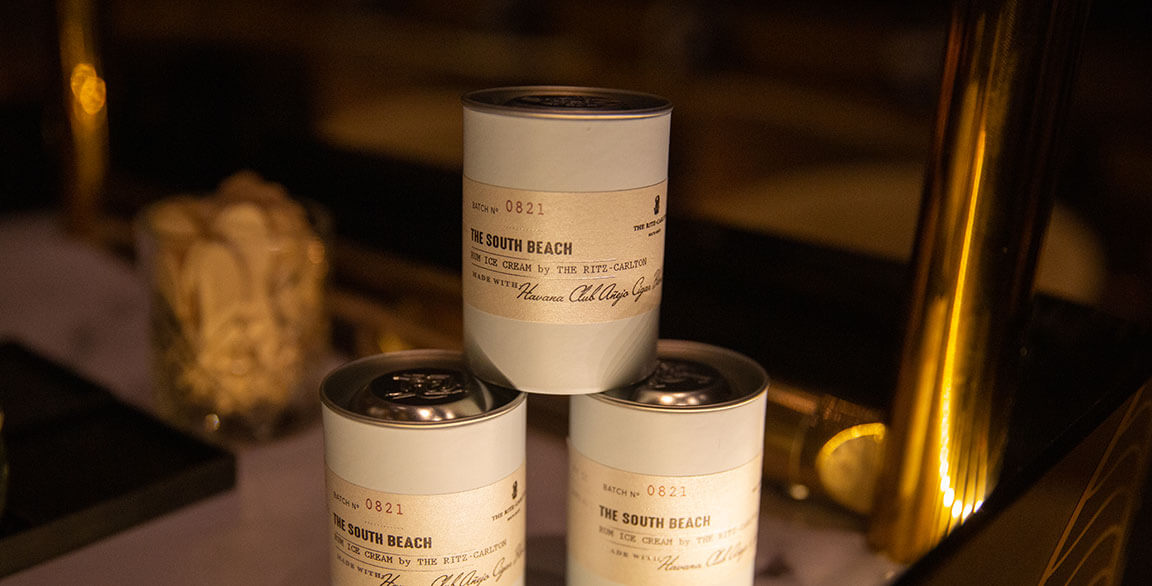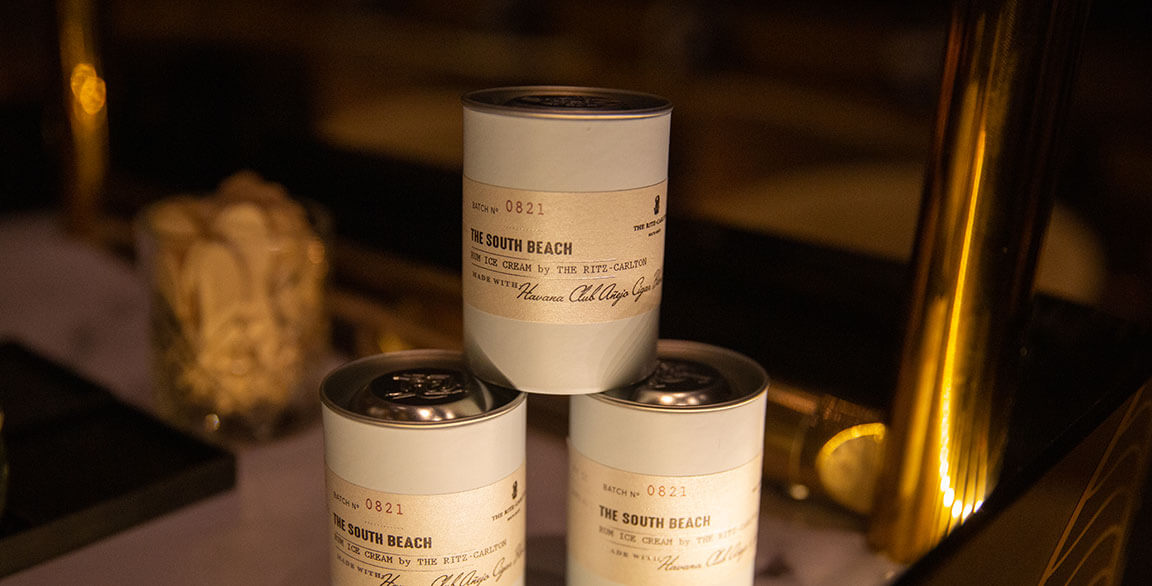 By Flavor & The Menu
May 6, 2021
Lapidus Bar is a swanky locale for cocktails, perfect for reveling in the glamorous and sun-soaked South Beach vibe. For a welcome "drink," The Ritz-Carlton South Beach offers its guests a courtesy sample of a booze-infused ice cream, custom made for the hotel by Aubi & Ramsa, a local craft ice cream company. Patrons are then invited into the elegant lobby bar to enjoy more of the ice cream fittingly named The South Beach, as well as other flavors and ice cream-based cocktails.
"The South Beach has rich flavors from our custom Havana Club rum blend, crème brûlée notes and chocolate clusters that give it a sweet, chocolatey finish," says JP Belonni, Mixologist. "Our guests are really enjoying this innovative and delicious spin on a welcome cocktail." The South Beach also stars in an actual cocktail at Lapidus Bar: The La Colada Martini includes a scoop of the decadent signature ice cream.