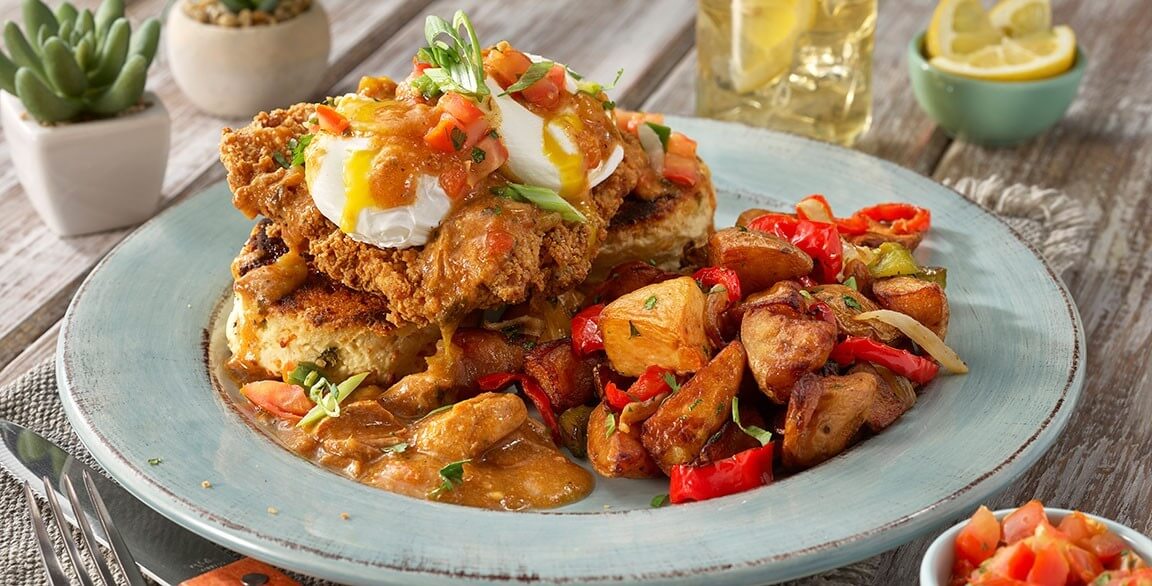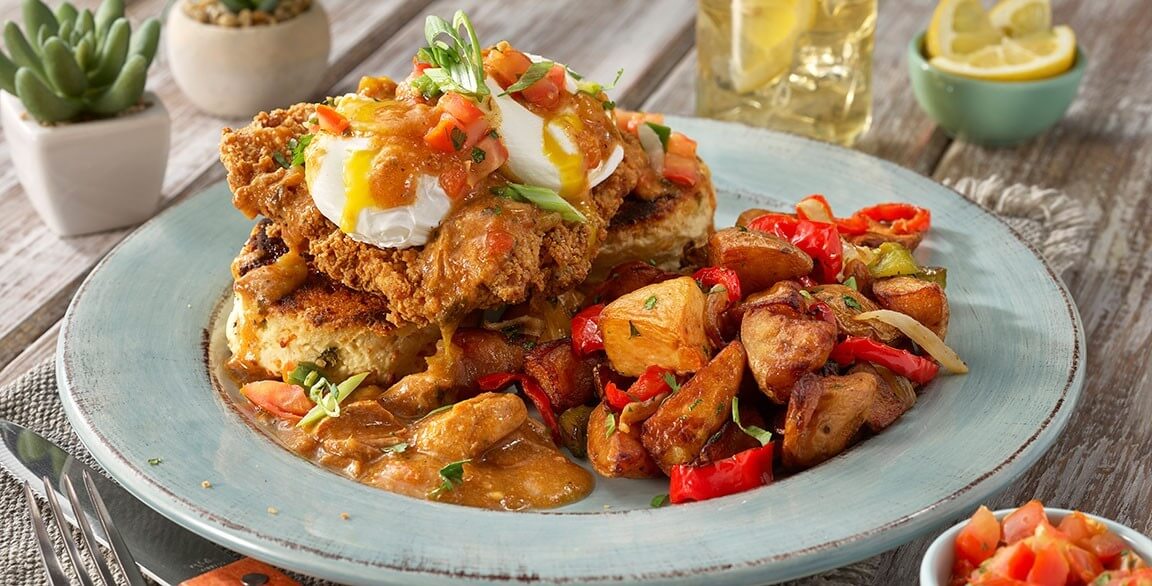 When Table Mountain Grill & Cantina, a casual Southwestern concept, was compelled to nix brunch service early in the pandemic, the decision did not sit well with patrons. In particular, they missed the restaurant's craveable Chicken 'n' Biscuits. "This dish has all the feel-good vibes you want from a brunch item. It's spicy, filling and packed with flavor. It sits high on the plate; it's smothered with every bit of goodness and calls your name as it passes by," says Michael Erickson, Executive Chef. "Guests said this was one item that we had to bring back as soon as possible."
Brunch service is back at the restaurant and so is this dish, a Nashville hot chicken transformed to reflect regional flavors. "Being from South Georgia, chicken and biscuits is something that is ingrained in my DNA," says Erickson. "I just needed to find a way to throw down some Southwestern flair." The key to building his Santa Fe hot chicken was incorporating New Mexican Chimayo pepper into the flour for the batter, plus the finishing oil to bring forward its distinct flavor, with ghost pepper powder bumping up the heat.
A flaky, buttermilk biscuit with cheddar and Monterey Jack lends more heat with the addition of roasted jalapeños. Erickson places two poached eggs on top and finishes the dish with housemade pork green chili.