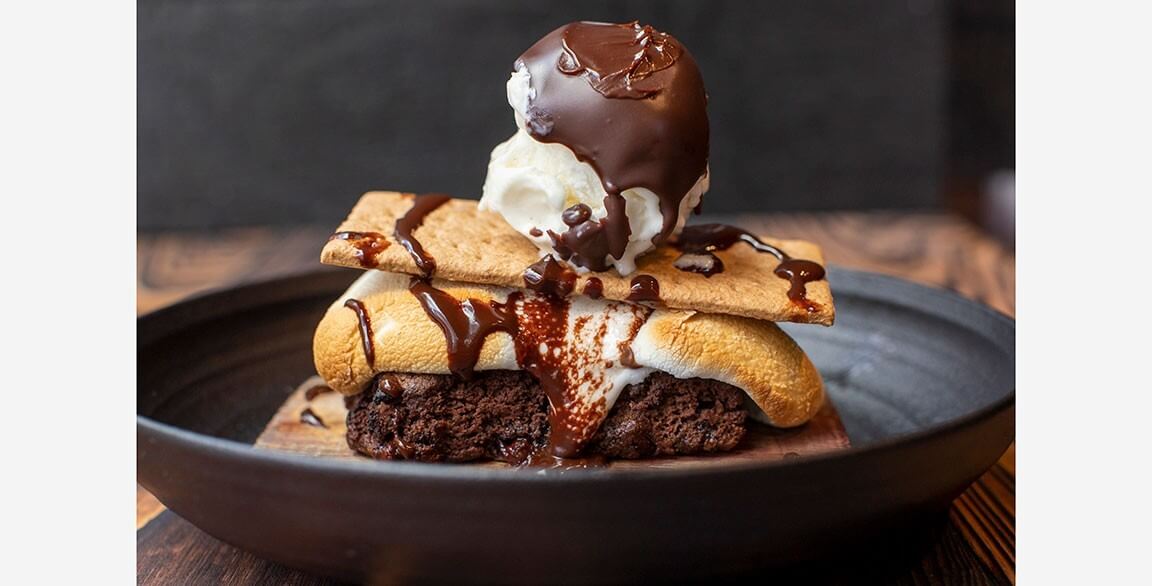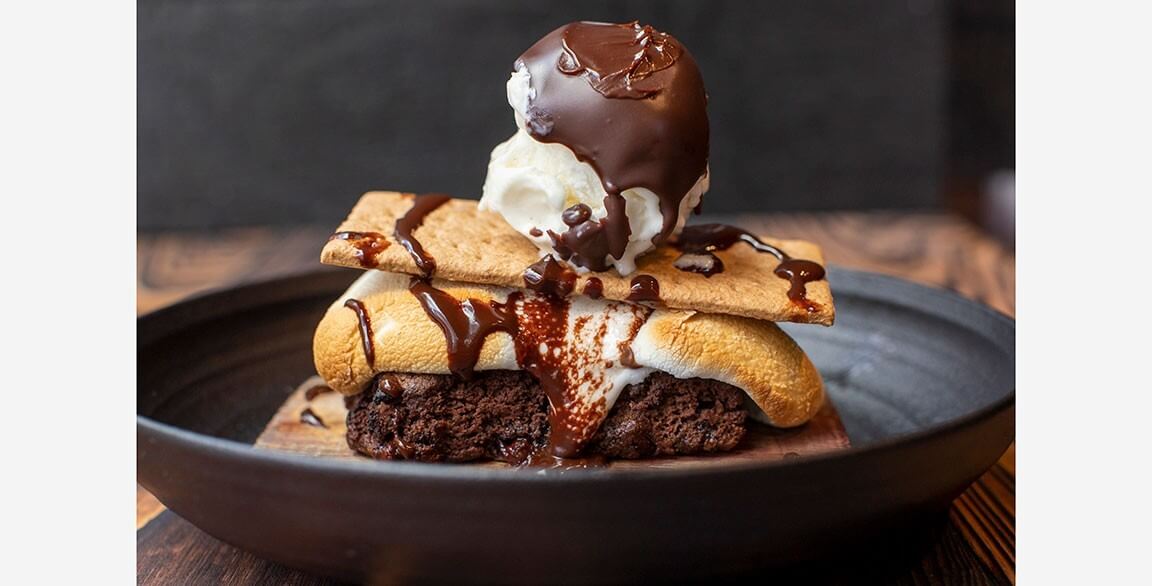 By Flavor & The Menu
May 6, 2021
Leave it to a barbecue pitmaster to come up with a stellar campfire-themed dessert. Smokecraft Modern Barbecue's Cedar Plank Chocolate Brownie S'mores is a showstopper and a best seller. "Who doesn't love s'mores? It has a 'Wow!' factor presentation, the hint of smoke that comes with the dish as it walks out to the dining room is a head turner, and it's something that can't be found elsewhere," says Owner and Pitmaster Andrew Darneille.
To build this decadent dessert, he places a freshly baked brownie on a water-soaked cedar plank over the chargrill and covers it. "The wood begins to steam and char a bit, releasing flavors into the brownie as it heats," he says. Darneille lays a milk chocolate bar over the brownie, letting it soften, then crowns the dessert with jumbo marshmallows. They start to melt, forming a golden crust. He pulls the decked-out brownie off the fire, tops it with a graham cracker, a scoop of vanilla ice cream and a flourish of Grand Marnier-infused chocolate ganache. "The cedar plank adds a subtle smokiness to the brownie and brings those campfire flavors of your childhood into our modern take on s'mores," says Darneille.