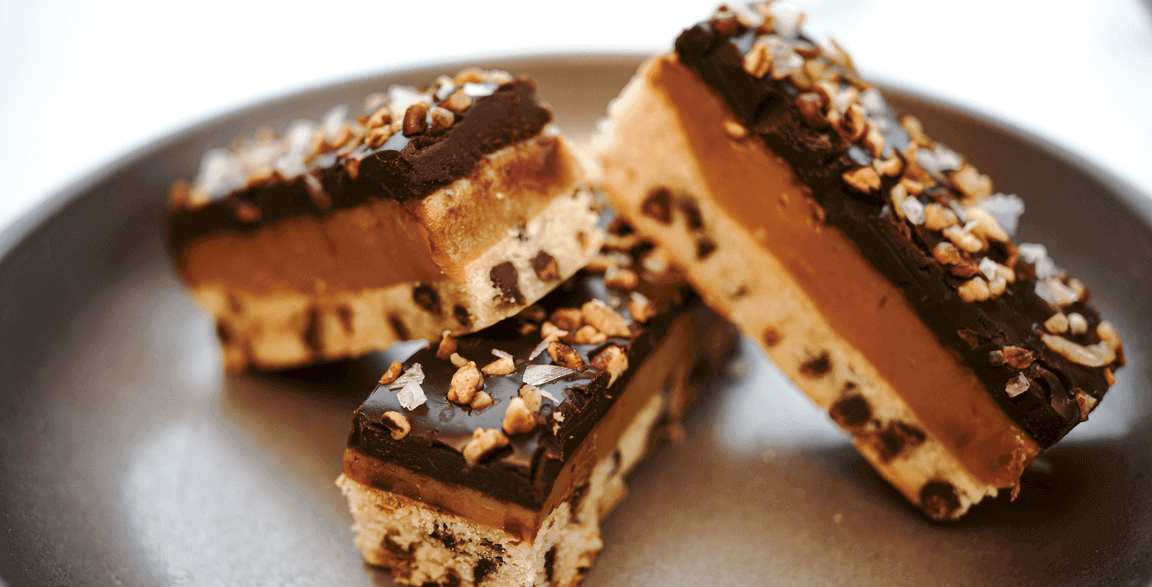 By Lisa Shames
May 13, 2022
A casual, comfortable eatery designed to reflect its Texas Hill Country environs, Hildee's Dine-Inn features a menu informed by modern interpretations of Southern comfort, showcasing regional and seasonal fare. Think offerings like chicken-fried venison and boudin fritters, featuring distinctive, flavor-forward components such as sorghum glaze, red beet barbecue sauce, chile-garlic potato relish and wild onion cream cheese. While starters, mains and sides are firmly rooted in the savory present, Hildee's dessert menu is driven by a sweet, nostalgic sensibility. The ties that bind are culinary craftsmanship and a menu imperative to deliver elevated flavor experiences.
Take the Hildee Bar, a combination of a chocolate chip cookie and a candy bar, developed by Head Pastry Chef Caroline Ramirez. A soft-yet-crisp chocolate chip shortbread base is layered with brown butter caramel and a dark chocolate ganache. It's garnished with sprinkles of toasted pecans and Maldon sea salt.
Flavor dimension was top of mind for each step in the recipe build, says Ramirez. "We fine-tuned to bring forth a rich depth of flavor, such as browning the butter for the caramel to increase the nutty flavor and using Valrhona 64 percent manjari chocolate for the ganache for its wonderful notes of tangy red fruits." Overall, she says, "The Hildee bar eats like a delicious childhood memory."
Another example of Ramirez's nuanced flavor development is the Malted Walnut Pie, which marries two syrups—sorghum and barley malt—to produce a rich, sweet, earthy taste. Further, "We use malt vinegar to balance out the richness of the pie and create dessert umami," she says, demonstrating her thoughtful flavor imperative in dessert development.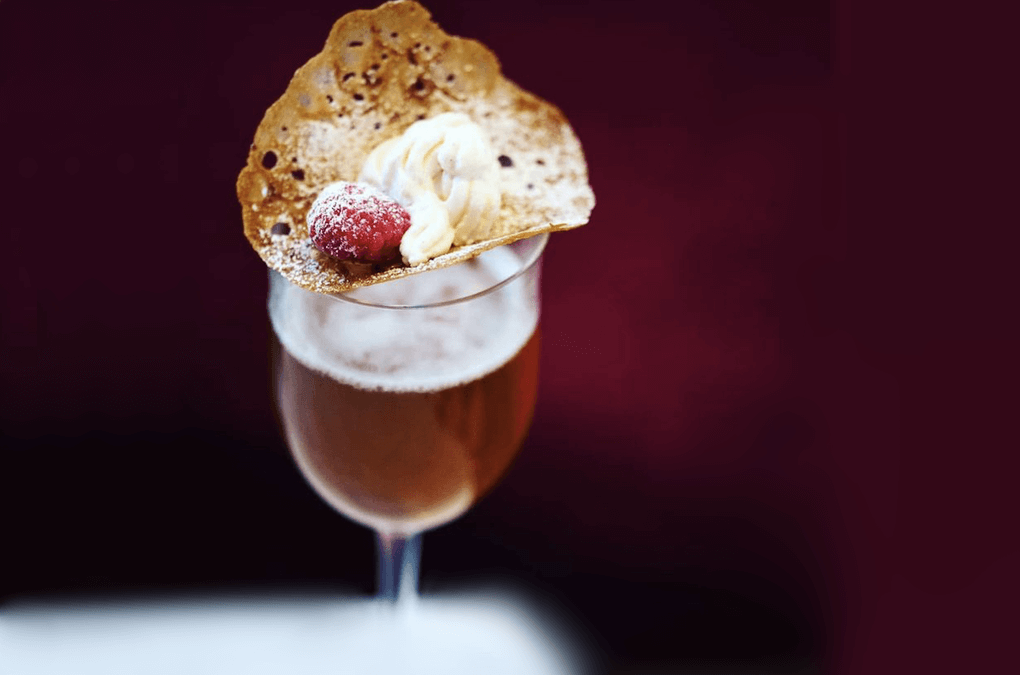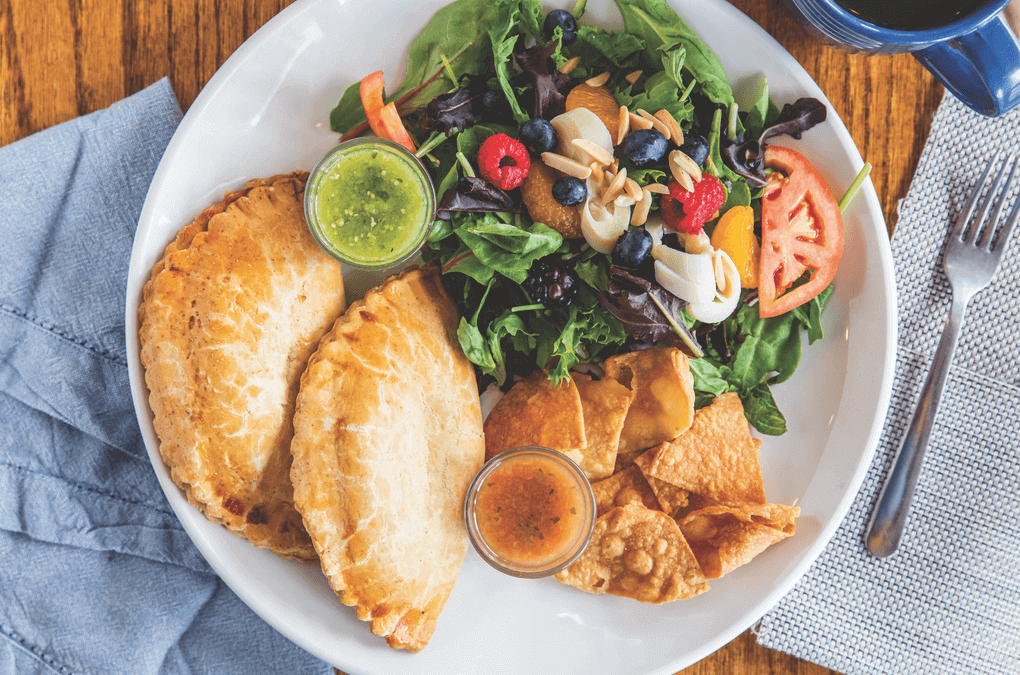 Rustika Café and Bakery | Based in Houston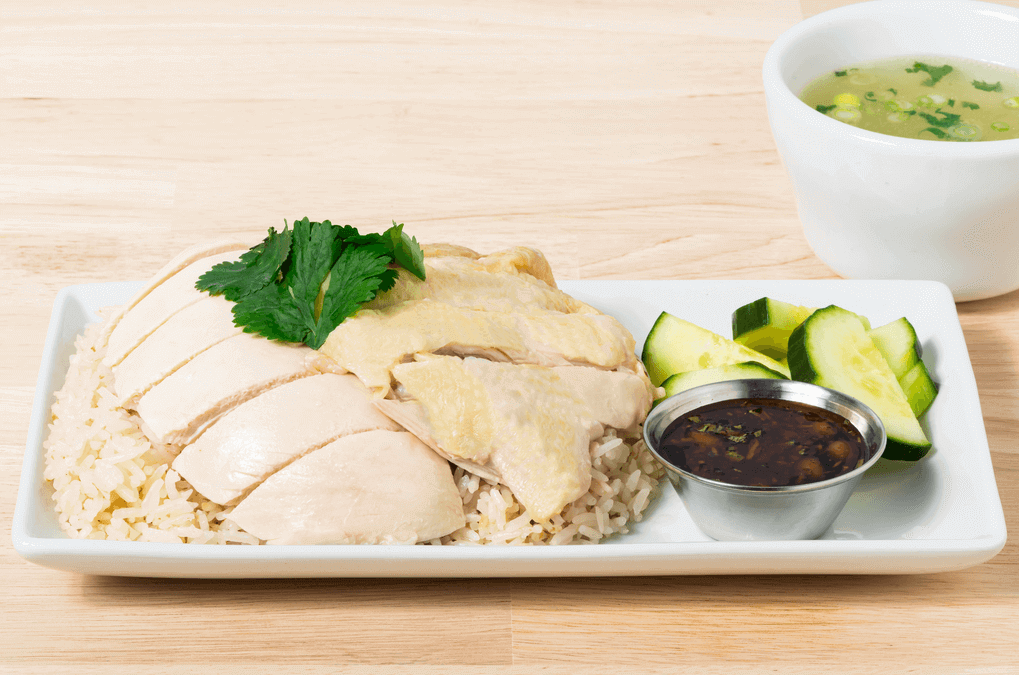 Rooster & Rice | Based in San Francisco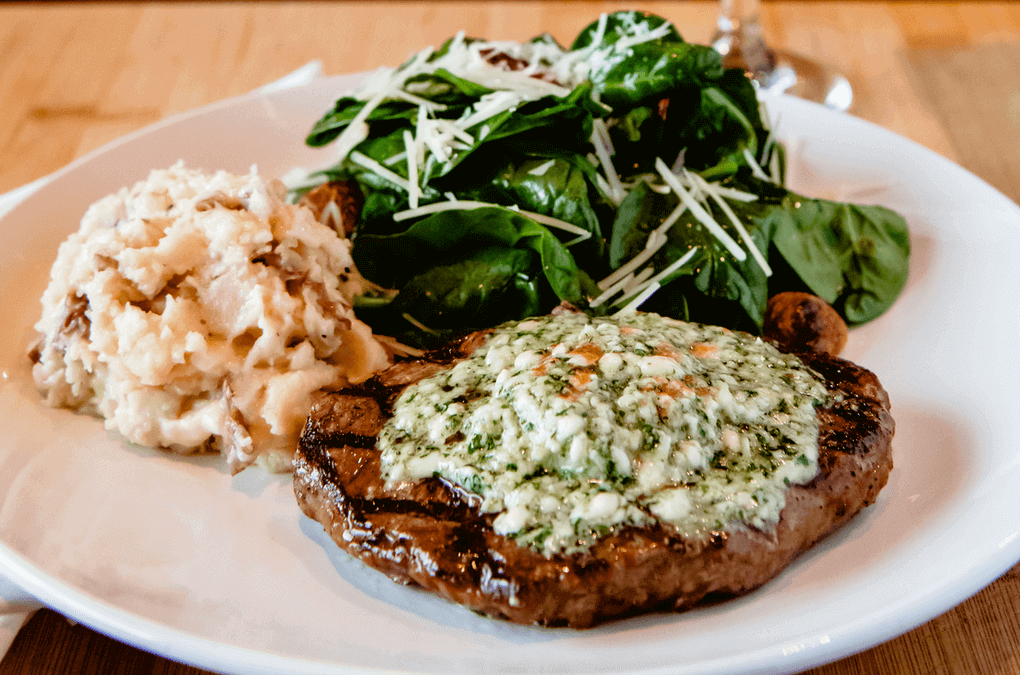 Romano's Macaroni Grill | Based in Denver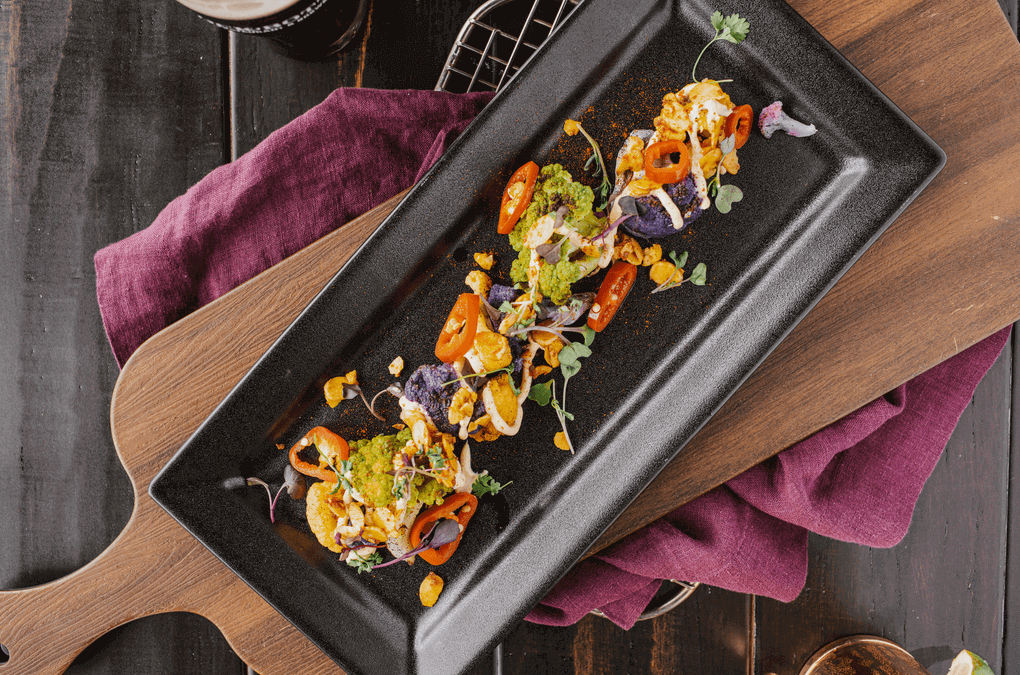 Rock Bottom Restaurant & Brewery | Based in Houston