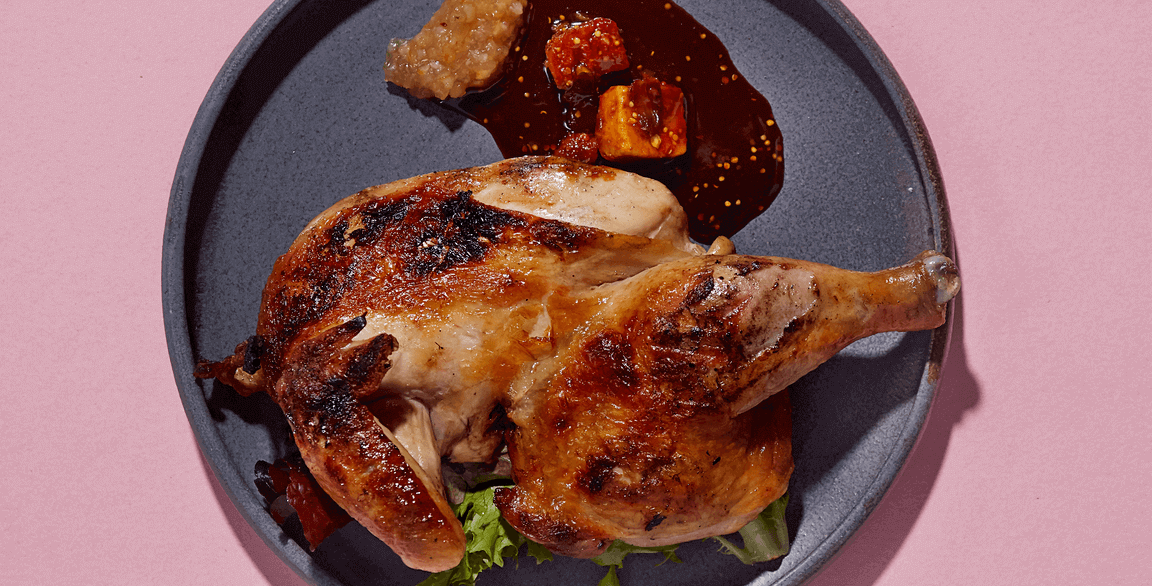 By Laura Brienza
May 11, 2022
Sometimes less is more. The Smoked Half Chicken at Sweetbriar, an upscale comfort-food concept, proves this old adage. "There are only a few items on the plate, but each bursts with flavor," says Bryce Shuman, Executive Chef. Simple, deft touches lift the flavor experience.
Shuman begins by partially deboning a chicken, leaving the wing and leg bones intact. The bird is then brined for three hours in a salt solution with thyme and lemon. Afterward, the chicken is smoked for 1 1/2 hours with hickory and applewood. For service, the chicken is grilled over hot coals, allowing the skin to crisp up and caramelize. Finally, the bird is plated over a salad of lettuce and shallots dressed with lemon vinaigrette and garnished with a Meyer lemon marmalade and spiced pickle jus.
"The layers of flavors in this dish are bananas!" says Shuman. "You get aromatic smoke from the chicken, balanced with the sweet, sour and slightly bitter marmalade, and finally a hit of the pungent, sour, salty and spicy jus. It really just hits all the notes."
While the marmalade and jus give the dish that something extra, Shuman credits the dish's success to its most basic element: a well-prepared chicken. "The garnishes are really excellent and elevate the dish, but the star is the bird," he says. "It's a knockout!"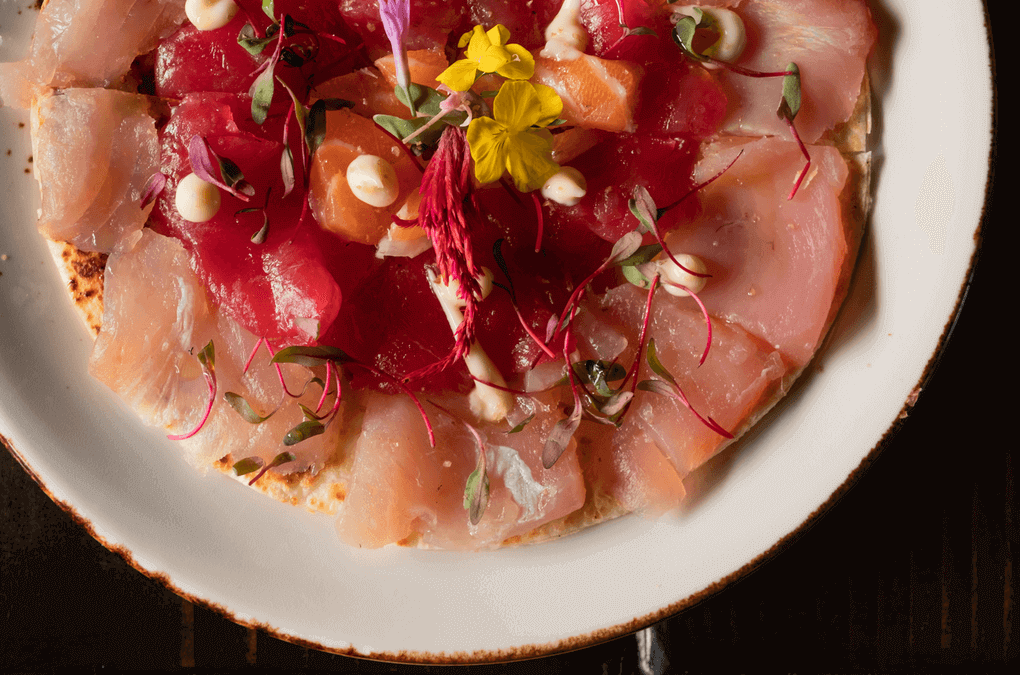 Yamashiro | Hollywood, Calif.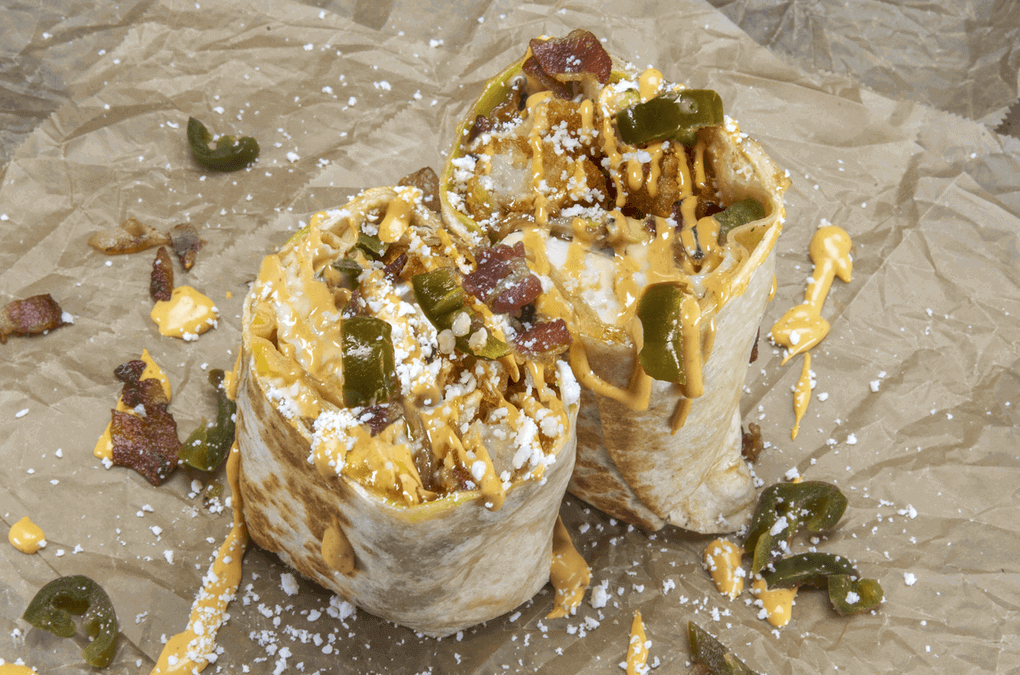 Bad-Ass Breakfast Burritos | Based in Pasadena, Calif.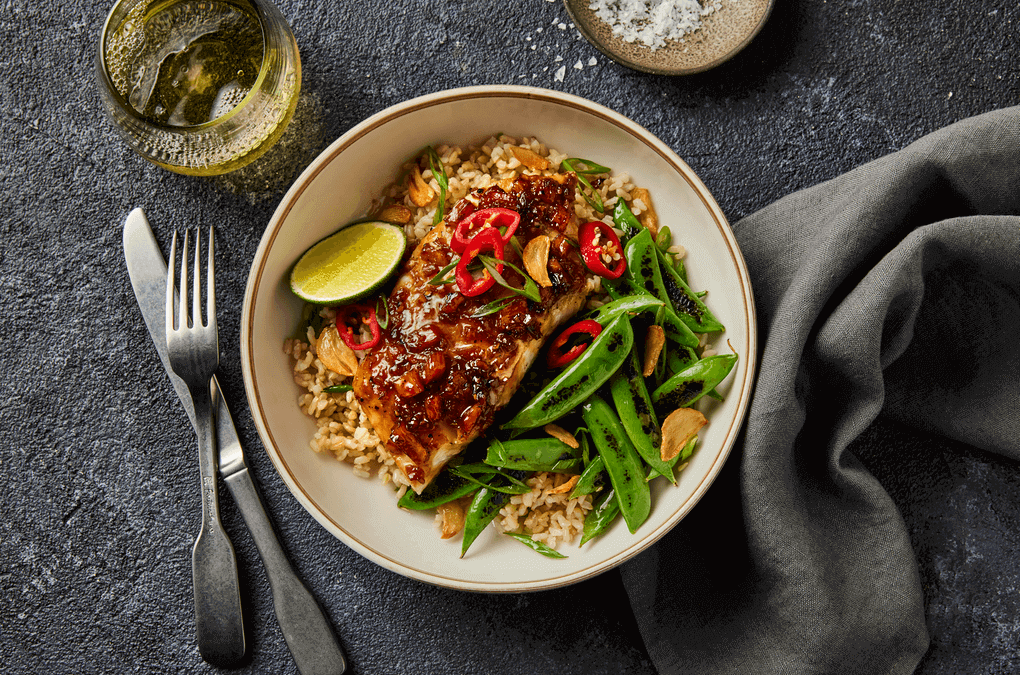 Alaska Seafood Marketing Institute + Nordstrom Restaurants