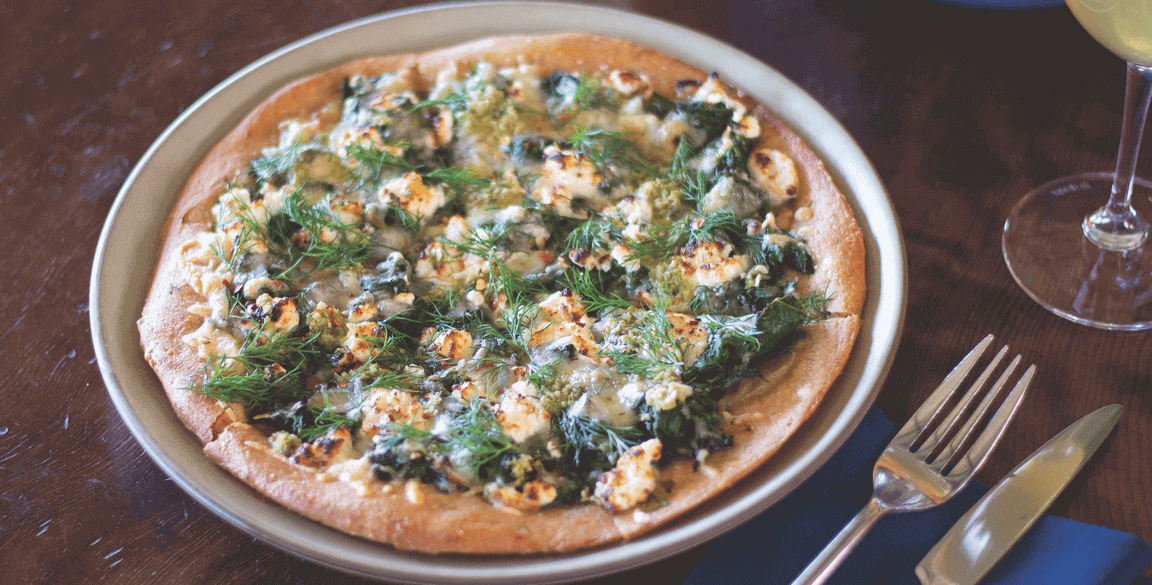 By Katie Ayoub
May 13, 2022
Today, chefs are homing in on Greek food culture, celebrating it while reinventing dishes through clever mash-ups and creative renditions. A reimagining of spanakopita led Katie Reicher, Executive Chef of Greens, a vegetarian restaurant, to create the Greek Spinach & Feta Pizza. "In the springtime, produce in the Bay Area is as bright, refreshing and earthy as can be," she says. "When it came time to change our seasonal pizza, we looked toward the Mediterranean for inspiration. My pastry chef requested that we do an all-green pie, which made me think of spanakopita. This pizza is beloved by our guests. It's a fun spin on a classic."
To build the pizza, Reicher layers sautéed onions and garlic onto Greens' signature cornmeal crust, then adds the flavorful greens, which are a combination of wilted spinach, dill and scallions, then a finish of lemon juice, lemon zest, salt, black pepper and nutmeg. She tops the greens with mozzarella and a crumble of sheep's milk feta, introducing salty nuttiness. "Once out of the oven, golden brown and bubbly, we add more fresh dill, crushed red pepper flakes and a drizzle of lemony green olive tapenade," says Reicher.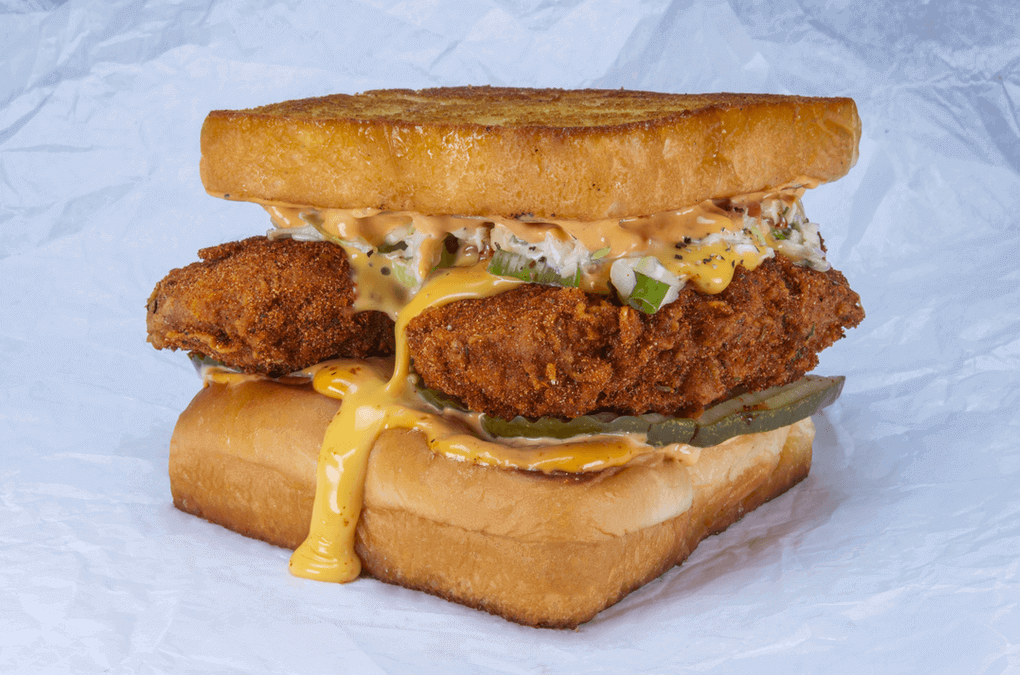 Bad Mutha Clucka | Based in Pasadena, Calif.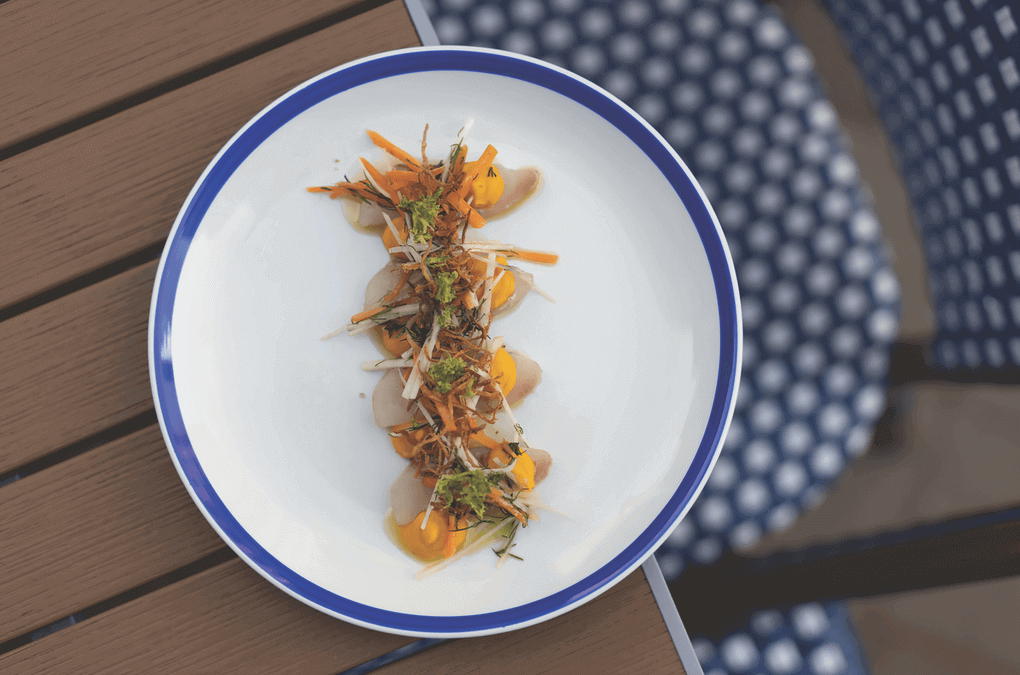 The Salt Line | Washington, D.C., and Arlington, Va.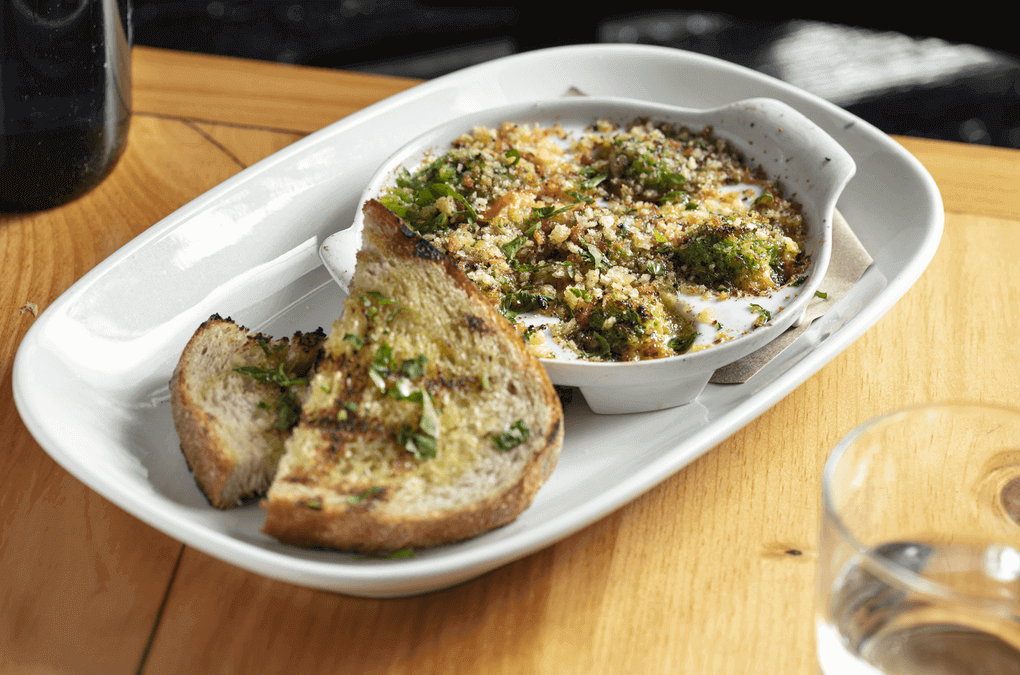 The Mermaid Inn | Three locations in New York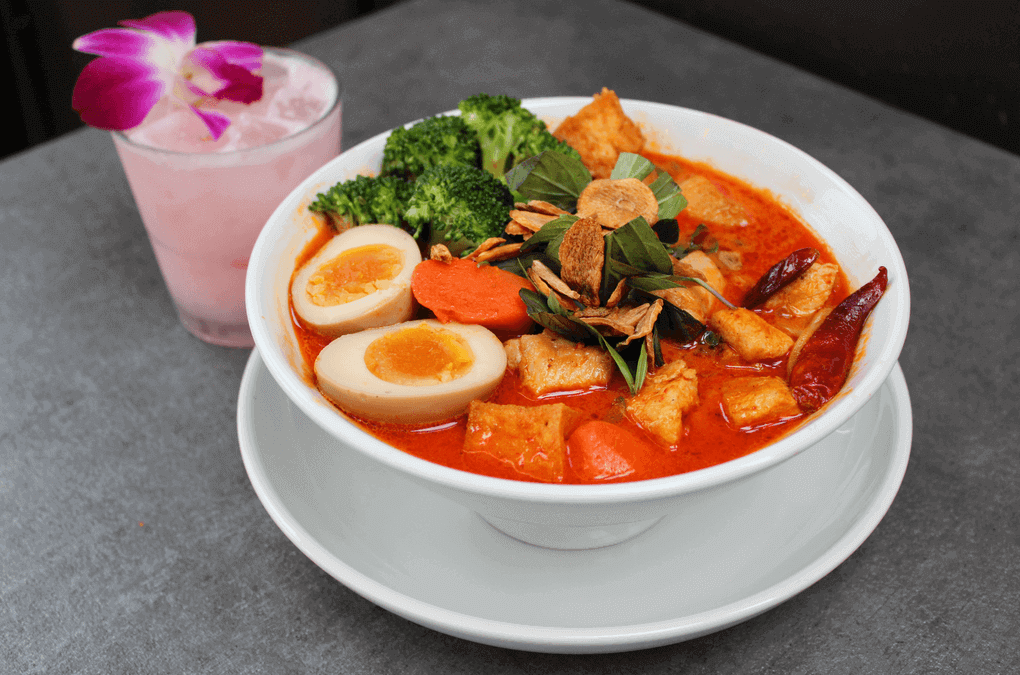 The Holding Company | San Diego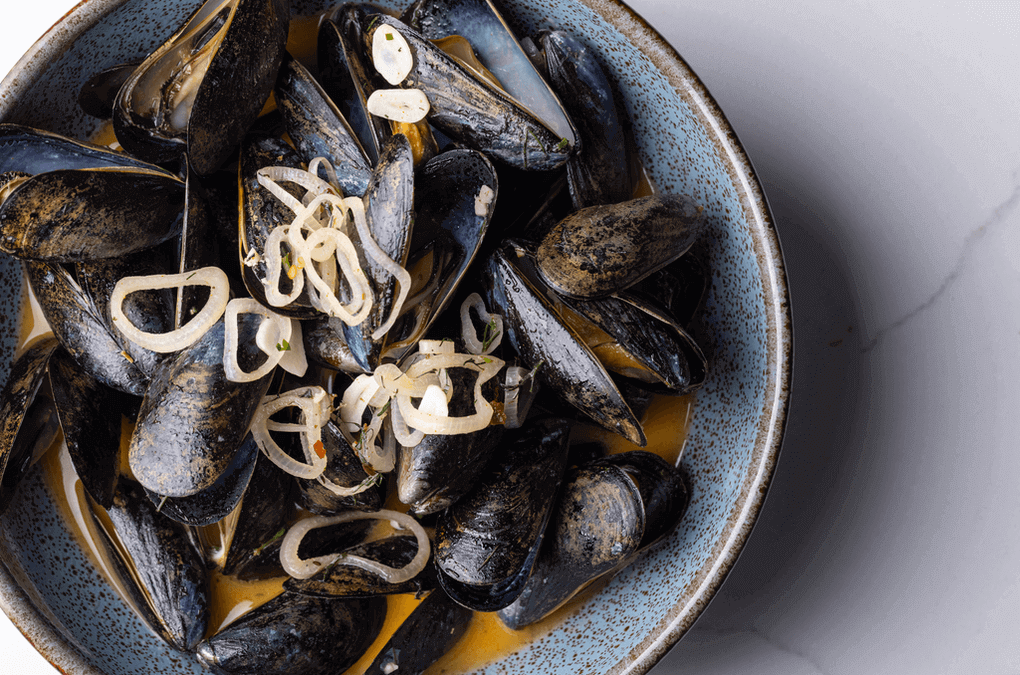 The Graceful Ordinary | St. Charles, Ill.