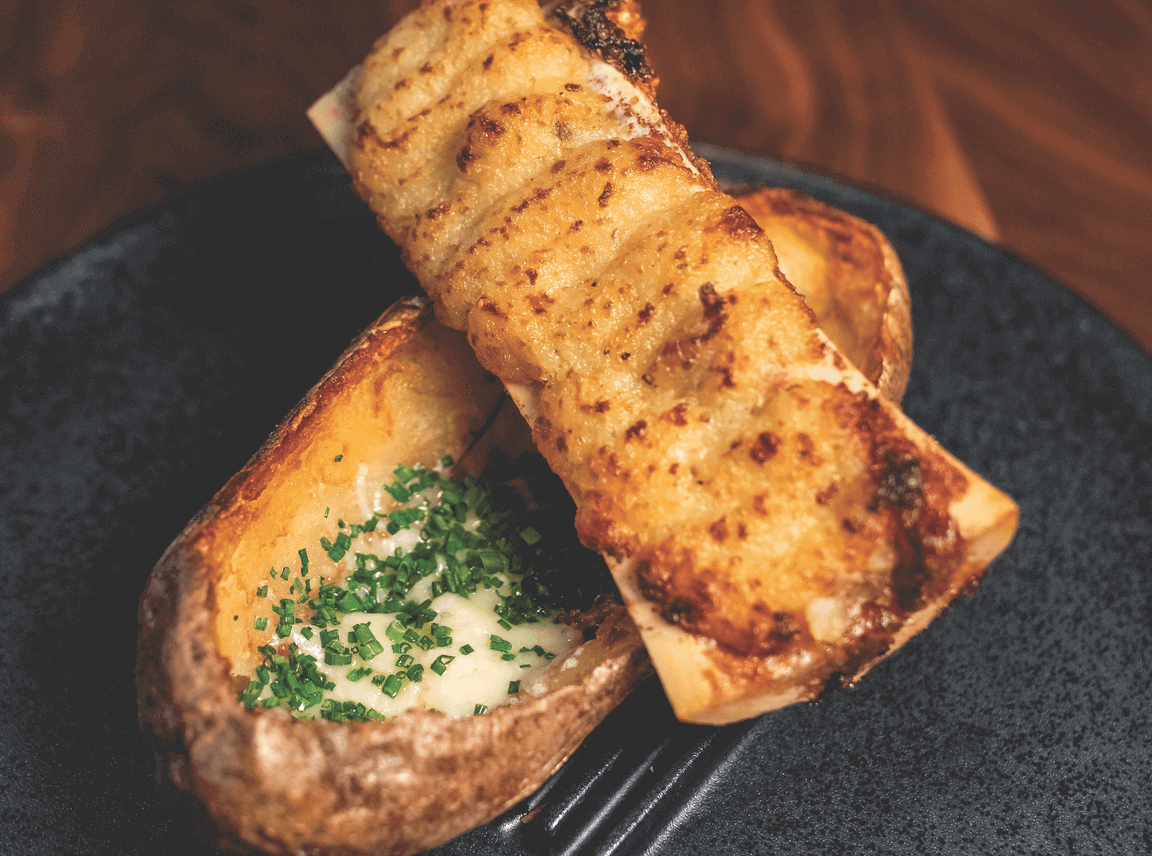 By Liz Barrett Foster
May 13, 2022
At Harper's, a globally inspired steakhouse concept, the menu is designed to deliver next-level taste experiences by way of high-quality ingredients and culinary craftsmanship. The Twice-Baked Bone Marrow Potato is a genius move that fits the restaurant's brand imperative while demonstrating menu intrigue, a thoughtful nose-to-tail approach and a high-impact presentation. "This item is adventurous for some diners, comforting for others and interactive fun for everyone," says Rodman Shields, Director of Culinary at Milkshake Concepts, Harper's parent company.
To create the craveable shareable, the flesh of a baked potato is removed and combined with flavorful bone marrow, rendered beef tallow, butter, cream and steak salt. After getting a light fry, the potato shells are refilled with the marrow mash and topped with Gruyère and crème fraîche. Additional mash is piped into a split bone and broiled until crispy.
"Tableside, our staff will 'French' the bone," explains Shields. "Using a spoon, they transfer the crispy filling to top the cheesy twice-baked potato. The result is a crisp outer layer with a rich, luscious filling and a pronounced but refined beef flavor."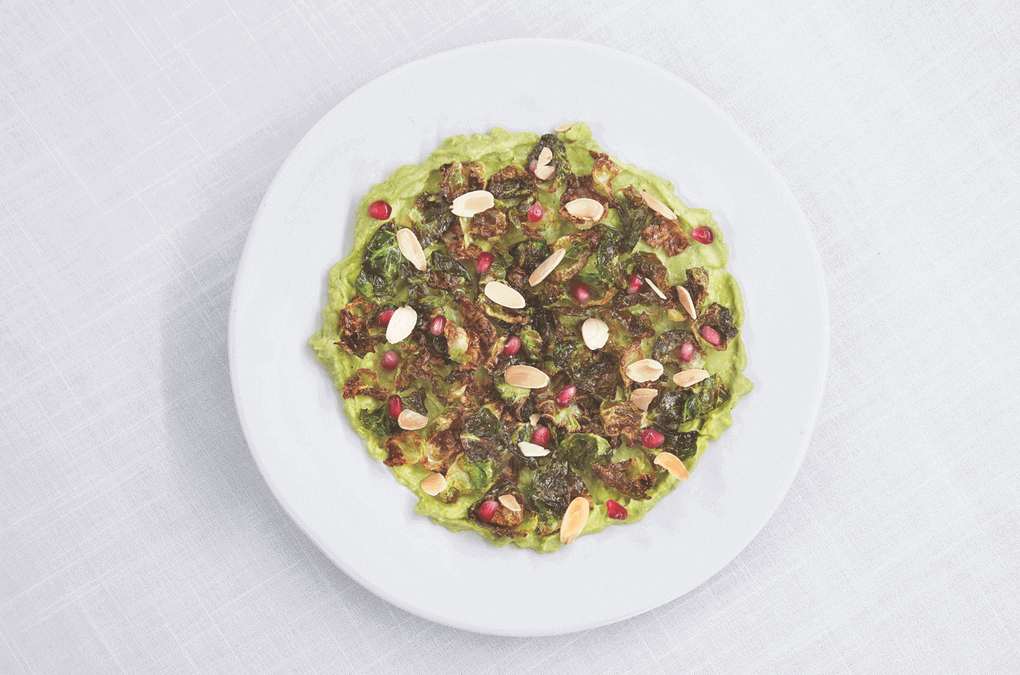 Amalia | Miami Beach, Fla.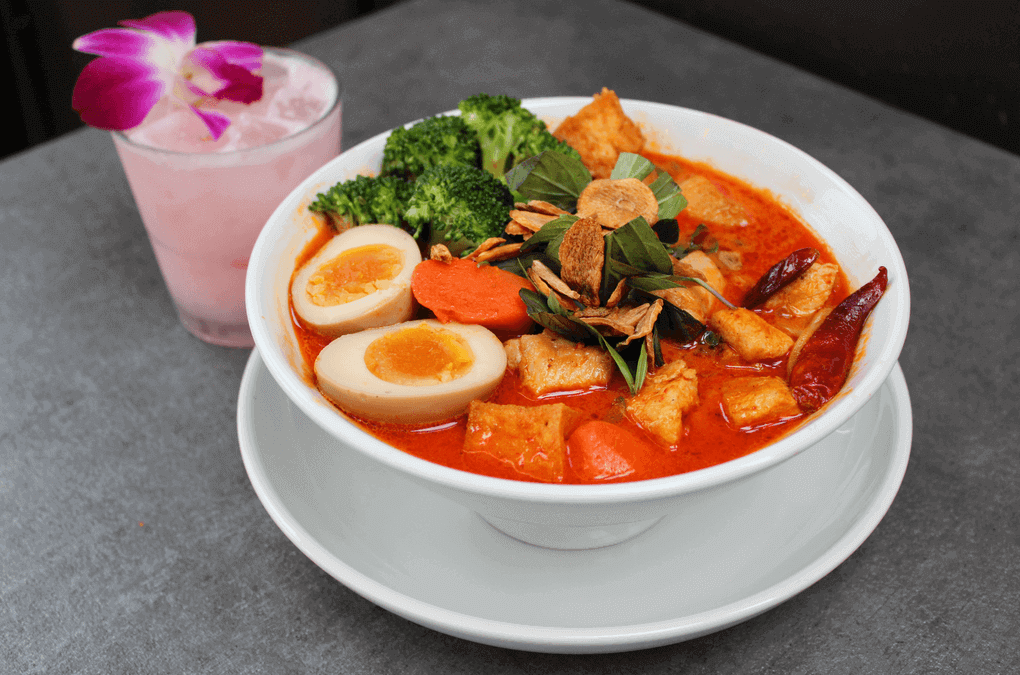 The Holding Company | San Diego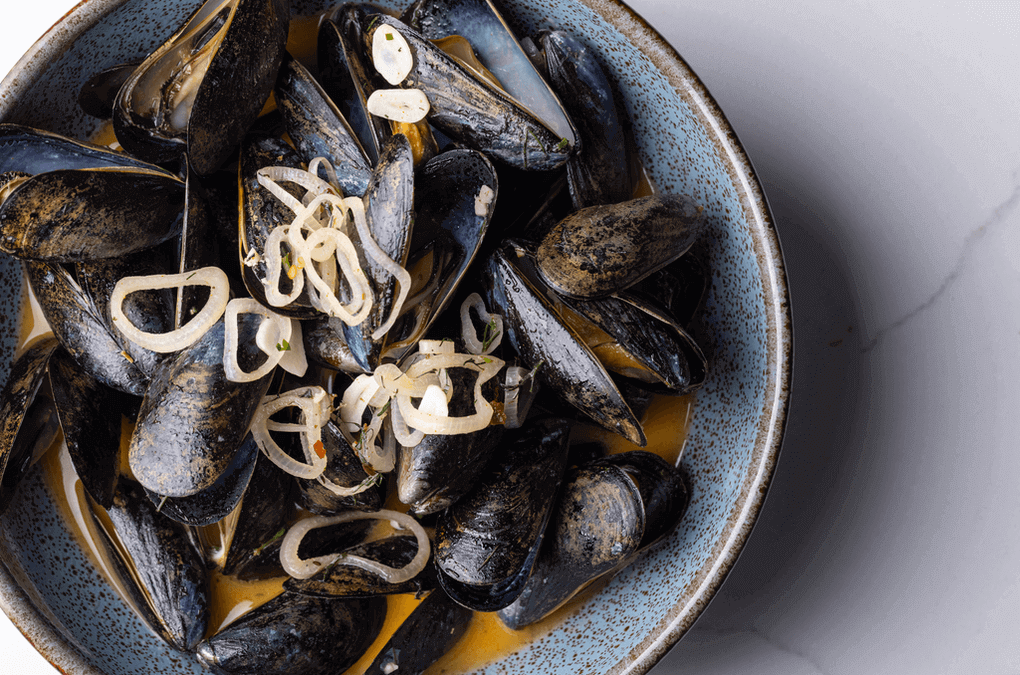 The Graceful Ordinary | St. Charles, Ill.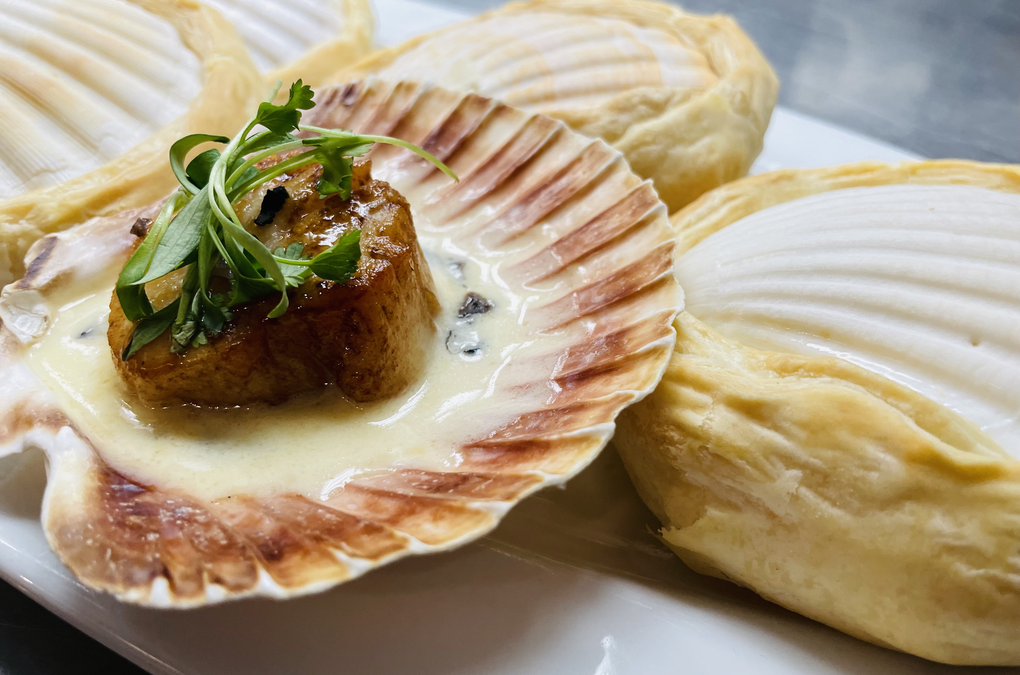 The Driskill Hotel | Austin, Texas