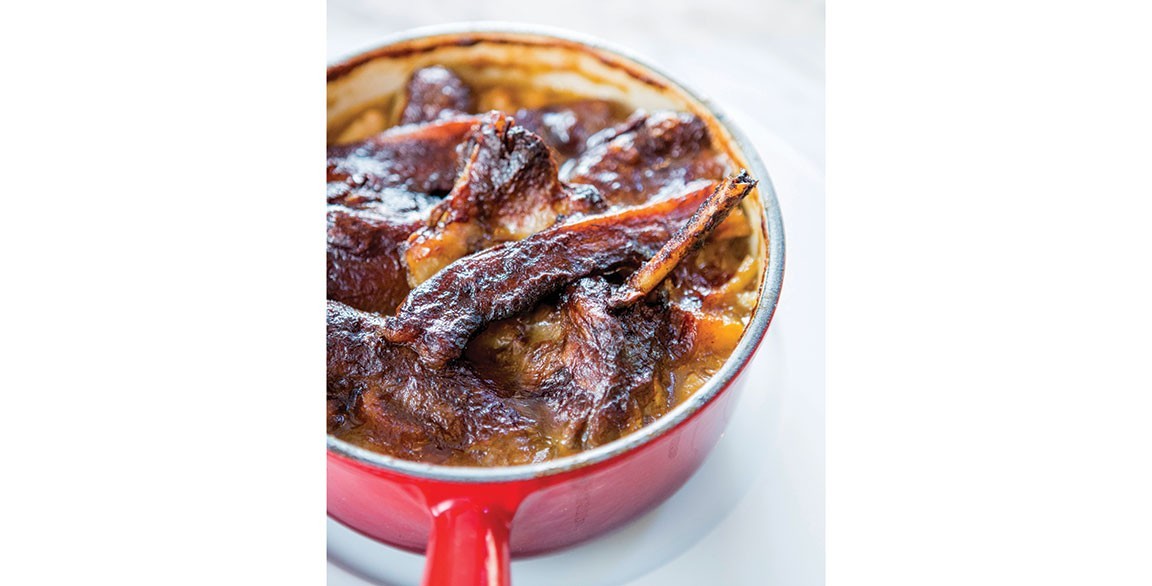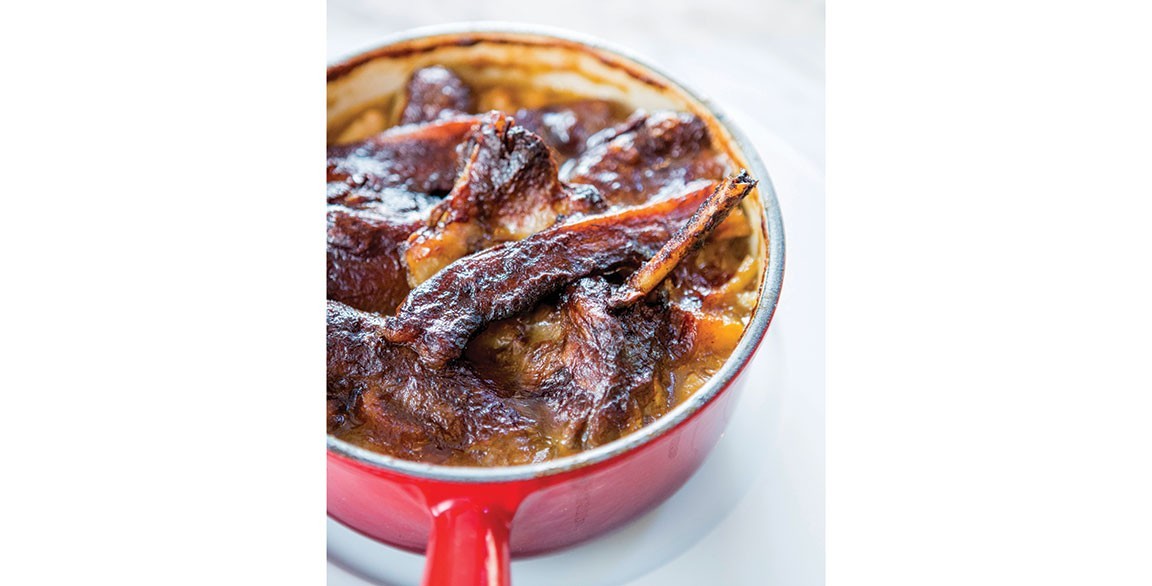 By Flavor & The Menu
May 5, 2020
As comfort food commands renewed attention in menu development today, it's important to broaden the parameters that define it. At Benoit, an upscale bistro, France's quintessential comfort food is presented in homey individual skillets. The Slow Cooker Cassoulet satisfies customers' desire for comfort food while giving them a taste of classic French fare.
For her version of this hearty casserole, Executive Chef Laetitia Rouabah slow cooks marinated duck legs in duck fat. She sears Toulouse pork sausages, then cooks them in the oven with creamy white Tarbais beans and fresh herbs. All ingredients are combined in a stock pot and cooked until tender and flavorful. "The preparation requires technique and takes ample time," says Rouabah.
Although featured only on Benoit's fall and winter menus, she says that frequent diners request the Cassoulet year-round. "This iconic French dish's popularity is rooted in the sense of comfort and togetherness that it provides," says Rouabah. "This is why our guests truly adore the Cassoulet."