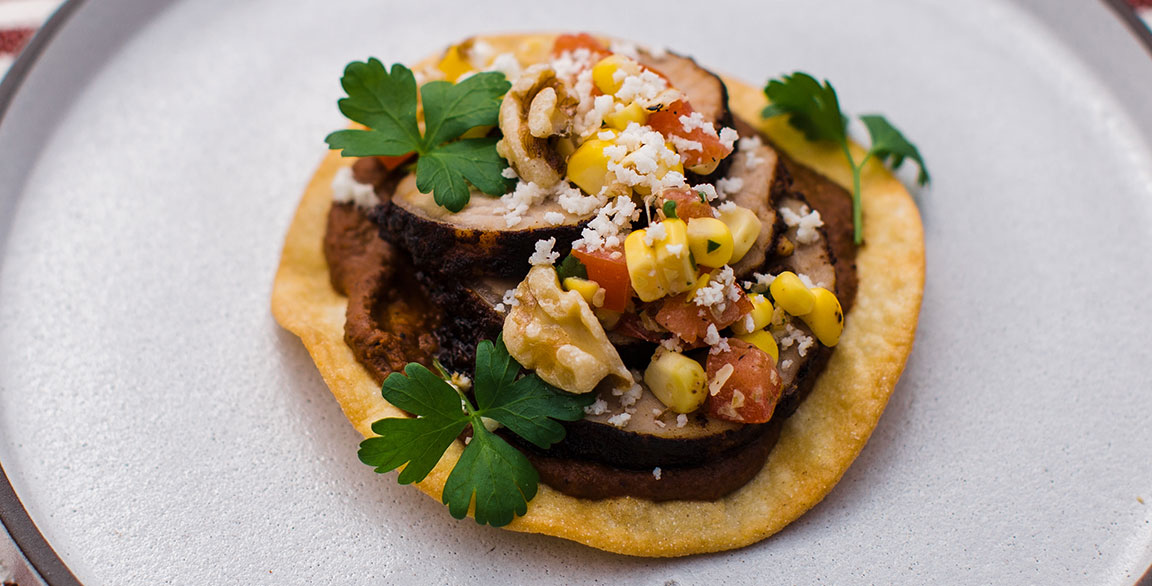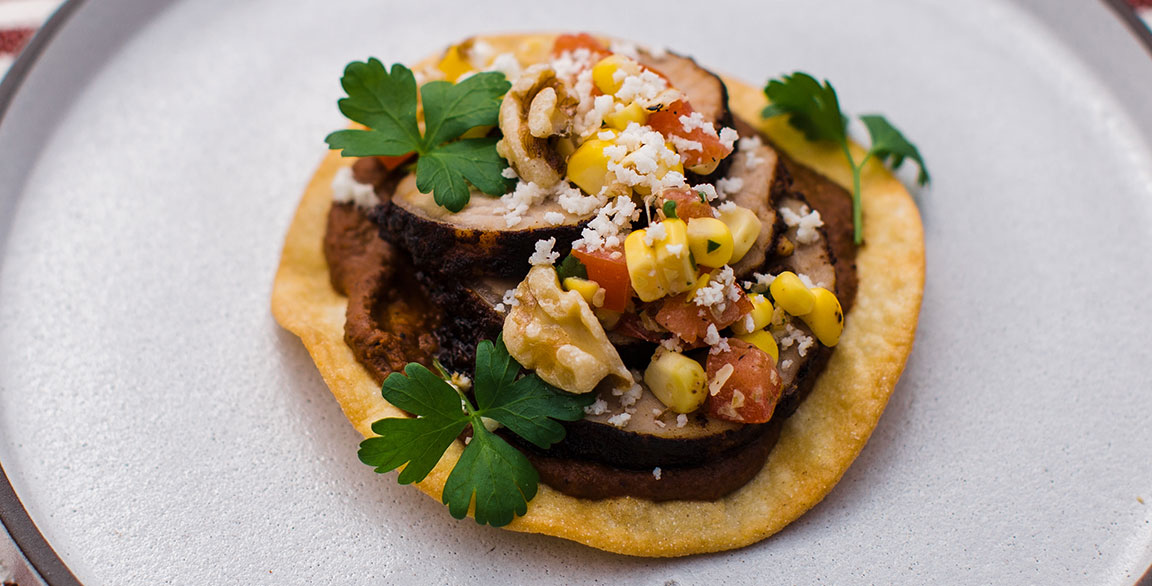 By Flavor & The Menu
May 5, 2020
Mole is a nuanced, storied sauce from Mexico that is finding its way onto more U.S. menus. Chefs are also moving this Oaxacan sauce into different formats and adding unexpected ingredients. This Walnut Chocolate Mole Tostada, developed by Charles Schermer, Senior Culinary Development Chef for Aramark, in collaboration with California Walnuts, showcases the possibilities.
Instead of a traditional layer of refried beans, the tostada is topped with a walnut chocolate mole negro. Roasted pork, corn, tomato, cilantro and Cotija cheese go over top. The mole makes this a standout, offering rich texture from the walnuts and layered flavor from a combination of ground corn tortilla, fire-roasted chiles, tomato, adobo sauce, orange juice, garlic, shallot, unsweetened cocoa, paprika, cumin and coriander.
"The walnut chocolate mole will pique the interest of consumers who are craving something different," says Schermer. He suggests other ways to leverage the mole. "With the addition of a fried egg and salsa, the tostada can easily be converted into huevos rancheros," he says.