SPONSORED CONTENT
Tracking the evolution of how consumers define health and wellness isn't just fascinating—it also helps build a sound menu strategy. A decade or so ago, health and wellness equated to sacrifice, denying the pleasure of food for the sake of a healthy lifestyle. Next, we saw a swing towards a "better-for-you" mentality, where diners made better choices, but wouldn't sacrifice flavor for it. Now, we're seeing a new wave in wholesome dining trends. Datassential defines it as "Healthy 3.0," calling it "a new era of healthy eating that is all about function—foods and beverages that do something for you."
One savvy way into the functional foods trend is through limited-time offerings (LTOs), allowing your restaurant brand to both menu and market dishes that tout their positive benefits on overall health. Power bowls are a great place to start—they've got a built-in affinity for layers of nutrient-rich ingredients, from ancient grains and leafy greens to lean proteins and an array of vegetables.
Here, Butterball Foodservice offers up a functional slam dunk with its Turkey Quinoa Breakfast Bowl, which stars lean, high-protein turkey, along with quinoa, boasting essential amino acids, fiber and antioxidants. Sautéed kale and spinach share space with blistered tomatoes, avocado and a soft-cooked egg, all adding even more nutrient-dense ingredients to the dish.
"Bowls are such a popular format for diners today. They offer a great platform for LTOs. As so many bowls lean toward wholesomeness, turkey is a wonderful protein topper, rich with all the B vitamins, as well as boasting selenium, zinc and iron. It's a delicious choice for consumers looking for function in their food choices," says Heather Ness, Foodservice Marketing Manager at Butterball. As more diners seek out functional foods, familiar ingredients like turkey answer the call beautifully.
5 More Functional Foods to Watch
When working up LTOs, consider adding these functional ingredients to your recipe development, all promising different health benefits and capturing the attention of consumers today.
1. Chaga mushrooms — immunity boosting claims
2. Elderflower — sinus cleansing claims
3. Turmeric — anti-inflammatory properties
4. Beets — rich in nitrates that may lower blood pressure
5. Greek yogurt — high in protein and probiotics, promoting gut health
Spinning Summer Salads
Nothing says summer quite like a refreshing, light salad. Possibilities are endless, but flavor needs to be in sharp focus. Today's salad trend sees attention to detail, with both intriguing textures and flavors playing starring roles. Here are two salad recipes that offer healthfulness, satiety and uniqueness in the marketplace.
Mesquite Smoked Turkey and Red Quinoa Sedona Salad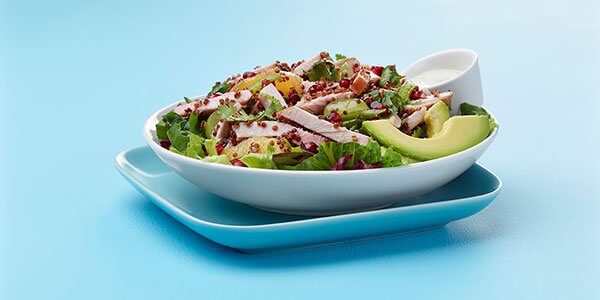 Grilled Turkey and Marinated Beet Salad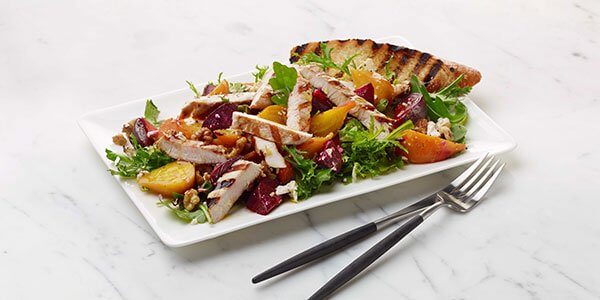 Discover More About the Functional Benefits of Turkey