Tupelo Honey welcomed Eric Gabrynowicz as its new VP of culinary late last year. It's a good fit—his sensibility around modern American flavors jives with the New Southern theme of this 13-unit concept, based in Asheville, N.C. Tupelo Honey boasts inventive fare, like its small plate of Salt-Roasted Beets topped with goat cheese and South Carolina pecan pesto, and its entrée of Pan Roasted Snapper, starring wild-caught Gulf snapper over sweet potato citrus purée and farro.
We asked Gabrynowicz, a four-time James Beard award semifinalist, to give us a peek into his creative pantry.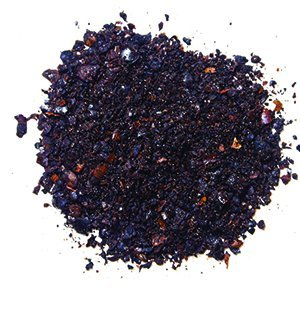 URFA BIBER
Also known as isot pepper, urfa biber is a dried Turkish chile pepper. It is often described as having a raisin-like profile. It adds a subtle, smoky flavor profile to any light sauce that needs a little depth. I absolutely love it in butter sauces with heartier fish, and I also use it to boost up a classic cocktail sauce.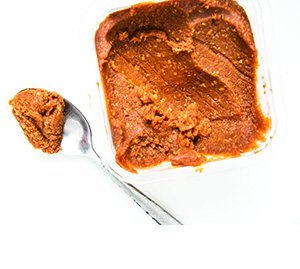 WHITE MISO PASTE
This is one of my favorite ingredients. It has a milder, more delicate flavor than other miso pastes and is easily adaptable. It's great in soups, dressings and vegetable cookery. I use it most often as an ingredient in a quick bok choy braise with vegetable stock and butter. It makes a great base for a casual fish dish.
KOKUM
This plant from the mangosteen family is often halved and dried, so that the dried seeds are visible, like with citrus fruit. It is usually sold as a dried rind and is dark purple to black and sticky, with curled edges. When added to food, it lends a pinkish-purple color and sweet-sour taste. Kokum brings a deep complexity of flavor to stews, sauces and braises. I use it a lot with stewed lentils and soups. It is that unique flavor that people love but can't necessarily put their finger on.
COUNTRY HAM
Country ham is a wonderful cured meat product that is incredibly versatile. It has a similar flavor profile to prosciutto and can be used in similar ways. It can be sliced and added to a sandwich to give it pop, rendered to create depth of flavor in braises and beans, or sliced thinly and used to wrap lean fish. We wrap it around monkfish or cod and then sear and crisp it in a pan.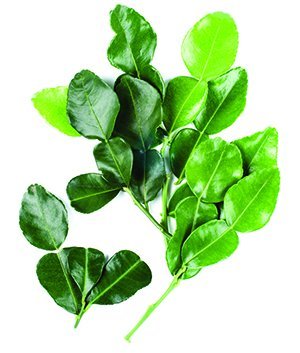 MAKRUT LIME LEAVES
I use these similarly to bay leaves. They are rarely eaten themselves, but when added to soups, broths or even beverages, they impart a citrusy, earthy flavor seldom matched by any other ingredient. I keep kaffir lime leaves frozen and almost always have them on hand. My favorite way to use them is to steep them in sweet tea.