The creativity behind modern beverage innovation is astounding. In part, it's driven by a consumer with relentless expectations for flavor and freshness. It's also buoyed by the social trend, where consumers place high value on convivial experiences.
Making the beverage menu modern, with on-trend ingredients and flavor combinations, is paramount to a brand's strategy to attract today's consumers.
Here are 12 ingredients that bring nuanced flavors and appealing novelty to drink menus. They also offer signature beverage-building opportunities, delighting guests with flavors that are both fresh and exciting.
1 Honey
Demand for natural sweeteners continues, with honey enjoying all sorts of sweet praise. It wins with a firm claim in the natural space, as well as a compelling tie to regional flavor cues. As proof of honey's prevalence on the beverage menu, Datassential reveals an 84 percent increase in honey-infused cocktails between 2012 and 2016.
Pink Moon Shandy: Deep Eddy Grapefruit Vodka, orange-blossom honey water, lemon juice, grapefruit juice, Blue Moon Belgian white beer
—Omni Hotels & Resorts, multiple locations
Hangover Rx: Pineapple, orange, honey, coconut water
—True Food Kitchen, multiple locations
Golden Spice Milk: A blend of turmeric, coconut milk, local honey, cinnamon, ginger, black pepper, vanilla, served chilled over bullet ice with fresh mint and an orange slice
—Unforked, multiple locations
2 Aquafaba
Who would have thought that the liquid in canned beans and legumes could be sexy? Better known as aquafaba, it's giving a vegan spin to classic cocktails made with egg whites, like sours and fizzes. In fact, some drink developers swear that it provides a more neutral flavor.
Ramos Gin Fizz: Haymans Old Tom gin, coconut cream, aquafaba, lemon, yuzu, orange leaf oil, Thai basil
—Clever Koi, Phoenix
Pisco Sour: Pisco, elderflower, lemon, maple vinegar, aquafaba
—Birch, Los Angeles
3 Chile Peppers
Just as we've seen on food menus, modern heat is dialing up the experience on the beverage side, too. It's actually an ideal platform, as today's heat usage is all about balance and depth, tempered by other flavors, abundant in a beverage setting. Chile peppers introduce big personality into a drink, from nuanced heat to regional flair.
Jessica Rabbit: Cucumber vodka, carrot, genepy, Fresno chile, Thai basil and yuzu
—LSXO, Huntington Beach, Calif.
Pepino Margarita: Silver tequila, lime, Cointreau, cucumber, jalapeño, simple syrup and a chile pequin rim
—Del Toro, Chicago
Eastside Story: Cardamom-infused bourbon, habanero-honey syrup, grapefruit and lemon juice, Barritt's ginger beer
—Orsay, Jacksonville, Fla.
4 Elderflowers
Enjoyed for centuries in Europe as a cordial, this syrup is finding more footing in the beverage landscape here. Certainly, the prevalence of St-Germain, a liqueur flavored with elderflower, has helped make this flavor more familiar. Refreshing, summery and delicately sweet, it's finding a home both in nonalcoholic spritzes and boozy cocktails. Jamie Oliver, for instance, touts an elderflower lemonade with berries through his social-media channels.
Crimson Crush: Belvedere grapefruit, St-Germain, grapefruit juice, topped with Sprite
—Le Colonial, Houston
Keenan 76: Wild elderflower, grapefruit, sparkling wine
—Bluegold, Huntington Beach, Calif.
5 Ginger
Ginger is one of those ingredients that offers a three-pronged hook, boasting a health halo, freshness cues and vibrant flavor. Nonalcoholic beverage development sees a lot of innovation that embraces ginger. For example, First Watch is launching an LTO featuring a Carrot Ginger Chai Juice in all 220 locations. Ginger is also showing up in unexpected cocktail profiles, like a Ginger Rita, for example, made with ginger-root simple syrup, Grand Marnier and tequila.
Ginger Snap: Hilhaven Lodge whiskey, ginger juice, honey syrup, Peychaud's bitters, fresh lemon juice and loose mint
—Roku, West Hollywood, Calif.
Red-Headed Oaxacan: Tequila, mezcal, honey-ginger syrup, lemon juice, spritz of 12-year Scotch, rimmed with Himalayan sea salt
—Jettison, Austin, Texas
Ginger + Lime Turmeric Tonic
—Cava, multiple locations
6 Cider
Craft ciders have gained market share over the last few years, adding their cool narrative to bar menus. Bolstered by a hip vibe and a pleasing tart flavor, drink developers are looking to ciders for added character and intrigue in their cocktails.
The Jack of Hearts: Calvados, fresh lime juice and grenadine, shaken and topped with Julian Hard Cider
—Polite Provisions, San Diego
The Smoky Rose: Virtue Cider Michigan Brut, Genepy Alpine Herb liqueur, Magellan gin, Aleatico Italian dessert wine, Ancho Reyes ancho chile liqueur, lemon juice, alder-smoked sea salt on the rim
­—Borrowed Time: A Gathering Place, Saugatuck, Mich.
7 Yuzu
Citrus is always a home run in beverage builds, thanks to its refreshing, bright profile. Yuzu, a Japanese citrus fruit, brings with it an added sense of adventure, along with tart grapefruit overtones and a floral finish. A natural fit for Asian-inspired drinks, it's also popping up in modern American cocktails, reflecting the ever-growing trend of mash-up creativity.
Yuzu Lemonade
—Ivan Ramen, New York
Crisol: Damoiseau Agricole Rhum, yuzu, mirin, bay leaf simple syrup
—Soca, Sherman Oaks, Calif.
Far East Side: Sake, tequila, shiso leaf, elderflower, lemon, yuzu bitters
—Bar Goto, New York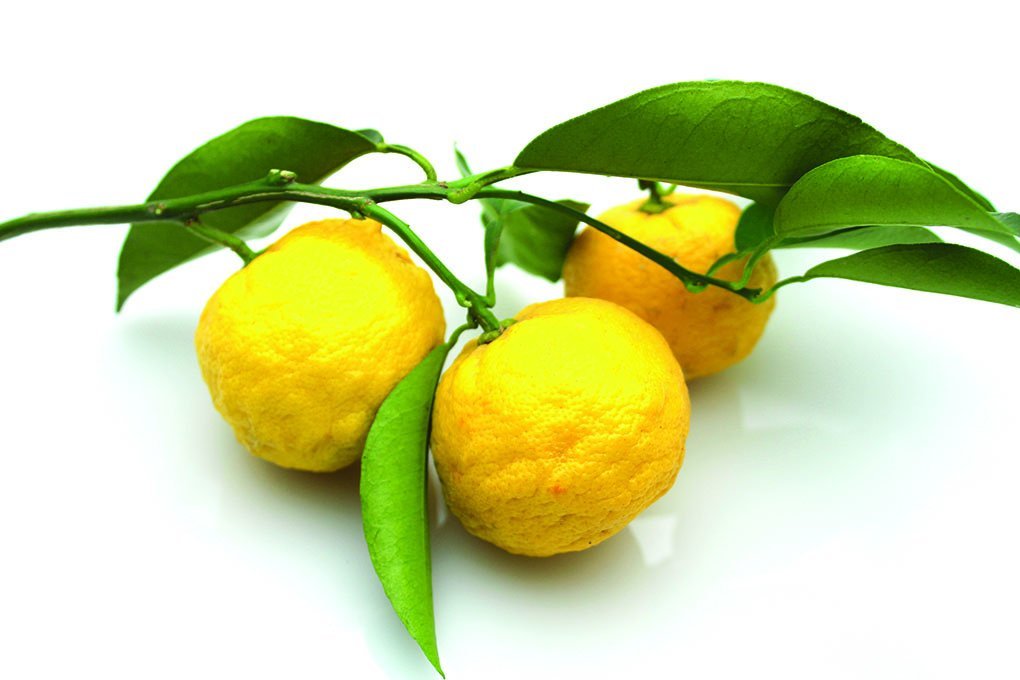 8 Herbs and Spices
This is almost impossible to call a micro-trend because the world of herbs and spices is so expansive. But herbs and spices do channel a similar theme: Each offers a high-impact flavor to beverage builds. From spiced rims on Bloody Marys and micheladas to fresh herb infusions and charred herb garnishes, the creativity in this category is never-ending.
Cucumber Thyme Lemonade: Fresh cucumber and lemon, housemade sweet & sour, sugarcane, thyme sprig and soda
—Lazy Dog Restaurant & Bar, multiple locations
Plan Check Penicillin: Mezcal, ginger, lemon, agave, fennel pollen and Buzz Button flowers
—LSXO, Huntington Beach, Calif.
Pink Ferrari: El Massaya Arak, grapefruit, sumac salt
—Tusk, Portland, Ore.
9 Smoked Ingredients
There's a newborn fascination with smoky liquors, like mezcal, and a continuing maturation of the American palate, helping push this trend forward. But the sensory appeal of smoke is also moving the needle here, where mixologists are smoking herbs, fruits, pine needles and glassware. The smoked trend is another example of consumers embracing bolder flavor profiles, like sour and bitter, for example.
Sympathy for the Devil: Smoked habanero-infused Mezcal Yuu Baal, rye whiskey, lemon juice, agave syrup
—Boneyard Bistro, Sherman Oaks, Calif.
Smoked Fig: Maker's Mark bourbon, fig and rosemary syrup, topped with charred rosemary twigs
—Avant Restaurant, San Diego
Limonada Sucia: Tito's Vodka, grilled lemon juice, applewood-smoked simple syrup, lavender bitters
—Del Campo, Washington, D.C.
10 Alternative Milks
Consumers are exploring nut milks and other plant-based milks, thanks in part to their growing presence in retail and their inherent good-for-you qualities. Grocery shelves are now stocked with niche products like macadamia milk, pistachio milk and even an alternative milk made from yellow peas. Coffee and smoothie shops have certainly helped propel these ingredients forward, where they star in drinks like hazelnut-milk horchata and pistachio-milk latte, both found at Chicago's Oromo Cafe. It's a natural next step that forward-thinking drink developers are leveraging that momentum and exploring nut and other plant-based milks' unique textural and flavor attributes.
Turmeric Latte: Organic turmeric and ginger tea steamed with housemade cashew milk or almond milk, sweetened with Tahitian vanilla-bean syrup and ginger syrup; topped with cinnamon and turmeric powder
—Little Pine Restaurant, Los Angeles
Almond Palmer: Cold-brew coffee, almond milk, lemon syrup
—Stand Coffee, New York
The OG Ice-T: White whiskey, Thai tea, guanábana, amaro, coconut milk and tapioca boba
—E.P. & L.P., West Hollywood, Calif.
11 Pears
Perfumed and creamy, with a lovely, lingering freshness, pears are bringing their unique profile to forward-leaning beverages across the country. Pears also have enough backbone that they can carry bigger flavors, tempering them with sweet tones. The fruit offers bartenders various forms that showcase a range of beverage-building abilities, from a smoked pear purée in a bourbon-spiked cocktail at Miami Beach's Yardbird Southern Table & Bar to a heat-laced tequila drink called Pear Necessities at Oro in Raleigh, N.C., with El Jimador Silver, Cointreau, pear and jalapeño.
Pear Flute: Vanilla bean pear nectar, Champagne
—The Left Bank, York, Pa.
So It Appears: Aperol, lemon juice, prosecco, vanilla syrup, soda water, muddled pear slices
—August Laura, Brooklyn, N.Y.
12 Coffee
Coffee-beverage innovation displays its potential as a premium marker, as well as coffee's ability to play either the lead or supporting character. With cocktails, coffee is a trending ingredient, giving both a strong foundation and a much-appreciated jolt to boozy sipping. At Ration & Dram in Atlanta, the Rise 'n Shine cocktail stars cold-brew coffee, Troy & Sons moonshine, Amaro Averna and vanilla syrup. In nonalcoholic beverages, well-chosen coffee types offer a clever platform for innovation, from cold-brew and smoked to Millennial-friendly flavored coffees.
Puerto Rican Handshake: Espresso, rum, Cynar and strawberries
—Bluegold, Huntington Beach, Calif.
Express Yo-Self: Vodka, Vittoria espresso, New Orleans coffee liqueur
—E.P. & L.P., West Hollywood, Calif.
Coffee Soda made with Russ & Daughters' signature roast
—Russ & Daughters Café, New York