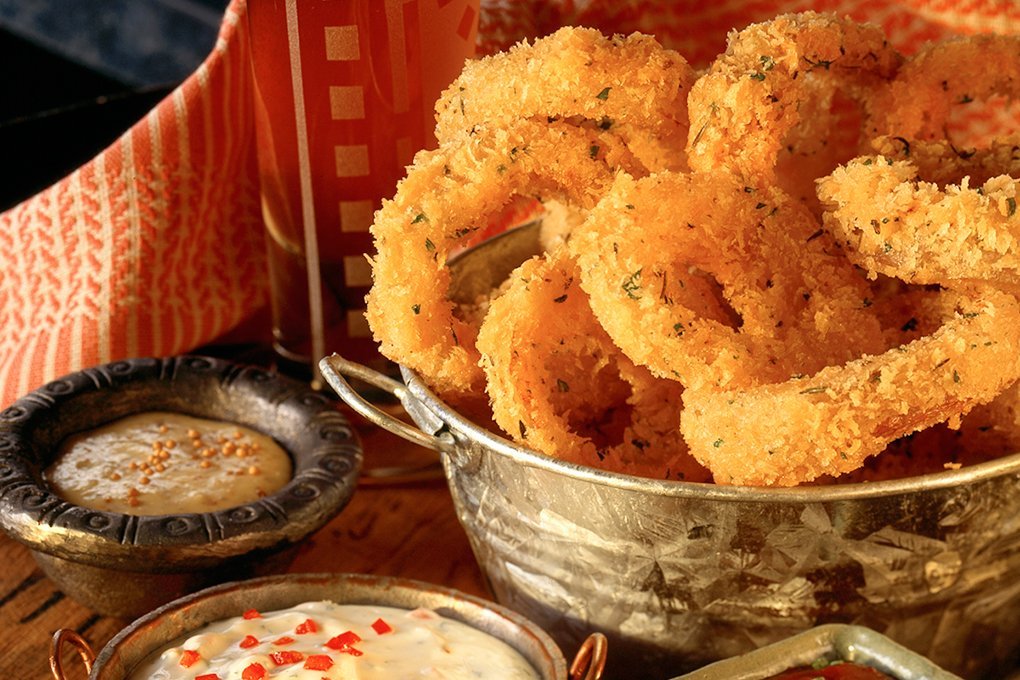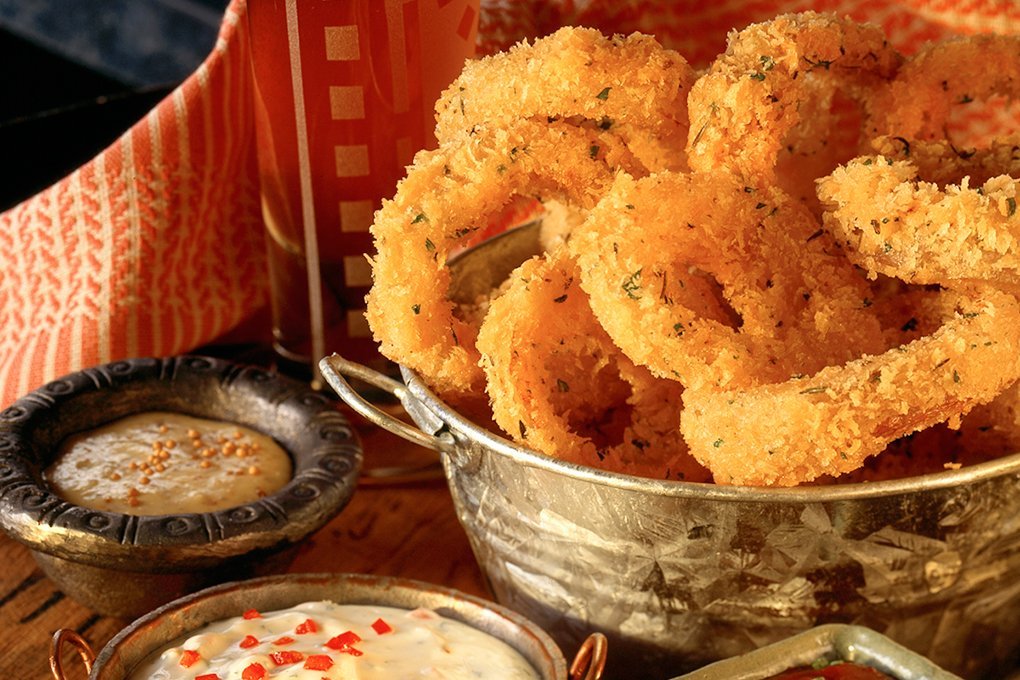 Tempura batter and beer make a light yet tangy coating for a medley of yellow, red and white onion rings. Rings can be battered and breaded in advance and cooked to serve.
INGREDIENTS
1 large yellow onion sliced into 3/4″ rounds
1 large red onion sliced into 3/4″ rounds
1 large white onion sliced into 3/4″ rounds
Batter:
2-1/3 cups tempura batter mix
1-1/2 cups microbrew ale very cold
Breading:
6 cups Panko Japanese breadcrumbs
3 tablespoons Italian parsley minced
1-1/2 teaspoons whole celery seed
1-1/2 teaspoons thyme dried leaves
INSTRUCTIONS
Separate onion slices into rings.
Whisk together "batter" ingredients in stainless steel bowl until smooth.
Toss together "breading" ingredients.
Dip rings into batter; coat well.
Let excess batter drip off, then place in breading.
Gently press breading onto rings to help it stick.
Let rings sit in breading until the pan is full.
Transfer breaded rings to parchment-lined sheetpans that have been lightly sprinkled with plain Panko.
Refrigerate until ready to cook.
Cooking
Deep fry at 375 degrees for 2-3 minutes until golden brown.
Drain well on absorbent towels, and serve.
RECIPE NOTES
For best results prior to breading, soak onion rings in cold water, and peel away membranes around each ring.