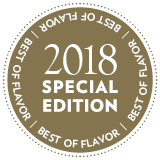 The plant-based movement has permeated the world of food and drink. Now the popularity of vegetable-powered smoothies is crossing over to the alcoholic beverage segment.
We're seeing vegetables like spinach, kale and carrots giving cocktails a health halo, like the Green Goddess at the neighborhood restaurant Sunday in Brooklyn.
The tequila-based drink features a juice blend of celery, lime and pineapple. "Green ingredients like celery read incredibly well when listed next to agave-based spirits, alluring more health-conscious drinkers," says Brian Evans, Head Bartender.
And by pairing a vegetable like celery with a fruit ubiquitously used in cocktails—like pineapple—the Green Goddess widens its appeal by straddling both the unfamiliar and the well traversed. Sunday in Brooklyn has found that the Green Goddess resonates because diners are looking for flavorful tequila options beyond the ever-popular margarita. and this drink delivers: Tequila blanco takes center stage, while Fever-Tree tonic, a housemade vanilla bean simple syrup and the juice blend create a rounded profile that boasts bitter notes mixed with sweet, sour and vegetal undertones.
The drink has proven its staying power no matter the season. "On a bright and sunny day, the Green Goddess flexes its tropical, effervescent profile beautifully," says Evans. "and when our indecisive winter weather shifts to an appropriate cold, the cocktail creates a Tiki-like escapism, making drinkers dream of warmer days."
Bright green and garnished with a striking celery ribbon, the Green Goddess delivers a fresh and captivating cocktail.